AI-powered 'Lifesaving Radio' helps surgeons operate with greater efficiency and accuracy
Music has long been shown to enhance athletic performance, whether that performance is on an NFL field or a treadmill at the gym.
And now, with the help of artificial intelligence, music is helping surgeons achieve better results in the operating room.
Backed by scientific studies, NextMed Health — in collaboration with the data science company Klick Health — has created the world's first AI-based health care radio station called Lifesaving Radio.
It features more than 30 hours of hard rock music that's been carefully curated for peak surgical performance. 
AI TOOL HELPS DOCTORS MAKE SENSE OF CHAOTIC PATIENT DATA AND IDENTIFY DISEASES: 'MORE MEANINGFUL' INTERACTION
Dr. Daniel Kraft, a physician and scientist in Stanford, California, launched NextMed Health in 2011 to explore how technology can help reshape health and medicine.
With studies showing that 90% of surgeons and surgical residents already listen to music in the operating room, Kraft believes AI technology can help take the music-medicine connection to the next level, with personalized playlists that help improve doctors' orchestration, timing and harmonization.
"The Lifesaving Radio project is a great example of the convergence of different technology sets to improve elements of health care," Kraft said in an interview with Fox News Digital.
Science behind the surgical soundtrack
In a 2022 study published in Langenbeck's Archives of Surgery, a group of German researchers investigated the effect of playing different types of music — hard rock by AC/DC and soft rock by The Beatles — while medical students performed four tasks related to laparoscopic surgery.
The study was conducted at the University Hospital Dresden between March and June 2017.
AI HEALTH CARE PLATFORM PREDICTS DIABETES WITH HIGH ACCURACY BUT 'WON'T REPLACE PATIENT CARE'
The speed and accuracy of the tasks was evaluated in three different conditions: with no music, with music at medium volume and with music at high volume, according to a discussion of the study's findings in the medical journal.
"Surgery is a team sport."
When the hard rock was played at a medium volume, the participants performed faster while maintaining accuracy, the researchers found.
Playing hard rock at higher volumes also resulted in greater speed while maintaining accuracy.
Inspired by the results of this research, NextMed Health decided to build Lifesaving Radio to help optimize the "flow state" of clinicians in the operating room, Kraft said.
"The goal was to achieve better surgeries, lower costs and potentially save lives and improve patient outcomes," he told Fox News Digital.
Even as technology's role continues to grow in the medical space, Kraft pointed out that health care is still a physical profession. The doctors still need to do the procedures in the operating room.
"We all know that humans are not perfect machines," he said. "They might be tired or grumpy. They might be understaffed."
AI AND HEART HEALTH: MACHINES DO A BETTER JOB OF READING ULTRASOUNDS THAN SONOGRAPHERS DO, SAYS STUDY
He added, "A lot of what drives outcomes in the operating room is the skill of the surgeons as well as the rest of the team — because ultimately, surgery is a team sport."
Getting into surgical 'flow'
Many surgeons speak about achieving a "flow state" or being "in the zone" while in the operating room, Kraft said.
In the Journal of Thoracic and Cardiovascular Surgery, Dr. Michael S. Mulligan, a Seattle, Washington-based surgeon, described it as "a state of focused, relaxed high efficiency wherein an 85% effort yields 100% of maximum speed."
He continued, "In surgery, we experience this when our hands seem to move deftly with no wasted movement. Needles travel exactly where we want them to go, and it feels almost as if we're watching ourselves operate with a tremendous sense of satisfaction."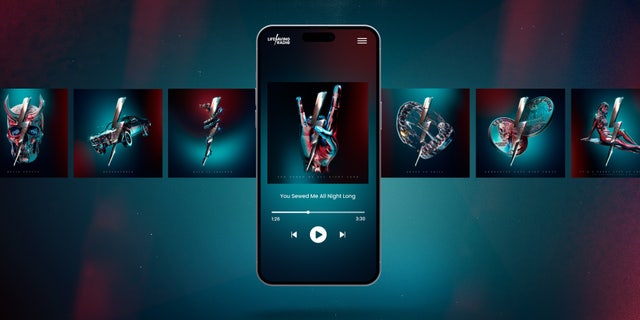 Music may be one way to help them enter that state of "flow," Kraft said.
"There have been many examples where music can impact the flow state or the ability to perform complex cognitive tasks, which is what a surgeon and a surgical team are doing," he explained.
How it works
Lifesaving Radio is powered by Spotify's new "AI DJ" music analytics technology, which uses generative AI through the use of OpenAI technology, according to an announcement on Spotify's website.
Using this technology, the team analyzed millions of song metrics to find the ideal tempo, key and loudness for optimal surgical performance.
"Music has been proven to improve the flow, the dynamic and the choreography of the surgical act."
Lifesaving Radio features its own DJ, named AI Angus, who personalizes the radio station by calling out the names of the surgeon and team members before playing music that has been "clinically validated to improve the precision and speed of certain sorts of procedures," Kraft said.
NEW AI TOOL HELPS DOCTORS STREAMLINE DOCUMENTATION AND FOCUS ON PATIENTS
Based on the findings of the German study, Lifesaving Radio created its first core set of music, which is an AC/DC-inspired album called "Highway to Heal." 
It includes health-focused parodies of some of the rock band's most popular songs, performed by some of the world's most acclaimed AC/DC tribute musicians.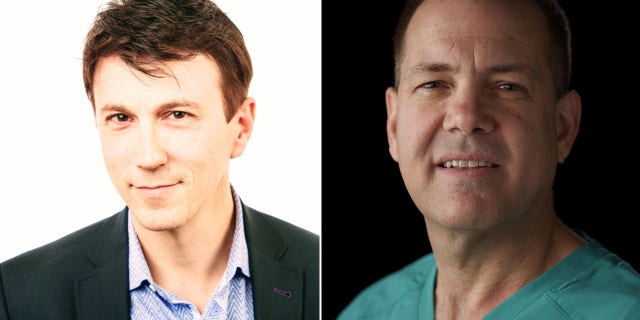 Some of the tracks include "You Sewed Me All Night Long," "Back is Cracked" and "It's a Short Stop at the Doc (If You Wanna Chop a Mole)." 
"In building this, it was a combination of understanding what seems to improve surgical performance, having a core album from AC/DC with the right tempo rhythm, and then looking at other songs from the Spotify database that had similar qualities," Kraft explained. 
Lifesaving Radio in action
In March, Lifesaving Radio was previewed to hundreds of clinicians, scientists, patients and public health experts at NextMed Health's annual conference in San Diego, California.
Dr. Rafael Grossmann, a full-time practicing surgeon in Portsmouth, New Hampshire, is also a digital health enthusiast who performed the first-ever documented live Google Glass-assisted surgery in 2013.
He was also one of the first surgeons to use Lifesaving Radio in his operating room.
ADOPTING AI SYSTEMS TOO QUICKLY WITHOUT FULL TESTING COULD LEAD TO 'ERRORS BY HEALTH CARE WORKERS': WHO
"I thought the idea was phenomenal, given that music has been proven to improve the flow, the dynamic and the choreography of the surgical act," Grossmann told Fox News Digital.
"What we really want in the operating room is a sort of harmony, a sort of focused stress," he continued. "Everything has to be perfect. You want the patient to be the center of attention."
He also said, "I think this music helps you get in that zone where you can achieve what you want to achieve — which is getting the patient better."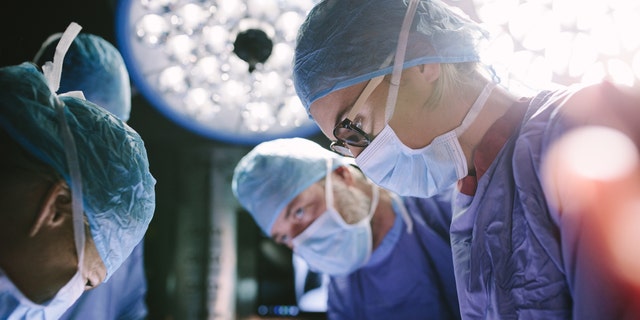 Grossmann said his surgical team has been enjoying the songs, which feature recognizable music that integrates health care elements. 
"A particular song, rhythm and tempo has a positive effect on how the surgical team approaches the procedure and the overall feeling of well-being and efficiency," he said. "I think it sets the mood for a more comfortable deployment of the case."
What's next on the playlist?
Kraft believes this technology is just the beginning of what can be done to improve music with medicine.
"We're hopeful that Lifesaving Radio will be used in operating rooms around the world to improve outcomes in the experience for clinicians and patients," he said.
CLICK HERE TO SIGN UP FOR OUR HEALTH NEWSLETTER
Looking ahead, Kraft hopes the technology can also be rolled out on a wider scale, with different types of music being used in different disciplines.
"I think there are lots of possibilities here to further personalize this using all forms of data — not just for the surgeons, but also for the technicians, the anesthesiologists and the patients," he said.
CLICK HERE TO GET THE FOX NEWS APP
Kraft envisions that the technology eventually will be able to assess the physiology of the team, based on team members' heart rate, to determine the best tempo to play during different parts of surgery. 
"In my imagination, Lifesaving Radio really goes beyond the operating room and possibly into other clinical settings, where music becomes an impactful part of health and medicine."