Biden says artificial intelligence scientists worried about tech overtaking human thinking and planning
President Biden told hundreds of U.S. Air Force Academy graduation attendees on Thursday that scientists are warning about the capabilities of artificial intelligence. 
"I met in the Oval Office, in my office, with 12 leading — no, excuse me, eight leading scientists — in the area of AI," he said, speaking at Falcon Stadium in Colorado. 
"Some are very worried that AI can actually overtake human thinking and planning," Biden noted. "So we've got a lot to deal with."
Vice President Kamala Harris and the president met with the head of Google, Microsoft and other companies developing AI in early May. 
BIDEN TUMBLES DURING AIR FORCE COMMENCEMENT CEREMONY
"What you're doing has enormous potential and enormous danger," Biden told the CEOs, according to a video posted to his Twitter account.
"As I shared today with CEOs of companies at the forefront of American AI innovation, the private sector has an ethical, moral, and legal responsibility to ensure the safety and security of their products. And every company must comply with existing laws to protect the American people," Harris said in a statement.
Recently, industry leaders, scientists and academics signed a statement from the Center for AI Safety which said "mitigating the risk of extinction from AI should be a global priority alongside other societal-scale risks such as pandemics and nuclear war."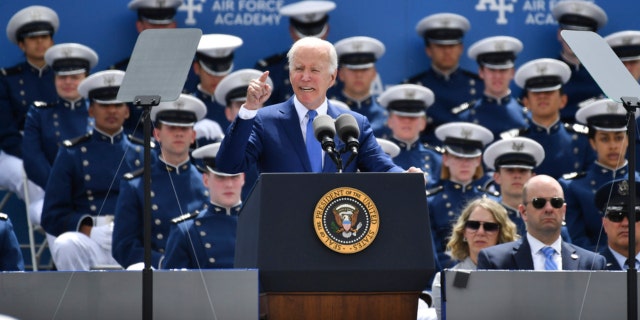 WILL AI EVER BE SMART ENOUGH TO DECIPHER FEDERAL REGULATIONS?
Risk of dangers from the tech also came up at the last White House press briefing before the ceremony.
National Security Council spokesman John Kirby said the government takes the issue "extremely seriously."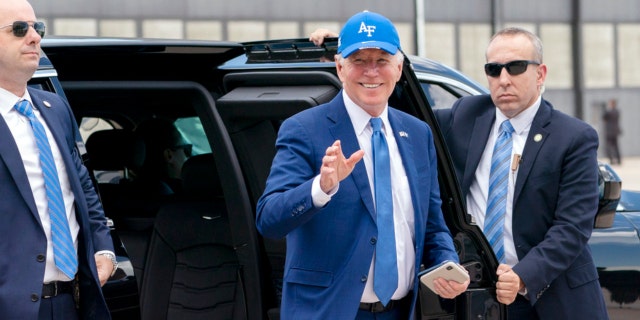 "We have taken seriously both the promise and the challenges of artificial intelligence since coming into office: the National Security Council, National Security Advisor Jake Sullivan, certainly the president," he explained.
CLICK HERE TO GET THE FOX NEWS APP 
"There is promise, and there's peril. There is both," said Kirby. "And the President wants to see a strong private-public partnership to get after both those — the promises and the perils and the threats and challenges."
The Associated Press contributed to this report.