Could a chunk of this $37.5M Facebook settlement belong to you?
Facebook's parent company, Meta, is going through yet another settlement case where some cash could have your name on it. This time the social media giant is facing up to $37.5 million for improperly tracking Facebook users' locations. 
The company worked out a different settlement earlier this year that was a whopping $725 million after numerous lawsuits accused the social media giant of violating its users' privacy. Let's discuss what brought about the settlement and see if you qualify to receive money. 
CLICK TO GET KURT'S FREE CYBERGUY NEWSLETTER WITH SECURITY ALERTS, QUICK TIPS, TECH REVIEWS AND EASY HOW-TO'S TO MAKE YOU SMARTER 
What did Meta do to receive this settlement? 
Meta faced a big lawsuit in San Francisco federal court saying that the company improperly tracked the locations of Facebook users without their consent. The lawsuit stated that even if a Facebook user had turned off their location on their iOS or Android device, Facebook would still track their IP addresses. Although the company has denied any wrongdoing, it still agreed to settle for $37.5 million, which will go right to the pockets of Facebook users who were improperly tracked within the dates that the lawsuit discusses.
Settlement approval and potential implications 
The settlement still needs to be approved by the court, and if approved, Meta will be required to pay all valid claims submitted by the settlement class members. However, if the court finds that too many claims are made to make it possible for Meta to distribute the money, then the money will instead be donated to non-profit organizations chosen by the courts.
WHAT YOU NEED TO KNOW TO CASH IN ON FACEBOOK'S $725M SETTLEMENT  
Could I be owed money? 
Yes, you certainly could be owed money from this settlement. It includes anyone who lived in the United States who used Facebook between Jan. 30, 2015, and April 18, 2018, and whose iOS or Android location services setting for the Facebook application were turned off at any point during that period. 
How do I get paid? 
To get paid, you must file and submit a claim stating that you lived in the United States, had a Facebook account, and had your location services turned off during the dates stated above. You have until Aug. 11, 2023, 11:59 Pacific Standard Time at the latest to submit the claim, and the court is set to make a final decision on Oct. 19, 2023. 
If you know you could be eligible, but you do not wish to be part of this settlement, you can object to it until Oct. 5, 2023.   
DESPERATELY NEED FACEBOOK HELP? DON'T FALL FOR THIS SCAM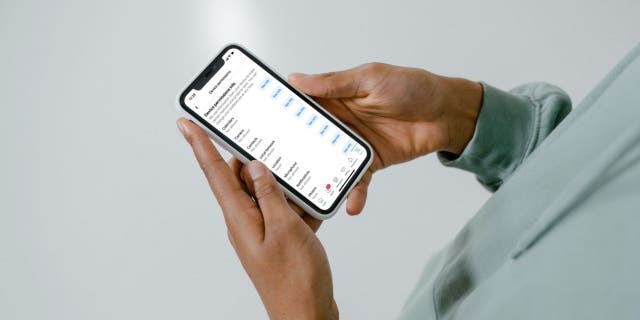 To file a claim, click here. 
Meta's response to the $37.5 million settlement  
We reached out to Meta, Facebook's parent company, regarding the $37.5 million settlement. Here's a statement we received from their spokesperson in response. 
"We pursued a settlement as it's in the best interest of our community and shareholders. Over the last three years we revamped our approach to privacy and implemented a comprehensive privacy program. We look forward to continuing to build services people love and trust with privacy at the forefront." – Meta spokesperson. 
Kurt's key takeaways 
Meta's latest settlement case adds to the growing list of legal battles the company has faced, this time requiring them to potentially pay up to $37.5 million for improperly tracking Facebook users' locations. If you were affected, you could be eligible for a slice of the settlement pie. It's disappointing that Meta is being accused of invading people's privacy, and it's even more concerning that this is not the first time the company has had to pay a settlement for the same issue. I hope that the market evolves to hold big tech companies accountable in more meaningful ways to safeguard our privacy and its invasive data tracking.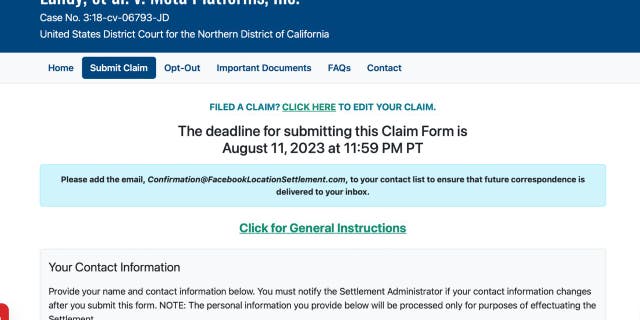 According to their Privacy Progress update on their site, Meta does aim to evolve its culture, operations, and technical systems to prioritize privacy and meet user expectations. I also want to teleport by snapping my fingers, but it doesn't mean much either until I do it.   
Should more laws be enforced that require social media companies to protect user privacy? Let us know by writing us at Cyberguy.com/Contact. 
CLICK HERE TO GET THE FOX NEWS APP
To get alerts like this and more of my tech tips, subscribe to my free CyberGuy Report Newsletter by heading to Cyberguy.com/Newsletter. 
Copyright 2023 CyberGuy.com. All rights reserved.