COVID vaccine poll finds more than half of adults are likely to say 'no thanks' to the vax
Among U.S. adults, 52% say they will "probably" or "definitely" not get the new COVID-19 vaccine, according to the latest KFF (Kaiser Family Foundation) COVID-19 Vaccine Monitor poll.
Conversely, 23% of adults "definitely" plan to get the vaccine — while another 23% will "probably" get it.
Among the people who said they "definitely" or "probably" will get the new shot, most are Democrats and/or at least 65 years old, the poll found.
NEW COVID POLL: DEMOCRATS HAVE A 'PARTICULARLY NEGATIVE' OUTLOOK, ARE MOST LIKELY TO KEEP WEARING MASKS
Seventy percent of Democrats plan to get the new vaccine. 
That's compared to just 24% of Republicans.
The survey, which was conducted between Sept. 6 and Sept. 13, polled 1,296 U.S. adults via online and telephone polls.
Based in San Francisco, KFF is a self-described "independent source for health policy research, polling and journalism."
FAUCI 'CONCERNED' PEOPLE WON'T COMPLY IF MASKING RECOMMENDATIONS RETURN: 'I HOPE' THEY 'ABIDE'
"The poll shows that most of the nation still trusts the CDC and the FDA on vaccines — but there is a partisan gap, and most Republicans don't trust the nation's regulatory and scientific agencies responsible for vaccine approval and guidance," KFF's president and CEO, Drew Altman, said in a press release.
A partisan divide
There is also a partisan divide in terms of COVID precautions, the poll found.
Among Democrats, 58% are likely to take extra precautions — including wearing masks, forgoing travel and avoiding public gatherings — amid rising COVID cases.  
But just 16% of Republicans said they would be likely to do the same.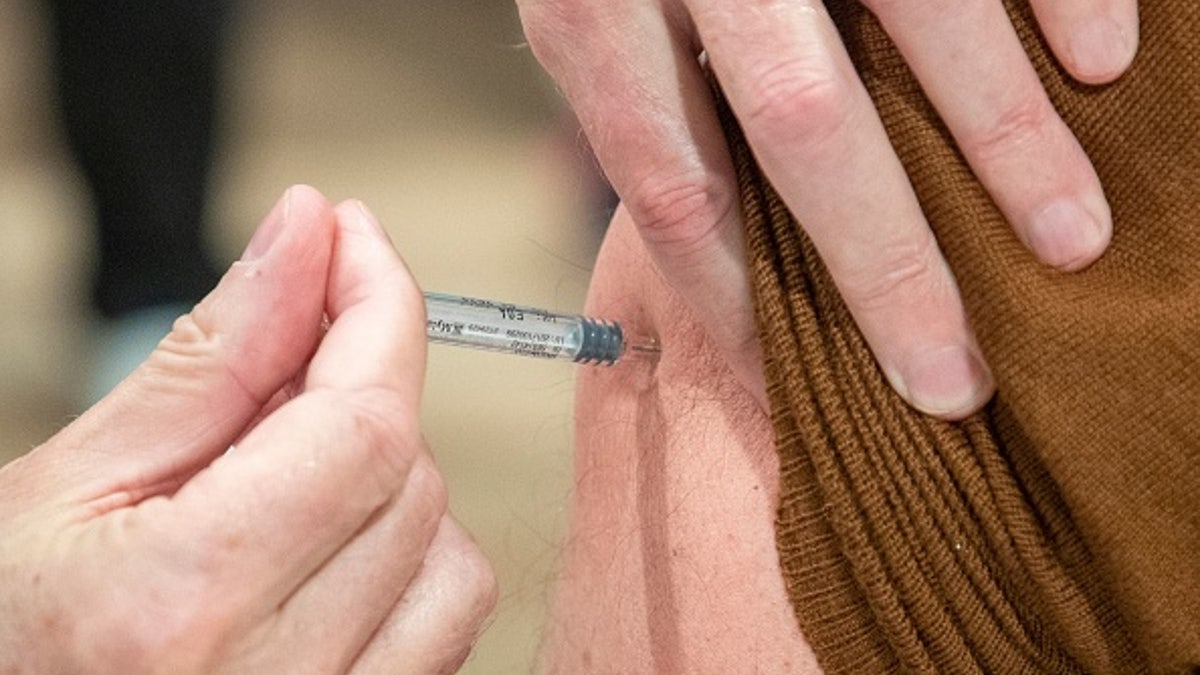 Regarding giving the new vaccine to children, more than half of parents say they "probably" or "definitely" will not do so — despite the fact that the Centers for Disease Control and Prevention (CDC) recommends it for children 6 months and older.
When it comes to other illnesses — including measles, mumps and rubella — most adults (68%) and parents (55%) support requiring vaccines for healthy children, KFF revealed.
However, 43% of parents and 31% of adults believe that the vaccination of kids should be left up to the parents.
UPDATED COVID VACCINES: FDA ANNOUNCES EMERGENCY APPROVAL AND AUTHORIZATION
The people surveyed said they are more likely to get the flu shot and the new RSV vaccine than they are to get the new COVID vaccine.
Dr. Marc Siegel, clinical professor of medicine at NYU Langone Medical Center and a Fox News medical contributor, said he believes the decision to get the new vaccine should be a personal one, given that the "vaccine doesn't prevent spread" — but he also said the choice should be fact-driven. (He was not involved in the new survey.)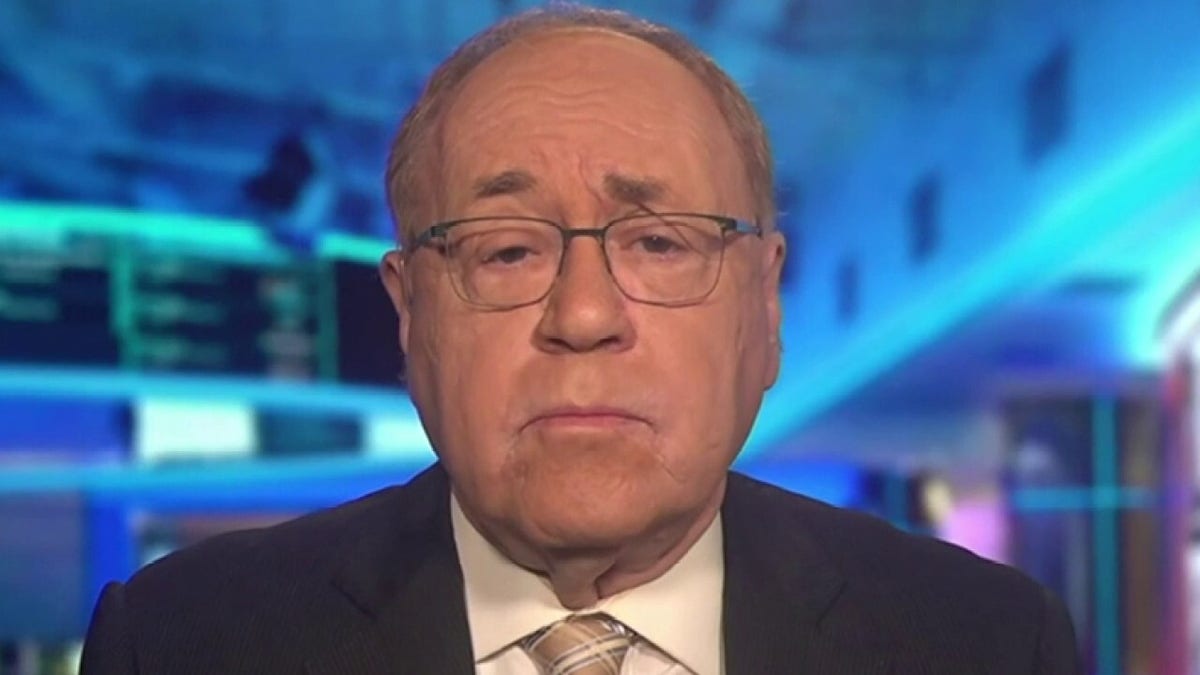 "The problem is that too many decisions about the new COVID vaccine are driven by politics and fear rather than by an understanding of either viruses or vaccines," he told Fox News Digital.
"The reason the CDC is recommending [the new COVID vaccine] for [those who are] six months and up is because the CDC's statistics have shown that during the pandemic, half of the children hospitalized had no preexisting conditions," Siegel noted.
People who have had COVID recently or who have had a bad reaction to previous vaccines "should probably not take it," Dr. Siegel said.
"But as Dr. Paul Offit [at the Perelman School of Medicine at the University of Pennsylvania] has pointed out to me, many of those kids were unvaccinated, and also, much of this data is from earlier in the pandemic," he added.
Based on this information, Siegel said he would recommend the booster for kids who are at higher risk. 
CLICK HERE TO SIGN UP FOR OUR HEALTH NEWSLETTER
The elderly — as well as adults who have underlying conditions including obesity, heart disease, cancer, lung disease and immunodeficiencies — should also consider taking the vaccine, said Dr. Siegel.
"The virus itself is more concerning than the potential for vaccine side effects," the doctor noted. 
"There is substantial evidence now that being vaccinated and boosted cuts down your risk of long COVID, including myocarditis from the virus," he added.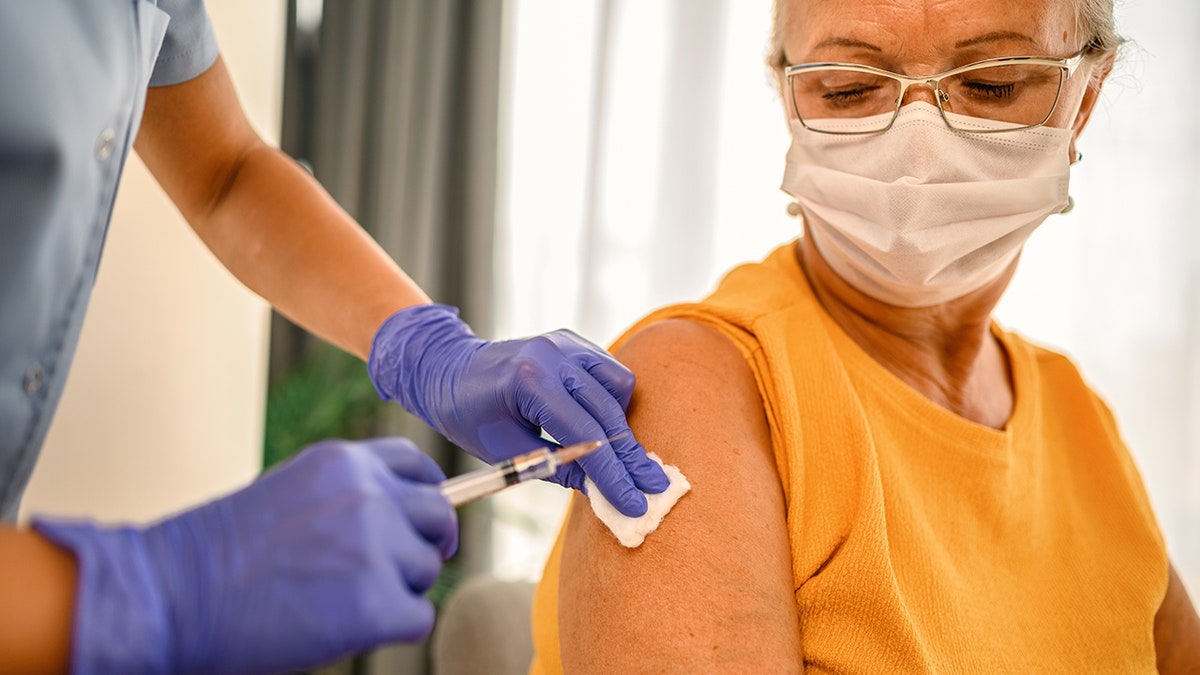 Those who have had COVID recently or who have had a bad reaction to previous vaccines "should probably not take it," Siegel said.
When it comes to other vaccines, he recommends that everyone get the flu shot and that elderly people get the RSV shot. 
CLICK HERE TO GET THE FOX NEWS APP
"Pregnant women should discuss with their obstetrician and decide on a case-by-case basis," Siegel said.
Added the doctor, "The COVID vaccine is still likely more effective than the flu and RSV vaccine, but has more side effects."
Fox News Digital reached out to KFF for additional comment on the poll. 
For more Health articles, visit www.foxnews/health.