In this era of hyper-personalized technology, Apple's Siri is making a leap from responding to your voice to mimicking it. Picture this: you're lounging on your couch, half-watching "The Crown," half-scrolling through your endless emails, and then you hear it – your voice reminding you about tomorrow's early morning meeting. It's as if you've stepped into an episode of "Black Mirror." 
CLICK TO GET KURT'S FREE CYBERGUY NEWSLETTER WITH QUICK TIPS, TECH REVIEWS, SECURITY ALERTS AND EASY HOW-TO'S TO MAKE YOU SMARTER 
Welcome to iOS 17, where Siri will not just be your assistant but your voice twin too. A feature straight out of a sci-fi novel, right? It only takes Siri just 15 minutes to clone your voice – quicker than it takes to whip up a good grilled cheese sandwich and a bowl of tomato soup. 
MOVE OVER SIRI – APPLE'S NEW AUDIOBOOK AI VOICE SOUNDS LIKE A HUMAN 
Now, let's put the "creepy cool" aspect aside for a moment. Apple's intent behind this seemingly futuristic feature is to enhance cognitive accessibility. The idea is that we'll respond better to our own voice or a familiar one. It's like having a digital version of yourself as a personal assistant, like a high-tech version of talking to yourself without the strange looks of others. 
For some people, especially the elderly, those with cognitive difficulties, or even people diagnosed with ALS, hearing a familiar voice could bring comfort and ease. They could have a digital version of a loved one guide them, which is quite beautiful when you think about it. For someone with Alzheimer's, for instance, hearing a loved one's voice providing guidance could bring a sense of comfort, familiarity, and ease that a generic voice just couldn't match.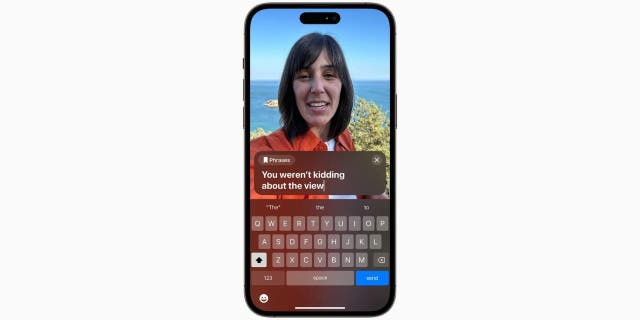 5 AMAZING SIRI HACKS YOU'LL WANT TO USE ALL THE TIME 
Kurt's key takeaways 
Let's face it though, this could be a bit unnerving for the rest of us. Imagine hearing your voice, clear and crisp (and maybe slightly better enunciated than you remember), echoing from your phone, reminding you to water the plants or do your laundry. It might just feel like Siri has taken over, or worse, you're starting to lose it. 
Yet, like it or not, we are diving headfirst into this high-tech era where our devices aren't just smart; they're turning into our digital doppelgängers. They know our habits, our favorite songs, our preferred restaurants, and now, they're starting to sound like us. It's safe to say our smartphones may one day know us better than we know ourselves – for better or worse. 
The future is knocking, folks, and it sounds suspiciously like us.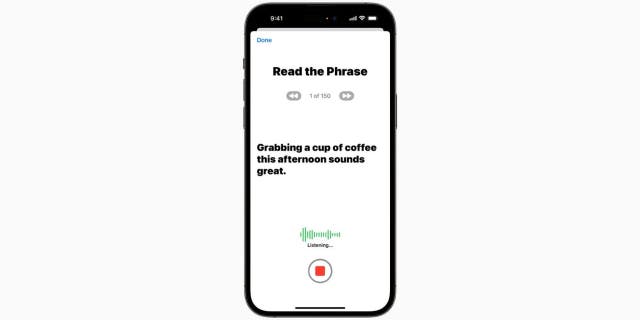 CLICK HERE TO GET THE FOX NEWS APP
Are you ready to have a conversation with yourself through Siri? Will this uncanny familiarity bring comfort or just a whole new level of weirdness to your daily tech interactions? Let us know, we'd love to hear from you by writing us at Cyberguy.com/Contact. 
For more of my tips, subscribe to my free CyberGuy Report Newsletter by heading to CyberGuy.com/Newsletter.
Copyright 2023 CyberGuy.com. All rights reserved.