'Dad jokes' help kids develop into healthy adults: study
A recent study says that despite the embarrassment that "dad jokes" can cause, it might do some kids good in the future.
Humor researcher Marc Hye-Knudsen published a study in British Psychological Society's journal this week arguing that "dad jokes" actually have a positive effect on development.
"When considered properly, dad jokes are an intricately multi-layered and fascinating phenomenon that reveals a lot not just about how humour and joke-telling work but also about fathers' psychology and their relationships with their children," Hye-Knudsen wrote.
Dad jokes are typically inoffensive, corny puns. They are wholesome and age-appropriate, making it suitable for fathers to tell their children.
PENCE ADVISER AND WHITE HOUSE PRESS SECRETARY TRADE FIRE OVER FORMER VICE PRESIDENT'S CONTROVERSIAL JOKE ABOUT BUTTIGIEG
"It's also what makes dad jokes so susceptible to accusations of being stupid, lame, and unfunny," the study observed.
Hye-Knudsen suggests that when fathers embarrass their children with unfunny jokes, it teaches them how to overcome awkwardness.
CHRIS ROCK TAKES AIM AT JADA PINKETT'S AFFAIR AND UNUSUAL MARRIAGE TO WILL SMITH: 'SHE HURT HIM WAY MORE' 
"By continually telling their children jokes that are so bad that they're embarrassing, fathers may push their children's limits for how much embarrassment they can handle," the article said. "They show their children that embarrassment isn't fatal."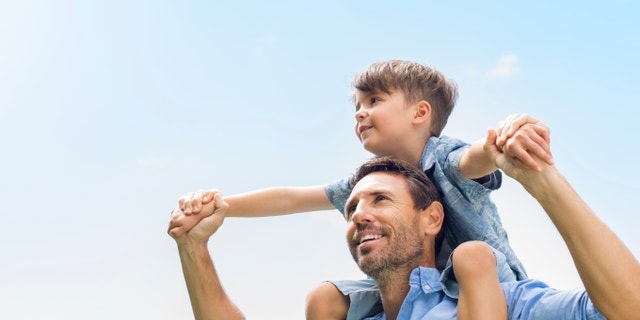 The study ends by encouraging fathers to continue aiding their children's development by telling embarrassing jokes.
CLICK HERE TO GET THE FOX NEWS APP
"You're partaking in a long and proud tradition, and your embarrassingly awful jokes may even do them some good," the paper concludes. "Keep repeating the same old stale puns, year-in and year-out."