Dire shortage of infectious disease specialists in US, for 'complex' reasons
The United States is experiencing a dire shortage of infectious disease specialists, according to the Infectious Diseases Society of America (IDSA), a medical association based in Arlington, Virginia. 
"Infectious disease (ID) physicians have repeatedly demonstrated their importance during critical worldwide crises, such as with HIV/AIDS, the COVID-19 pandemic and Mpox (previously Monkeypox)," Dr. Cindy Whitener told Fox News Digital.
Whitener is chief of the division of infectious diseases at Penn State Health Milton S. Hershey Medical Center in Hershey, Pennsylvania.
YEARLY COVID VACCINE AS PROPOSED BY FDA? 'CART BEFORE THE HORSE,' SAYS DOCTOR 
"During their daily work, ID physicians prevent deaths in patients with antibiotic-resistant organisms and avert outbreaks in hospitals" — to name "just a couple of examples of their value," she also said. 
But the next generation of doctors is not showing a strong interest in the field — leading to concern among many. 
Although plenty of other specialty slots were filled in the most recent recruitment cycle, just over half of adult infectious disease training programs were filled, according to data from the National Resident Matching Program (NRMP). 
"When the results of the 'match' are released to programs and applicants on 'Match Day,' the NRMP also provides a list of unmatched applicants to the programs that did not fill, as well as a list of unfilled programs to the applicants who did not match," Jeanette L. Calli, chief of match operations at the National Resident Matching Program in Washington, D.C., told Fox News Digital.
There is a concerning shortage of infectious disease doctors projected over the next 10 years — mostly in rural areas. 
"It is the up to the applicants and programs to reach out to each other to fill the remaining positions," she said. 
Many programs work hard to fill their open slots by recruiting applicants who did not match; they also hope to attract other residents who are often training in the same university hospitals.
FDA TO PROPOSE YEARLY COVID VACCINES LIKE ANNUAL FLU SHOTS FOR AMERICANS
The decrease in applicants for ID fellowships this year is notable, as Stat News pointed out, because during the first two pandemic-era rounds, the field saw a rise in interest — a trend experienced in other public health-related fields that was dubbed the "Fauci effect."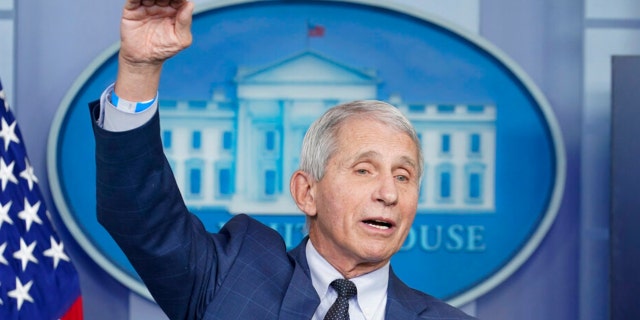 As Stat News put it, "The critical nature of public health careers was never clearer than during the pandemic, and educators said they saw a wave of people drawing inspiration from that."
But this is not the case now. 
Shortage mainly in rural areas
In 2017, some 208 million U.S. citizens lived in counties in which there was either no infectious disease physician coverage at all — or an inadequate number of infectious disease doctors — according to a study published in October 2020 in Annals of Internal Medicine, a medical journal.
The study estimated that 80% of counties in the U.S. did not have even one infectious disease specialist.
RON DESANTIS PUSHES FOR SWEEPING PROTECTIONS AGAINST COVID-19 MANDATES IN FLORIDA
"Furthermore, nearly two thirds of all Americans live in the 90% of counties with below average or no ID physician access, and these counties encompass vast — largely rural — parts of the country," the study said.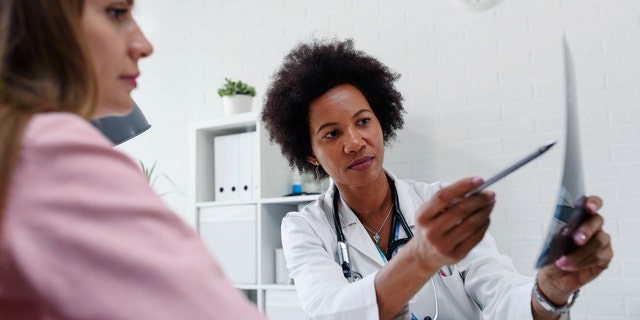 It noted, however, that its "analysis did not account for other professions capable of delivering public health or ID-specific care (such as epidemiologists, advanced practice providers, pharmacists, and infection preventionists)."
Still, recent models from the federal Health Resources and Services Administration (HRSA) project a concerning shortage of infectious disease doctors over the next 10 years — mostly in rural areas. 
CARE ABOUT YOUR HEART? TRY GETTING BETTER SLEEP, NEWS STUDY SUGGESTS
The same agency expects there to be a demand for 15,130 infectious disease specialists by 2035. Yet it estimates that only 14,000 doctors will be working in the specialty by that year. 
Experts surprised by 'match' results
Some experts are surprised that fewer doctors are going into the infectious disease specialty — given that record numbers have been applying to medical school in part due to the pandemic and the "Fauci effect."
Approximately 62,000 people applied to medical school in the 2021-2022 cycle — a new record, with the actual number who matriculated surpassing 22,000 for the second consecutive year, according to the Association of American Medical Colleges (AAMC).
Only 44% of infectious disease physicians felt they were fairly compensated in 2021.
Some critics, however, argue that positions went unfilled partly because infectious disease fellowship programs expanded too rapidly in the past several years.
In the 2018 cycle, there were approximately 394 available positions at 151 programs to train for the practice of adult infectious diseases.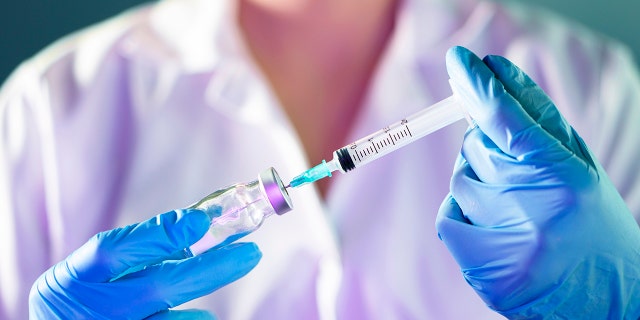 That's in contrast to the most recent match, with roughly 441 positions at 175 programs, according to the NRMP. 
Relatively low compensation a major issue
"I think the situation is quite complex," Dr. Carlos del Rio, president of IDSA, told Fox News Digital. 
"There are several factors playing into the decision of residents in both internal medicine and pediatrics to not choose [infectious disease] as a specialty," added del Rio, who is also an infectious disease physician and professor of medicine at Emory University School of Medicine in Atlanta, Georgia. 
"[Infectious disease] is one of the few specialties, if not the only specialty, where you make less after training than before," said del Rio. 
"The person graduating from internal medicine can get a higher salary than someone graduating from ID with an additional two-to-three years of training."
"In other words, the person graduating from internal medicine can get a higher salary than someone graduating from ID with an additional two-to-three years of training."
Only 44% of infectious disease physicians felt they were fairly compensated in 2021. That's the lowest out of approximately 30 specialties surveyed, according to Medscape.
BULLIES IN WHITE COATS? 'TOO MANY' HEALTH CARE WORKERS EXPERIENCE TOXIC WORKPLACES, STUDIES SHOW
"But other issues are also playing a role," del Rio noted. "In the past, residents had much more exposure to ID physicians in their training. In today's training environment, that is less and less the case."
Trainees see infectious disease physicians routinely working longer hours for lower compensation compared to other medical specialties — and often handling additional administrative tasks "without appropriate renumeration," said Whitener of Pennsylvania.
"Additional disincentives that have existed for years but were exacerbated during the COVID-19 pandemic," she added, "are burnout, due to longstanding understaffing and chronic long work hours."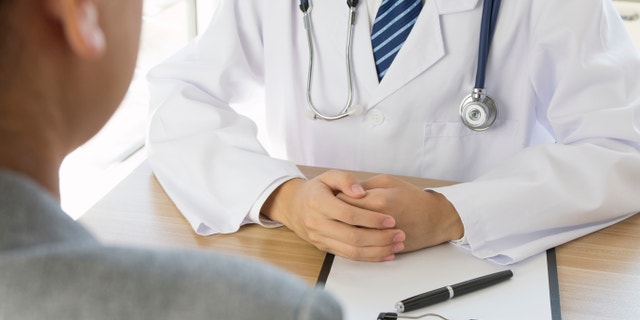 Experts also blame the pandemic for polarizing the specialty — as many faced "the potential for personal risk of being harassed or threatened for publicly expressing ID opinions or advice on topics that become politicized," Whitener noted.
To reverse the trend, she suggests closing the compensation gap for ID physicians — and improving physician staffing to decrease burnout.
DOCTOR BURNOUT REACHED 'HIGHEST LEVEL ON RECORD' DURING COVID, EXPERTS WANT ACTION
"It needs to be recognized that typical financial metrics are not reflective of the contributions made by many ID physicians, which include supportive administrative and clinical roles and indirect clinical income," she added.
Will the 'PREVENT Pandemics Act' help?
President Biden signed the Prepare for and Respond to Existing Viruses, Emerging New Threats and Pandemics Act, also known as the PREVENT Pandemics Act, on Dec. 29, 2022, meant to increase the nation's preparedness for the next pandemic, according to the AAMC.
The IDSA advocated for the bill to pass.
It noted that the legislation includes a measure called the BIO Preparedness Workforce Pilot Program that would decrease medical school debt.
"Specifically, this [pilot] program would help make the field of ID a more financially feasible choice for new physicians and increase the availability of infectious diseases experts in underserved communities through a loan repayment program," the IDSA said in a recent statement. 
"Together, they must agree on the right data to generate — likely a combination of genomic, environmental, mobility and consumer data from traditional and nontraditional sources."
"PREVENT will also strengthen medical supply chains, improve disease data collection and bolster the nation's overall preparedness infrastructure."
However, in a jointly written op-ed titled "Here's how we prevent the next, inevitable pandemic" published last spring by Fox News Digital, two authors — Rick A. Bright, CEO of the Pandemic Prevention Institute at The Rockefeller Foundation, and Esther Krofah, executive director of FasterCures and the Center for Public Health at the Milken Institute — argued, "Global leaders from the public and private sectors must engage in a robust dialogue" in regard to advance planning and preparedness for future pandemics.
CLICK HERE TO SIGN UP FOR OUR HEALTH NEWSLETTER
"International organizations, regional institutions and community-based groups are all essential, too."
They also wrote, "Together, they must agree on the right data to generate — likely a combination of genomic, environmental, mobility and consumer data from traditional and nontraditional sources."
CLICK HERE TO GET THE FOX NEWS APP
They added, "Together, they must identify gaps in data collection and prioritize investments."