First new 'quit-smoking' drug in 20 years shows promising results in US trial: 'Hope and excitement'
A new drug may be on the horizon to help people kick the world's deadliest habit.
Achieve Life Sciences, Inc., a Seattle, Washington-based pharmaceutical company, has announced positive results from the Phase 3 trial of a drug called cytisinicline.
Smoking claims more than seven million lives each year worldwide, making it the leading cause of preventable death, according to the Centers for Disease Control and Prevention (CDC). By 2030, the number of casualties is expected to rise to eight million per year.
BE WELL: QUIT SMOKING (OR ENCOURAGE SOMEONE ELSE TO KICK THE HABIT)
Medications to help people quit smoking have been limited. 
There are currently only two non-nicotine therapies approved by the Food and Drug Administration (FDA), and no new drugs have been introduced in nearly 20 years.
"The smoking epidemic has been long overlooked, and very few clinical advances have been made to help the millions of people who are addicted to nicotine and want to break free from smoking," said John Bencich, CEO of Achieve Life Sciences, in an email to Fox News Digital. 
"Cytisinicline is believed to help people overcome their dependence to nicotine by reducing the cravings and withdrawal effects experienced while quitting," he added.
DRINKING A LITTLE ALCOHOL EVERY DAY WON'T HELP YOU LIVE LONGER, SAYS NEW STUDY
The only two non-nicotine therapies on the market today are Varenicline tartrate (brand names Chantix and Champix) and Bupropion hydrochloride (marketed as Wellbutrin and Zyban).
Both have been linked with some serious side effects.
"The currently available treatments have a history of 'black box warnings' and high rates of adverse events that lead to lack of adoption and/or compliance to staying on the treatment," said Bencich.
"The smoking epidemic has been long overlooked."
"Historically, fewer than 4% of the U.S. smoking population have chosen to use Chantix to help them quit smoking," he added.
Fox News Digital reached out to Pfizer (maker of Chantix) and Bausch Health (maker of Wellbutrin) seeking comment.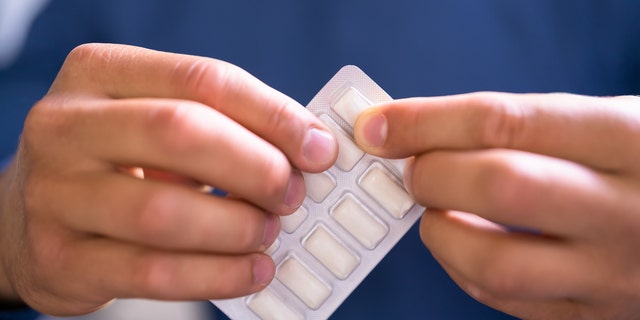 There are also some nicotine replacement therapy (NRT) products on the market, which help with withdrawal symptoms while omitting some of the harmful chemicals found in cigarettes — but they're not for everyone.
"Many of the current nicotine replacement strategies — such as nicotine gum, patches and lozenges — can be beneficial, but may have tolerability limitations, resulting in a lack of compliance," said Dr. Chris Tuell, clinical director of addiction services at the Lindner Center of HOPE at the University of Cincinnati College of Medicine, in an email to Fox News Digital.
"The currently available treatments have a history of 'black box warnings' and high rates of adverse events."
"This recent cytisinicline study appears to be a step in a positive direction, providing some very encouraging news for the more than half of Americans who attempt to quit smoking every year and fail," he said. 
Trial shows promising results
Compared to a placebo, cytisinicline was shown to be up to eight times more effective in helping people reduce their dependence on nicotine and quit smoking. 
Those who took cytisinicline were six times likelier to still be smoke-free after six months, the study found.
This was Achieve's second Phase 3 study of cytisinicline.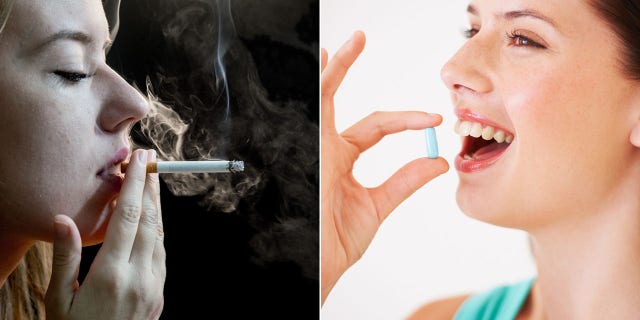 (A Phase 3 study is intended to monitor a drug's effectiveness and potential for adverse reactions, per the FDA's website.)
Nearly 800 adult smokers at 20 clinical trial sites in the U.S. participated in this most recent trial.
"The study participants were heavy smokers with a long history of smoking and numerous prior quit attempts, yet they still had success quitting with cytisinicline," Bencich shared.    
On average, the participants were 53 years of age, smoked a median of 20 cigarettes per day and had a median smoking history of 36 years with four prior quit attempts. 
ANTI-ADDICTION DRUG BUPRENORPHINE MAY CUT RISK OF FUTURE FATAL OVERDOSE BY 62%: STUDY
The participants received three doses a day for a period of either six weeks or 12 weeks, compared to others who received a placebo.
Data from the two Phase 3 trials have shown very low rates of side effects, with no serious treatment-related adverse events reported. 
The drug, which is naturally derived from a plant source, has now been evaluated with a total of more than 2,000 participants with low rates of adverse events, Bencich said. 
Smoking drug could also help with other addictions, doctor says
The U.S. isn't the first country to use this type of medication for smoking cessation, as Dr. Lawrence Weinstein, chief medical officer of American Addiction Centers in Tampa, Florida, told Fox News Digital.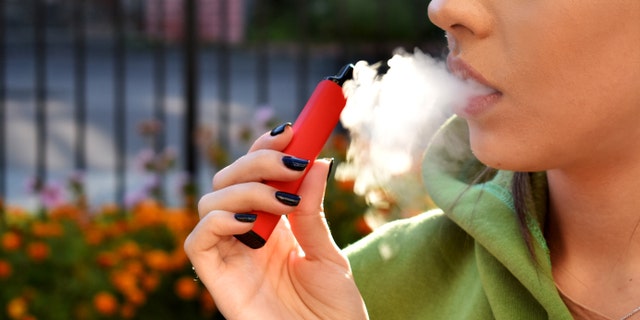 "Cytisine and cytisine derivatives have been successfully used for smoking cessation agents for decades in other countries, and the results of this clinical trial confirm those previous findings," he said.
"Should this cessation aid become widely available, the benefits could potentially be seen in the wider field of addiction treatment," Weinstein added.
"The availability of this medication for nicotine dependence could have positive far-reaching effects."
For many, a reliance on smoking often comes with the use of alcohol and other substances, he explained.
"The rate of smoking among those with an alcohol use disorder is very high due to the increased effect produced when both are used simultaneously," said Weinstein.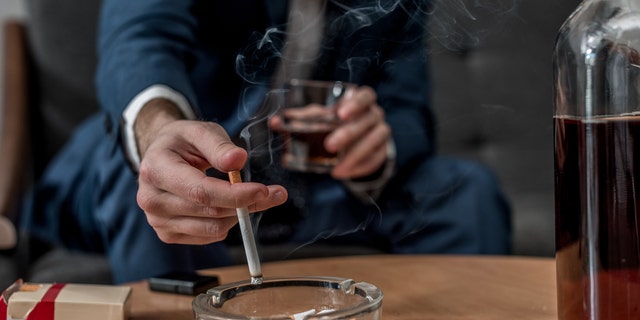 "When it comes to other substances, smoking has been linked to increased cravings for stimulants and opiates and could trigger a relapse," he warned.
Many studies over the years have shown a positive correlation between smoking cessation and long-term abstinence from alcohol and substances, the doctor said.
CLICK HERE TO SIGN UP FOR OUR HEALTH NEWSLETTER
"The availability of this medication for nicotine dependence could have positive far-reaching effects," he added.
Additionally, in a separate trial for vaping cessation, Achieve recently found that cytisinicline may also be effective in helping people overcome their dependence on nicotine vapes.
Next up: FDA approval
Achieve has already begun the process of filing with the FDA and expects to submit a new drug application in the first half of 2024, Bencich told Fox News Digital.
CLICK HERE TO GET THE FOX NEWS APP
"If approved, cytisinicline could be the first FDA-approved treatment option for nicotine dependency in almost 20 years," he said.
"We are optimistic that this news will bring hope and excitement to people who smoke and their caregivers that something new may be able to help them quit in the future."