Rep. Hakeem Jeffries announced Friday he will run to replace outgoing Speaker Nancy Pelosi as the leader of the House Democrats next Congress.
Jeffries, a five-term New York Democrat, announced his intention to seek the post one day after Pelosi bowed out as leader after a nearly 20-year run.
"Today, I write to humbly ask for your support for the position of House Democratic Leader as we once again prepare to meet the moment," Jeffries wrote in a letter to fellow House Democrats. "Our Caucus must unify with purpose, communicate with discipline, legislate with precision and partner with the Biden administration to vigorously address the continuing challenges impacting our constituents."
The announcement came after Jeffries's most likely Democratic challenger, Washington Rep. Pramila Jayapal, announced she would seek another term as chairwoman of the Congressional Progressive Caucus. Jayapal said that although she had entertained the idea of a run for Democratic leader, her focus was on ensuring House Democrats succeeded in delivering on progressive priorities.
WHO IS HAKEEM JEFFRIES, HOUSE DEMOCRATS' LIKELY NEXT LEADER?
"As Chair of the CPC, I will put my energy toward ensuring Democrats are not only a critically important 'opposition' party to push back on draconian MAGA-Republican policies, but also a 'proposition' party, with a real vision that builds an even bigger movement to lift up poor people, working people, people of color, immigrants, LGBTQ+ people, and those who just need a leg up to thrive not just survive," Jayapal wrote in a letter to House Democrats. "That is what will help propel us to victory in 2024."
NANCY PELOSI WILL NOT SEEK RE-ELECTION AS LEADER OF THE HOUSE DEMOCRATS
Jayapal's exit clears the way for Jeffries. The 52-year-old New Yorker has served as a member of leadership for nearly six years, first on the Democratic policy committee and as chair of the House Democratic Caucus since 2019.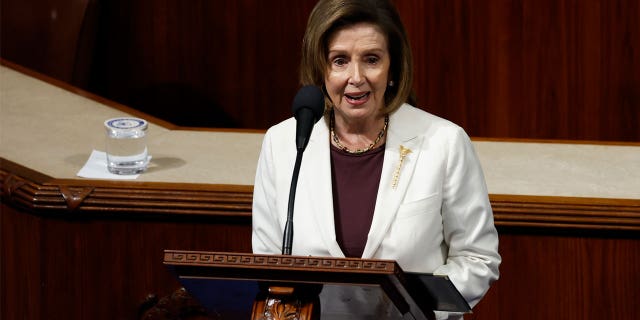 Jeffries also represents a major Democratic power center in New York City, just as Pelosi represents a similar stronghold in San Francisco. He has strong backing from the more than 50-member Congressional Black Caucus, which was quick to signal its support even Pelosi made her departure official.
"I'm very comfortable saying I believe that every member of the Congressional Black Caucus would vote for Hakeem Jeffries," said Rep. Joyce Beatty, an Ohio Democrat who chairs the group.
Pelosi, who has led House Democrats since 2003, announced her decision to step down on Thursday. The move came as it  was confirmed that Republicans won a narrow majority in the midterm elections.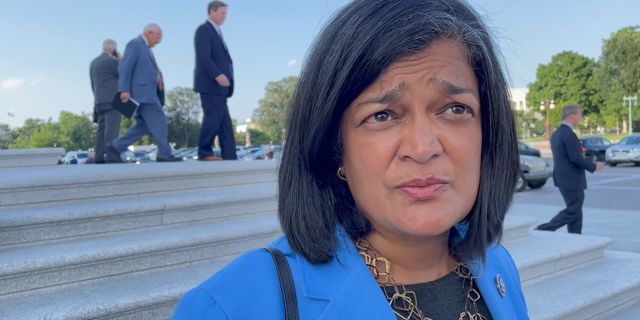 "For me, the hour has come for a new generation to lead the Democratic caucus that I so deeply respect, and I'm grateful that so many are ready and willing to shoulder this awesome responsibility," said the 82-year-old Pelosi.
Also exiting the Democratic leadership are Pelosi's top two deputies, House Majority Leader Steny Hoyer of Maryland and Majority Whip Jim Clyburn of South Carolina. Both men have signaled they will back Jeffries for leader.
CLICK HERE TO GET THE FOX NEWS APP
Incumbent assistant House Speaker Katherine Clark, D-Mass., is running for the number two spot of minority whip. Current Democratic Caucus Vice Chair Pete Aguilar of California is running for chairman of the House Democratic conference.