How to buy stuff with your iPhone using Apple Pay
Carrying around a bulky wallet full of credit and debit cards is not just inconvenient, it's a security threat when it goes missing.
CLICK TO GET KURT'S FREE CYBERGUY NEWSLETTER WITH QUICK TIPS, TECH REVIEWS, SECURITY ALERTS AND EASY HOW-TO'S TO MAKE YOU SMARTER
Apple Pay may be the solution you're looking for. This mobile payment app, introduced in 2014, has become increasingly popular, especially during the pandemic when people sought contactless payment options to avoid touching shared surfaces.
PASSKEYS VS. PASSWORD MANAGERS: WHY YOU SHOULDN'T DITCH YOUR PASSWORD MANAGER JUST YET
Why Apple Pay is considered safe
Before you set it up, we want to let you know four reasons why Apple Pay is considered safe to use.
When you use Apple Pay, your payment information is encrypted and stored on a secure element on your device. This means that your actual credit or debit card information is never shared with merchants, reducing the risk of fraud or theft.
Apple Pay also uses biometric authentication, such as Touch ID or Face ID, to verify your identity before allowing a transaction to go through. This adds an extra layer of security to your payment.
In addition, it also utilizes tokenization, which means that a unique token is created for each transaction. This token is used to identify your payment rather than your actual card number. Even if the token is intercepted, it cannot be used to make additional purchases.
Furthermore, Apple Pay uses machine learning algorithms to detect fraudulent transactions. If a transaction looks suspicious, it may be blocked, and you will be notified.
MORE: HOW TO SAFEGUARD YOUR IPHONE AGAINST ACCOUNT LOCKOUTS BY CONNIVING CRIMINALS 
Setting up Apple Pay is easy
Setting up Apple Pay is a straightforward process and can make your life so much easier. First, ensure you're signed in with your Apple ID on your iPhone or iPad. Here's how to check if you are signed in:
Open the "Settings" app on your device. At the top of the screen, you should see your name and profile picture (if you've added one). If you're already signed in, you should see "Apple ID, iCloud, iTunes & App Store" underneath your name.
TSA'S FACIAL RECOGNITION FOR AIR TRAVEL SPARKS PRIVACY OUTRAGE
If you're not signed in, you'll see a button that says "Sign in to your iPhone" or something similar. Tap this button and follow the onscreen instructions to sign in with your Apple ID.
Then, open the Wallet app and tap the plus sign in the top right corner to add a new card.
REVOLUTIONARY DELIVERY DRONE COULD BE DROPPING A PACKAGE AT YOUR HOME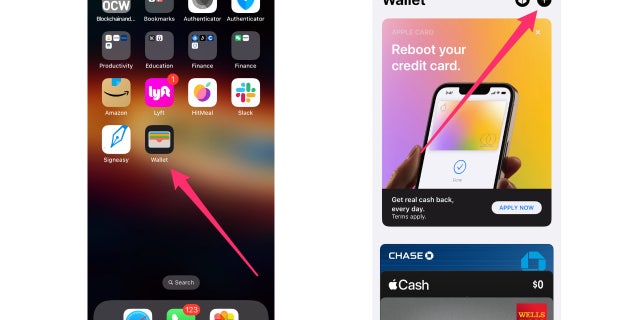 Here you can do several things like apply for an Apple credit card, scan your debit or credit card, or enter the card information manually. For folks in Arizona, Colorado, and Maryland, you can even link your driver's license.
THE URGENT PAYPAL EMAIL SCAM YOU CAN'T AFFORD TO IGNORE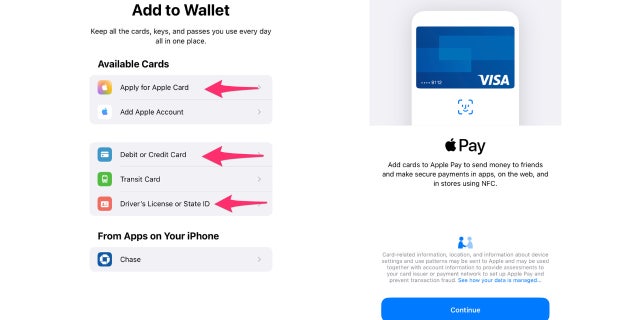 MORE: SECRET IPHONE GESTURES YOU NEED TO KNOW
How to use Apple Pay
Once your card is verified, you're good to go. Using Apple Pay at the store is just as easy. 
Double-click the side button on your iPhone and use Face ID or Touch ID, or enter your passcode to confirm your identity.
FREE DIGITAL PERKS YOU MAY BE MISSING OUT ON BY NOT HAVING A LIBRARY CARD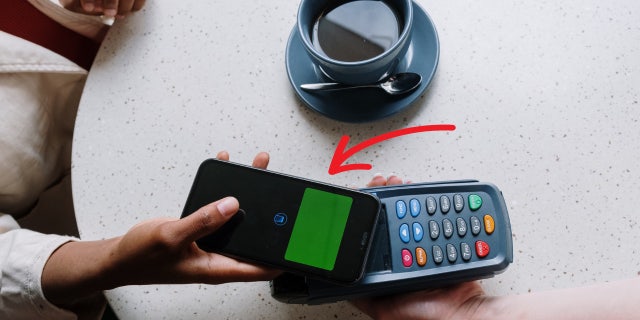 Then, hold your iPhone near the card reader and make the payment—no need to dig through your wallet for the right card or worry about touching shared surfaces.
One of the benefits of using Apple Pay is its widespread acceptance. Over 85% of retail locations in the U.S. accept Apple Pay, according to Apple.
Look for the contactless payment symbol or the Apple Pay logo to know if a location accepts it.
DON'T FALL FOR THIS SNEAKY NOTIFICATION THAT'S FOOLING PEOPLE ON FACEBOOK AND INSTAGRAM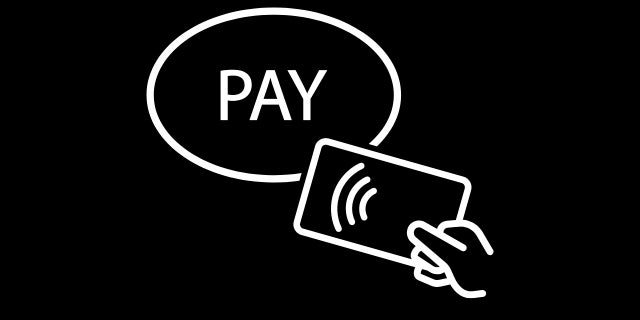 You can also use Apple Pay for online purchases instead of just physical purchases by tapping Buy with Apple Pay and confirming the payment with your biometric authentication (face ID) or manually entering your password.
AI-POWERED ROBOT MOWER CUTS YOUR LAWN AS YOU SIT BACK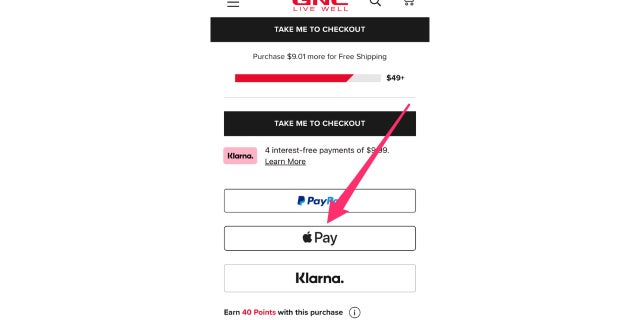 A drawback to using Apple Pay
One potential drawback of using Apple Pay is that not all banks or credit card issuers may support it. Before setting up Apple Pay, ensure your bank or credit card issuer is compatible.
Additionally, if your iPhone gets lost or stolen, you must protect your personal information to prevent unauthorized use. If this happens, you should first use the Find My app to remotely lock your device and display a message with your contact information.
To do this, simply open the Find My app on another device or laptop where you are signed in to your Apple ID.  This is how the app icon appears.
8 INCREDIBLY USEFUL THINGS YOU CAN DO WITH AIRPODS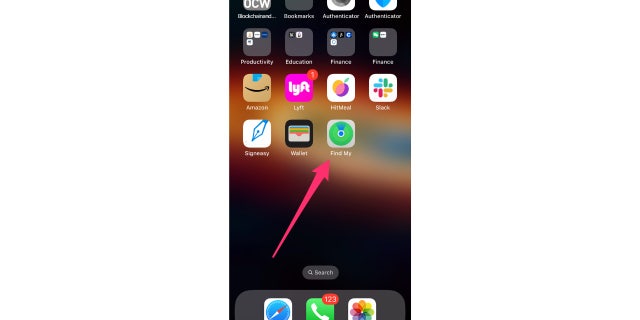 Select the device you wish to lock
NEBRASKA MAN GETS 3D-PRINTED FINGER REPLACEMENT 20 YEARS AFTER TRAGIC MISHAP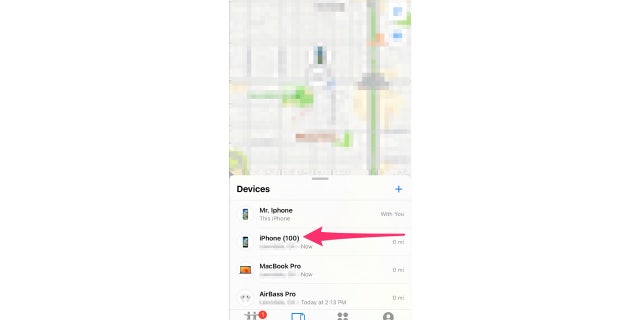 Activate the mark as lost option
6 EFFECTIVE WAYS TO STOP GOOGLE FROM KNOWING EVERYTHING ABOUT YOU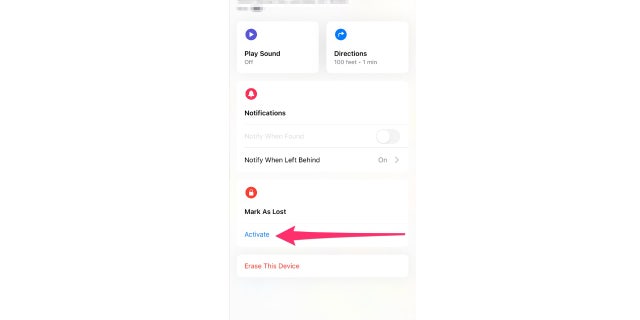 You can also use this app to erase your iPhone remotely, removing all your personal information and preventing anyone from accessing your Apple Wallet or other sensitive data.
Next, you should contact your bank or credit card issuer to report the theft and request that your cards be deactivated or put on hold. Changing your Apple ID password to prevent continued unauthorized access to your Apple Wallet and other personal information is also a good idea if you still can't locate your phone.
After your iPhone has been lost or stolen, monitoring your bank and credit card accounts closely is important to look for any unauthorized charges or suspicious activity. Contact your bank or credit card issuer immediately if you notice anything unusual.
ANDROID SECRET TIP: HOW TO MAKE YOUR PHONE SHOW A SPLIT SCREEN
Final thoughts
Overall, Apple Pay is a convenient and secure way to make in-store and online payments. In some countries, like Italy, for example, contactless payment options are the preferred mode of payment.
With its easy setup process and widespread acceptance, it's worth considering if you're looking for a contactless payment option. I know it's saved me more than a few times on a night out when I left my wallet back in the car or at home.  Just be sure to check with your bank or credit card issuer and take precautions to protect your personal information.
Ever lost your wallet to find that someone has stolen and used your credit card? What did you do about it? Let us know by writing us at CyberGuy.com/Contact.
For more of my tips, subscribe to my free CyberGuy Report Newsletter by heading to CyberGuy.com/Newsletter.
Copyright 2023 CyberGuy.com.  All rights reserved.