How to identify and stop apps that are listening to you
We typically always have our smartphones right next to us in case we need to answer or make a call, text someone, look something up, or just scroll aimlessly on social media.  One thing you might not be aware of is that your smartphone is always listening to you, which is a bit creepy if you ask me.   
There is a way for you to see exactly which apps on your phone are listening, and you can even turn this feature off.  
Let's dive into the steps for doing so. 
CLICK TO GET KURT'S FREE CYBERGUY NEWSLETTER WITH SECURITY ALERTS, QUICK TIPS, TECH REVIEWS, AND EASY HOW-TO'S TO MAKE YOU SMARTER 
How do I know if apps are listening to me? 
There are different steps to follow for you to see which apps on your phone are listening to you, depending on whether you use an iPhone or an Android. Our smartphones come with built-in microphones, and these microphones are designed to always be listening in case, for example, we give a voice command like with Siri or Google Assistant. 
Certain apps like Facebook and Instagram likely also have microphone access because you can take videos with these apps, and the microphones need to be accessed so that your videos can have sound. Despite how some apps may encourage unlimited access to your mic, you do not need to have access turned on all the time if you're not using these apps frequently.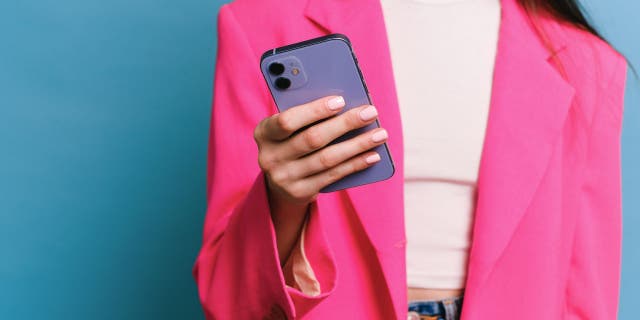 Here's how to check which apps on your iPhone are listening 
Open your Settings app
Click Privacy & Security 
Tap Microphone 
A list of apps that have microphone access at all times will be listed. If there are apps that you do not want to give access to, simply toggle each one off.
Here's how to check which apps on your Android are listening 
Go to Settings
Click Applications
Click Applications Manager
Scroll down to any application (Facebook, Snapchat, etc.)
Click Permissions
Turn off Microphone
Settings may vary depending on your Android phone's manufacturer 
WHY A GREEN AND ORANGE DOT ON YOUR PHONE CAN INDICATE SOMEONE LISTENING AND WATCHING 
Here's how to turn off Siri 
Go to Settings
Click Siri & Search
Turn off the following options: 
Listen for "Hey Siri"
Press Side Button for Siri
Allow Siri When Locked
A pop-up window will ask if you want to turn off Siri. Click Turn off Siri
How to turn off Google Assistant 
Go to Settings
Select Google
Click Account Services
Click Search, Assistant & Voice
Select Voice
Select Voice Match
Turn off Hey Google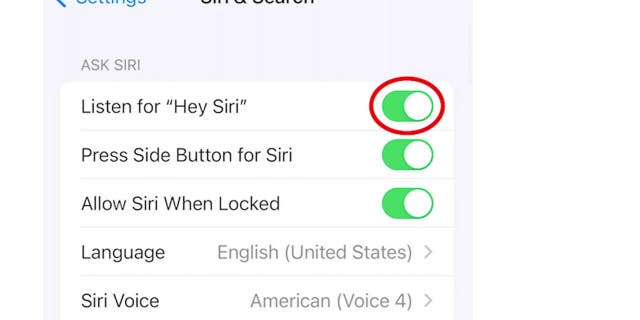 TOP APPS TO TROUBLESHOOT YOUR WI-FI SIGNAL
If your phone has malware, scammers may be listening 
Another important consideration. If your device is acting slowly and you're receiving strange popups on your phone, your device may be infected with malware. You may have accidentally clicked a link that looked legitimate when in fact, it was a link to install malware. If you have malware, scammers may be doing a variety of things, including monitoring you and extracting personal information. 
Have good antivirus software on all your devices 
You can help keep hackers out of your devices if you have good antivirus software installed. Having antivirus software on your devices will make sure you are stopped from clicking on any potential malicious links which may install malware on your devices, allowing hackers to gain access to your personal information. 
See my expert review of the best antivirus protection for your Windows, Mac, Android & iOS devices by heading to CyberGuy.com/LockUpYourTech
Kurt's key takeaways 
Now you know the steps to check which apps have microphone access on your smartphone and how to disable this feature. It is also important to be cautious about malware, and I recommend having antivirus software to protect your personal information. Overall, it is crucial to take control of app permissions and maintain good cybersecurity practices to safeguard your privacy and security. 
CLICK HERE TO GET THE FOX NEWS APP
Ever notice an odd coincidence that leads you to believe your smartphone is listening to you?  Let us know by writing us at Cyberguy.com/Contact 
For more of my tips, subscribe to my free CyberGuy Report Newsletter by heading to CyberGuy.com/Newsletter 
Copyright 2023 CyberGuy.com.  All rights reserved.