How to ignore your friend's text messages and pretend you never saw them
We've all been there – you receive a text message that you know you have to answer (eventually), yet you just aren't in the mood to answer right now. Or sometimes you may be too busy to get to it and don't want the person who sent you a message to be offended that you read it and didn't take the time to respond. Whatever the reason may be, make yourself a priority and use these tips to ignore your friends or family members' text messages until you're ready to read and respond.
CLICK TO GET KURT'S FREE CYBERGUY NEWSLETTER WITH SECURITY ALERTS, QUICK TIPS, TECH REVIEWS AND EASY HOW-TO'S TO MAKE YOU SMARTER
Muting conversations
Sometimes you can't get to your cell phone to answer messages, and sometimes you may not want to answer certain people. Muting conversations comes in handy for busy group chats. However, it can be used on any contact, so you're not getting distracted by messages from anyone specific.
How to mute conversations on iPhone
Find the thread with the person or group you don't want alerts from anymore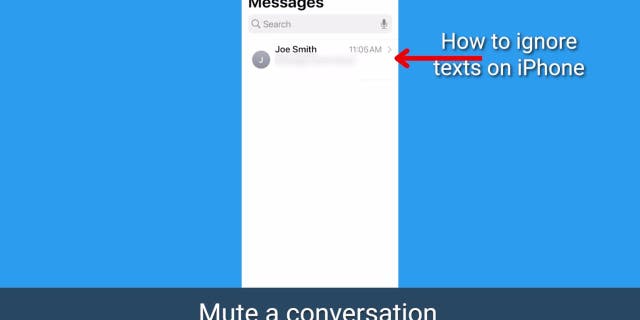 You can either swipe the text message left just slightly to reveal the options to Mute or Delete and then tap Mute.  A bell icon with a slash on it will appear next to the person's name to show that the contact has been muted.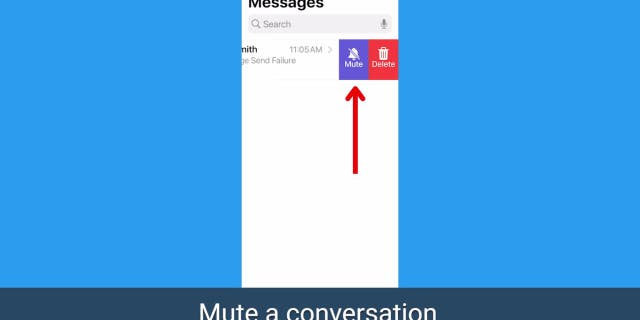 Another option to mute conversations on iPhone is to open the conversation in the Messages app
Tap their contact name, phone number, or group chat names and numbers at the top of the conversation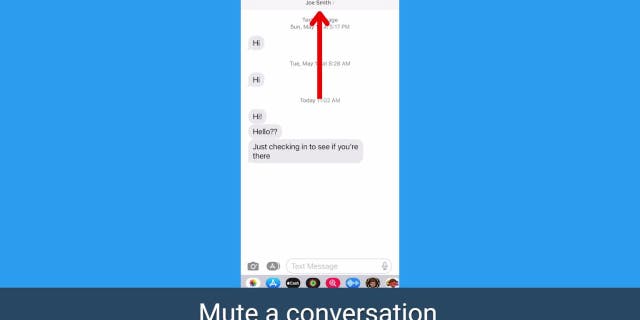 Scroll to Hide alerts and toggle this on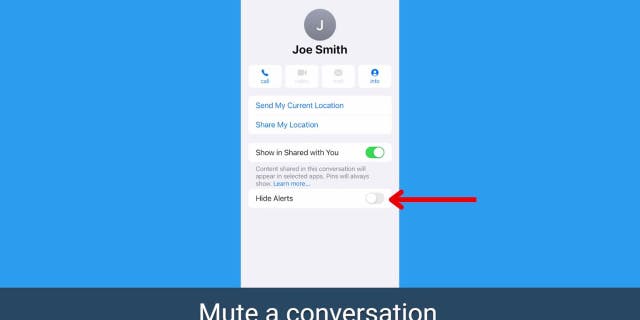 Now their text messages will still come through to your phone, you just won't receive a notification about it, and you'll have to manually go into their conversation to check for updated messages or to respond.
FIND OUT WHY CELLPHONE COMPANIES NOW MUST BLOCK OBVIOUS SCAM TEXTS
Turn off "read receipts"
"Read receipts" are a feature built into Apple's Messages app that lets people know when you have viewed an incoming message. For instance, imagine you're having a conversation with a friend named Sarah. She sends you a message asking if you're available to meet up for lunch tomorrow. Once you open and read her message, Sarah will receive a notification indicating that you have seen her message. This feature provides a convenient way for the sender to know that their message has been acknowledged and encourages timely responses in conversations.
However, this feature is not available for regular SMS texts. You can tell the difference by color: a blue text bubble indicates Apple's iMessage, while a green text bubble indicates an SMS message.
So, this feature only works if both parties are using iPhones and have iMessage enabled. You can turn on or off "read receipts" for everyone or for specific people.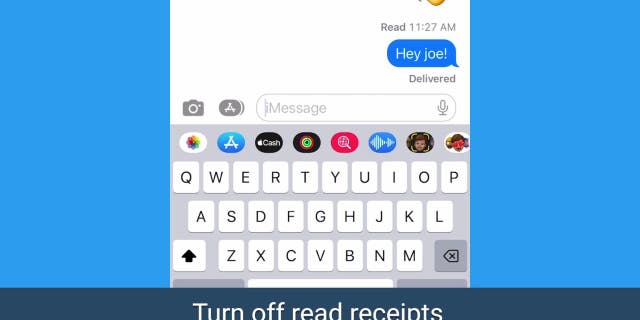 How to turn off "read receipts" on iPhone for everyone who texts you
If you're hoping to maintain a little more privacy, ensure your contacts aren't getting read receipts from you. First, check if they're on for all of your contacts.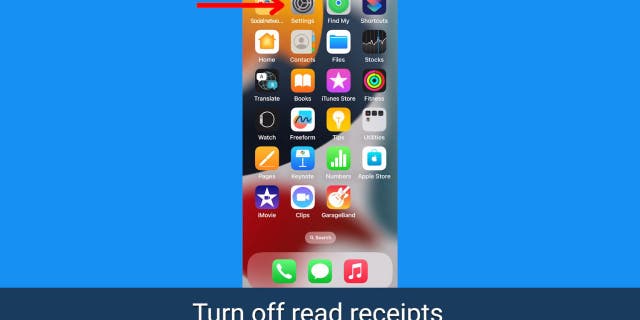 Scroll down to Messages and tap it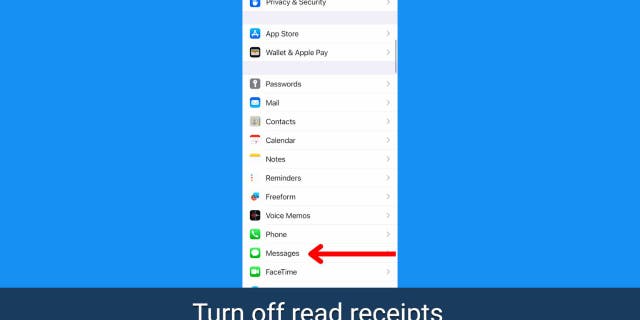 Scroll to where it says Send Read Receipts and make sure this is toggled off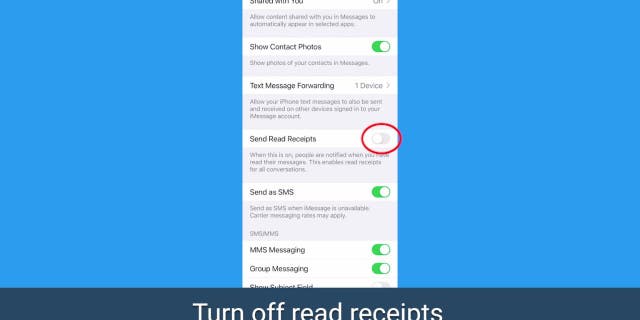 How to turn off "read receipts" for specific contacts on iPhone
Next, make sure "read receipts" is off for the specific contact you're trying to ignore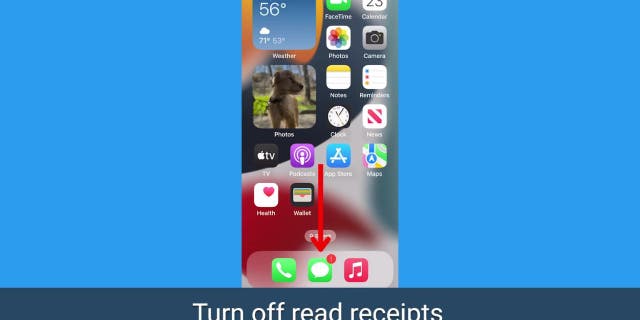 Find the thread with the person or group you don't want to send "read receipts" to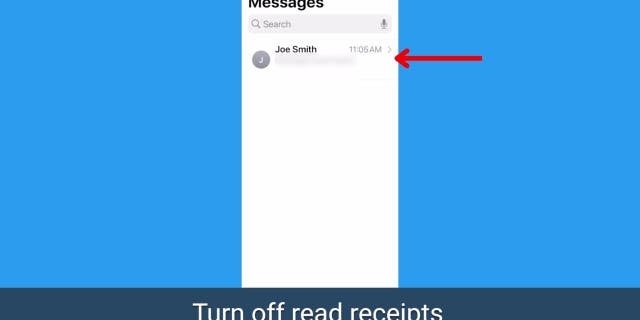 Tap their contact name/photo/number at the top of your conversation with them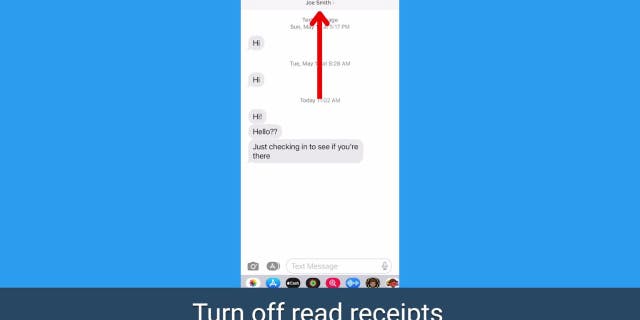 Scroll to Send Read Receipts and make sure this is toggled off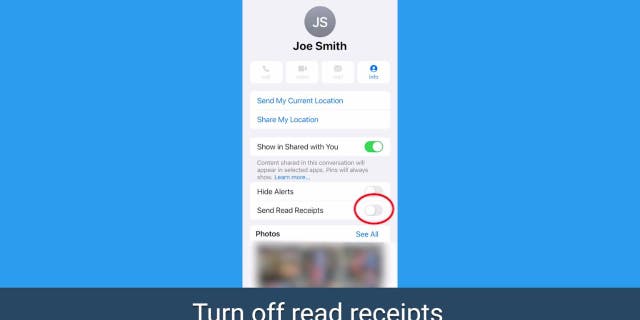 FOR MORE OF MY TECH TIPS & SECURITY ALERTS, SUBSCRIBE TO MY FREE CYBERGUY REPORT NEWSLETTER BY HEADING TO CYBERGUY.COM/NEWSLETTER 
Turn off notifications for a conversation on Samsung
If you want to continue getting alerts from most of your contacts but you want to turn off notifications from just a specific person, you can silence alerts for individual people.
How to turn off notifications for a conversation on Samsung
Settings may vary depending on your phone's manufacturer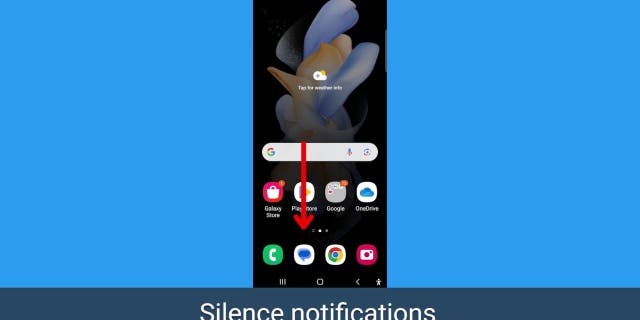 Open the thread or conversation you want to silence notifications from
Tap the three vertical dots in the top corner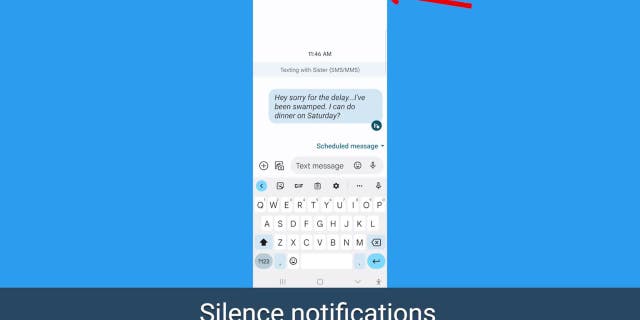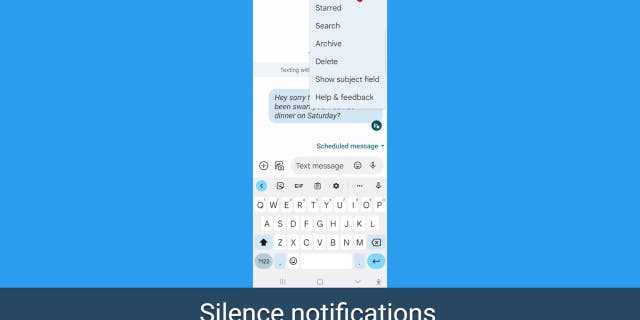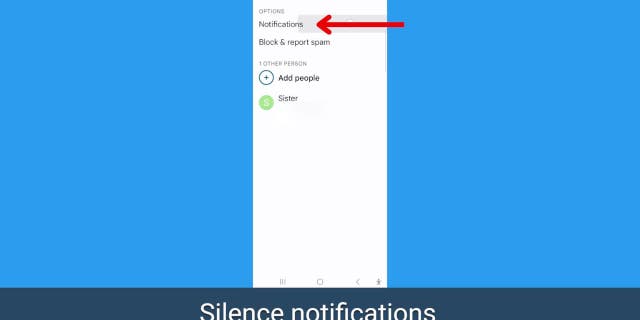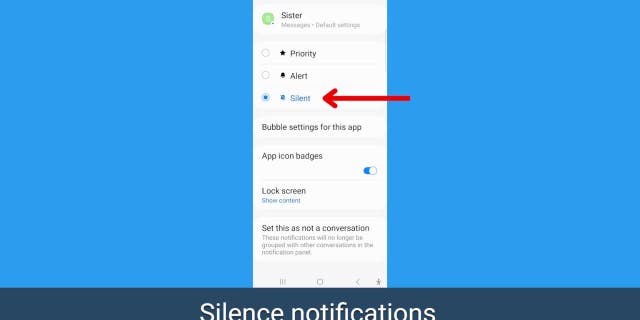 Delay your text response on Samsung
This option only works if you are planning to eventually text someone back and just want to answer them at another time and not immediately.
How to delay your text response on Samsung
Settings may vary depending on your phone's manufacturer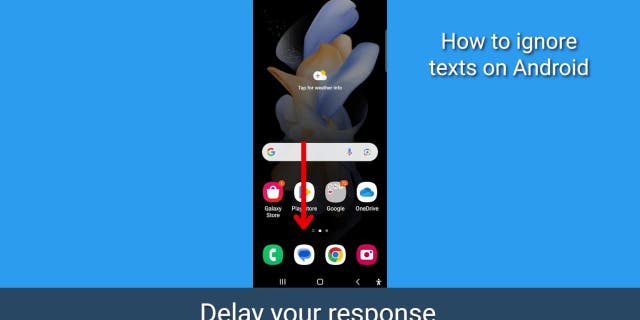 Open the thread or conversation you want to send a delayed response to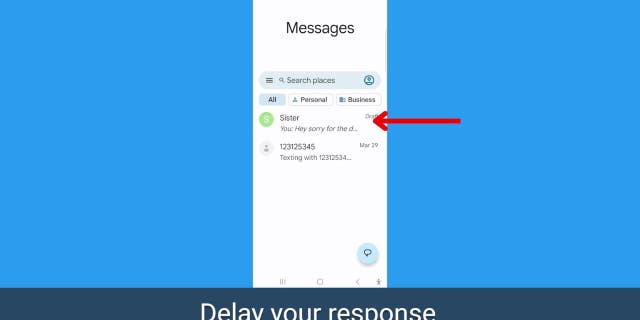 Type your text back but don't tap send immediately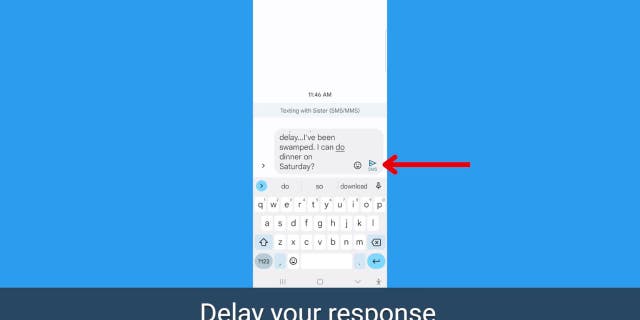 Hold down the send arrow, and a pop-up will let you schedule when you want to send the message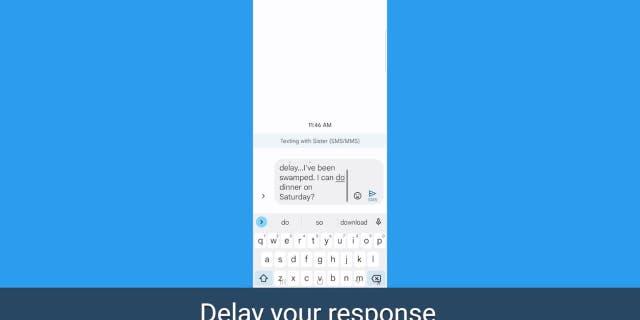 You can select later today, later tonight, tomorrow, or at any time on any date that you'd like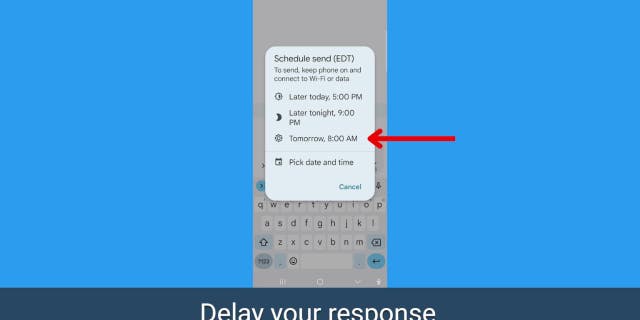 DID YOU ACCIDENTALLY DELETE THAT SENTIMENTAL TEXT MESSAGE?
Kurt's key takeaways
It's possible to become overwhelmed by your commitments, including work, family, and other personal responsibilities, which can lead you to prioritize other tasks ahead of answering text messages. While these tips are super handy, you should always try communicating with your loved ones to let them know why you're not getting back to them immediately.
Have you ever used one of these tricks or others to ignore a text from someone?  Do you get annoyed that it seems like people only want to text these days and not pick up the phone and call? Let us know by writing us at Cyberguy.com/Contact 
CLICK HERE TO GET THE FOX NEWS APP
For more of my tips, subscribe to my free CyberGuy Report Newsletter by heading to Cyberguy.com/Newsletter 
Copyright 2023 CyberGuy.com.  All rights reserved.