Iceberg larger than London breaks off Antarctica ice shelf
A new iceberg that was larger than the size of Greater London has broken off of Antarctica's Brunt Ice Shelf. 
Satellite images captured the split, which occurred on Jan 22, near the British Antarctic Survey's (BAS) Halley Research station. 
According to scientists, cracks had been developing over the last few years across the entire, nearly 500-foot-thick ice shelf. 
The iceberg eventually separated when the crack known as Chasm-1 fully extended, the BAS said in a release.
MASSIVE WAVES BOMBARD DRAKE PASSAGE CRUISE SHIPS IN VIRAL VIDEOS. WHAT TO KNOW ABOUT ANTARCTICA CRUISES
This marks the second major calving from this area in the last two years.
BAS glaciologists say that the area of the ice shelf where the research station is located currently remains unaffected by the recent events.  
Satellite monitoring first revealed signs of a change in Chasm-1 in 2012.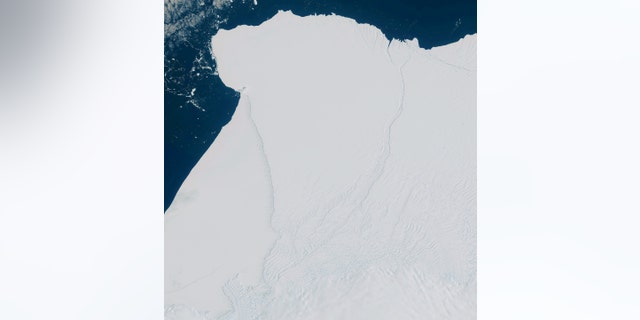 COFFE'S 'CONTRIBUTION TO CLIMATE CHANGE' IS JUST THE 'TIP OF THE ICEBERG,' STUDY SAYS
The new iceberg, the release noted, is likely to follow the path of A74 – which departed in early 2021 – and will be given a name by the U.S. National Ice Center. 
Reuters reported that the name would be A81.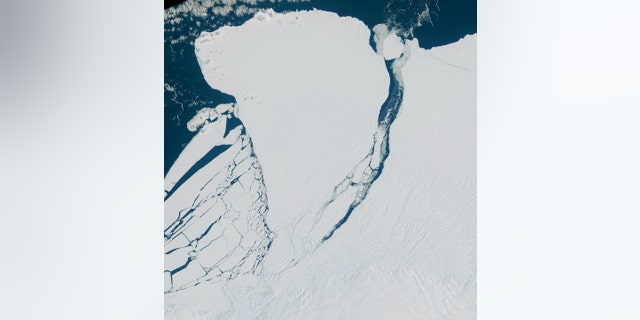 The changes in the Brunt Ice Shelf are a natural process, and the BAS said that there is no connection to the rapid calving events seen on the Larsen C Ice Shelf, as well as no evidence that climate change has played a significant role – although climate change has been blamed for other collapses in other parts of the Antarctic.
CLICK HERE TO GET THE FOX NEWS APP
"This calving event has been expected and is part of the natural behavior of the Brunt Ice Shelf. It is not linked to climate change," professor Dominic Hodgson, BAS glaciologist said in a statement. "Our science and operational teams continue to monitor the ice shelf in real-time to ensure it is safe, and to maintain the delivery of the science we undertake at Halley."
Reuters contributed to this report.