Illinois reports first measles case since 2019: 'One of the most contagious diseases known'
The Illinois Department of Public Health (IDPH) recently reported its first case of measles since 2019. 
This comes on the heels of a Centers for Disease Control and Prevention (CDC) warning for the public to get fully vaccinated against measles before traveling internationally this summer.
On Oct. 10, the Cook County Department of Public Health (CCDPH) reported a suspected case of measles for an unvaccinated patient who had international exposure.
MEASLES PROTECTION IS PARAMOUNT BEFORE TRAVELING OUTSIDE OF THE US, SAYS CDC
The public health departments are working together to identify potential locations in the U.S. where people may have been exposed, according to the IDPH statement.
One of the first warning signs of measles is a red rash that starts on the face and moves downward on the body, as stated on the CDC website.
"Unfortunately, you can be infectious with measles before the rash appears, which in most cases means before diagnosis happens," Dr. Anthony Moody, professor of pediatrics and immunology at Duke University School of Medicine in Durham, North Carolina, told Fox News Digital. 
CDC ISSUES MEASLES ALERT AFTER CONFIRMED CASE AS ASBURY REVIVAL IN KENTUCKY
People are generally infectious in an eight-day window, he said — "up to four days before the rash appeared and then for four more days after the rash started."
Since the rash in the Illinois case likely started around Oct. 9, the period of time that the patient could spread the infection was between Oct. 5-13, the statement added.
Key measles symptoms
Measles is a highly contagious virus that can lead to serious complications, such as pneumonia or swelling in the brain known as encephalitis, according to the CDC.
Someone susceptible to measles can develop symptoms anywhere from seven to 21 days after exposure to someone with the disease, the public health statement said.
"The classic symptoms of measles are fever and rash accompanied by the 'three C's': cough, coryza and conjunctivitis," Moody said.
"That is, cough, runny nose and red eyes."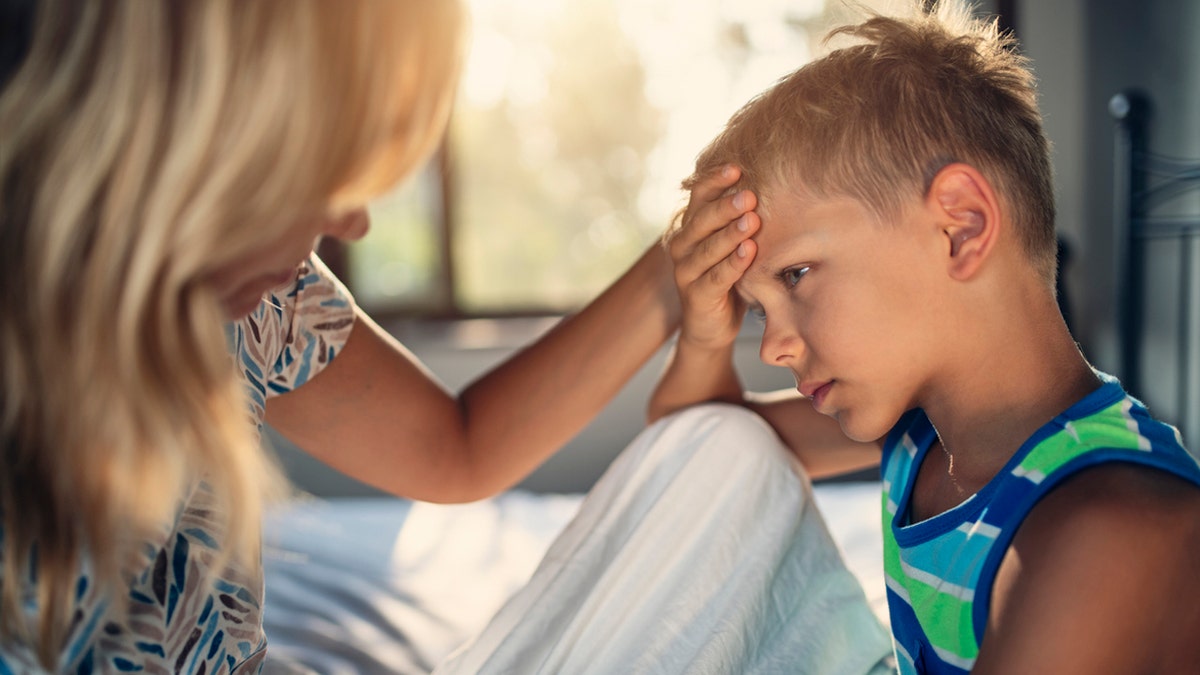 The fever is often 104 degrees Fahrenheit or higher, while a classic appearance of the rash is "flat red spots that merge together," Moody said.
"The rash starts on the head (around the ears) and then rapidly spreads to the face and the rest of the body," he told Fox News Digital.
The measles vaccine is often combined with two other vaccines, mumps and rubella, which is collectively known as the MMR vaccine. 
"Because there are lots of diseases that cause rash, and because few clinicians these days have seen active measles cases, the symptoms can be incorrectly diagnosed," the doctor added.
Anyone who thinks they have measles should contact their health care provider before going to the emergency room or clinic, said the IDPH, so that special infection control precautions can be initiated to protect patients and staff.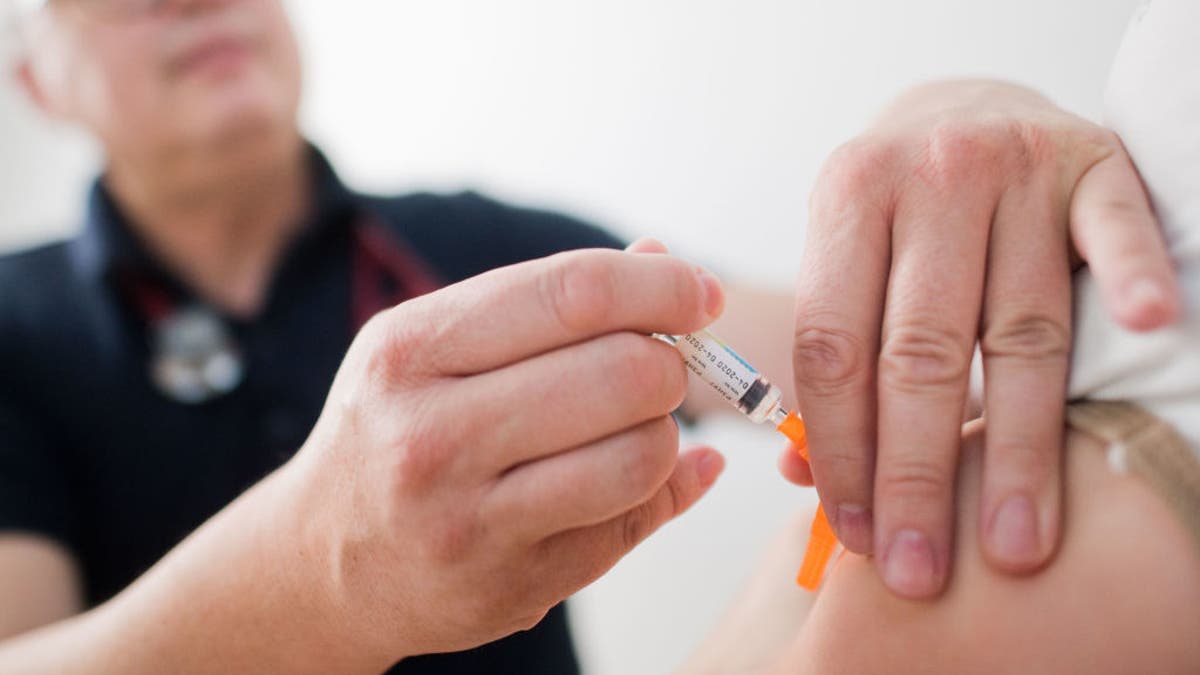 The disease was "eliminated" in the U.S. in 2000 based on an "absence of continuous disease transmission for greater than 12 months" — which means many practicing clinicians have never seen an active measles case, per the CDC.
What to know about the measles vaccine
Most children get the primary measles vaccine series, which consists of two vaccines given right after their first birthday and again around 4 to 6 years of age before they enter school, Moody explained.
The measles vaccine is often combined with two other vaccines, mumps and rubella, collectively known as the MMR vaccine. 
The MMR vaccine contains a live "attenuated" virus — which is a weak form of the actual measles virus, per the CDC.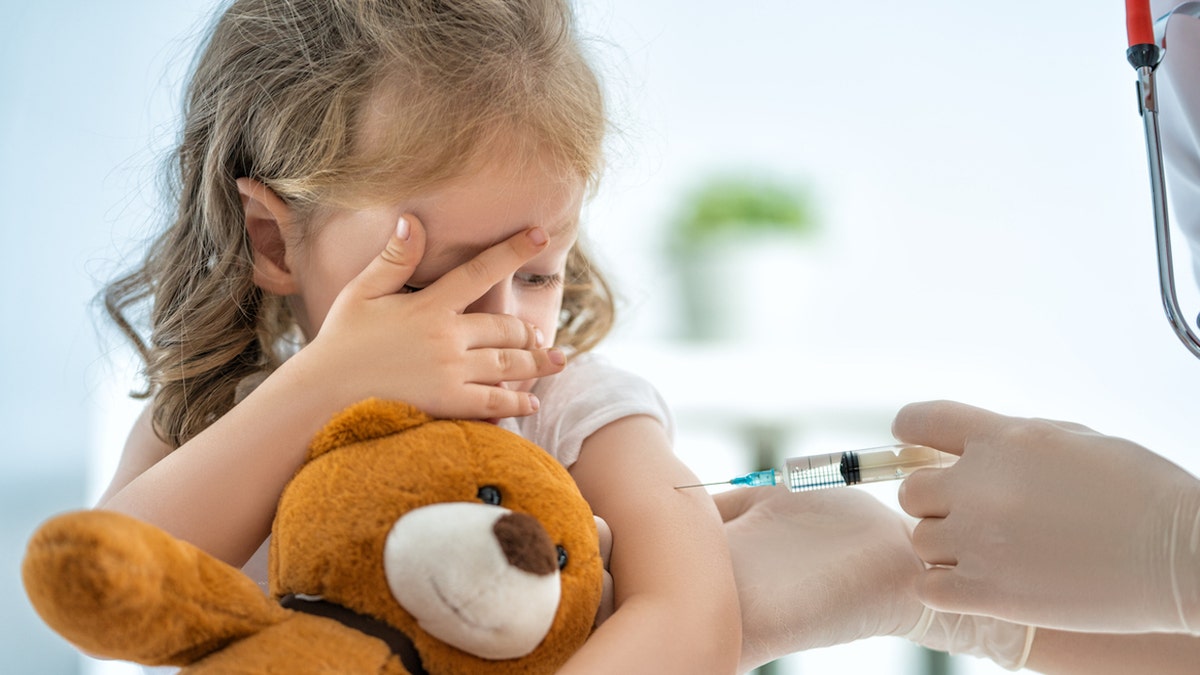 The vaccine works by causing a harmless infection.
People generally will have very few symptoms or none at all as their immune system kicks into gear to fight the infection caused by the virus, the CDC explained.
"One dose of MMR vaccine is 93% effective against measles, 78% effective against mumps and 97% effective against rubella," the CDC noted on its website. "Two doses of MMR vaccine are 97% effective against measles and 88% effective against mumps."
COVID-19, FLU AND RSV VACCINES ARE ALL AVAILABLE THIS FALL: SEE WHAT SOME DOCTORS RECOMMEND AND WHY
Some people, or roughly three out of 100, who get fully vaccinated against measles may still get the infection after being exposed to someone with the virus, according to the CDC.
It is recommended that children 1 year or older who are traveling outside the U.S. receive two doses of the MMR vaccine separated by at least 28 days, according to the agency's summer health alert.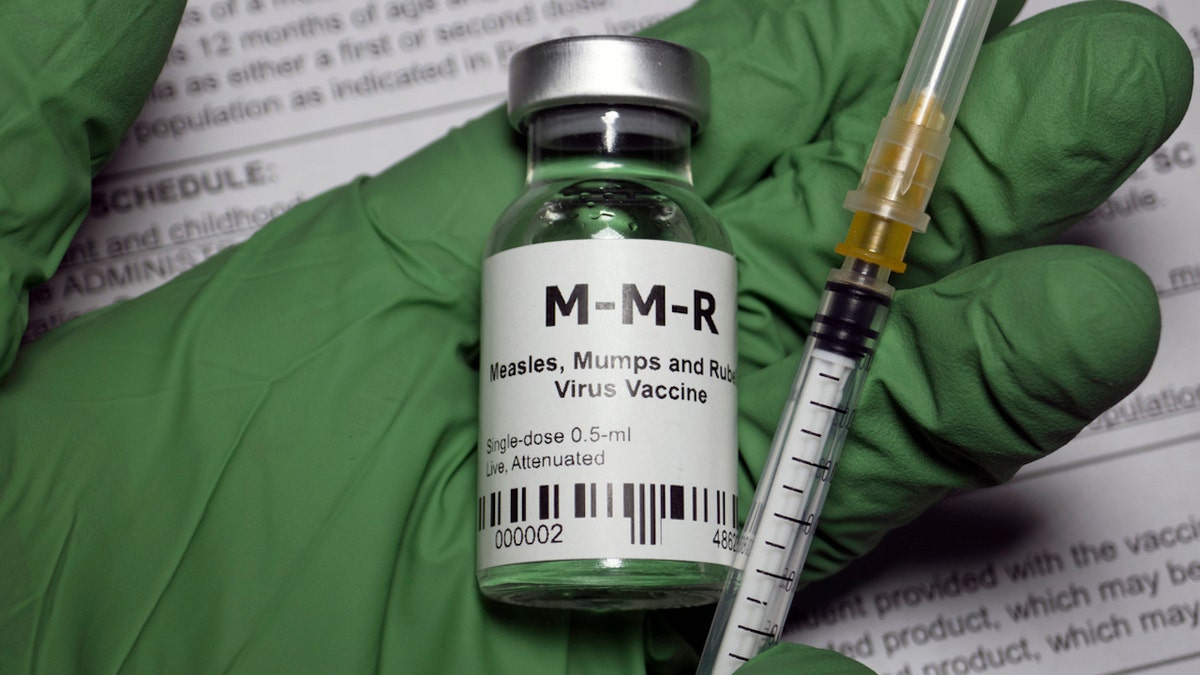 If people are unvaccinated, they should complete the MMR series at least two weeks prior to travel to ensure full immunity by the time they travel.
Transmission of measles
"Measles is one of the most contagious diseases known, rivaling the most aggressive SARS-CoV-2 variants," Moody said.
"The rule is, if you are in a room with someone who has contagious measles, and you are susceptible, you will get it."
The best way to prevent measles is to get vaccinated, Moody said.
"We know that 95% (or more) of people need to be vaccinated against measles to prevent outbreaks."
"Based on how contagious it is, we know that 95% (or more) of people need to be vaccinated against measles to prevent outbreaks."
CLICK HERE TO SIGN UP FOR OUR HEALTH NEWSLETTER
Moody credits the high levels of vaccine coverage starting in the 1960s for the fact that there have been very few cases per year for several decades.
Measles cases are rising, however, amid reduced vaccination rates in the population, Moody said.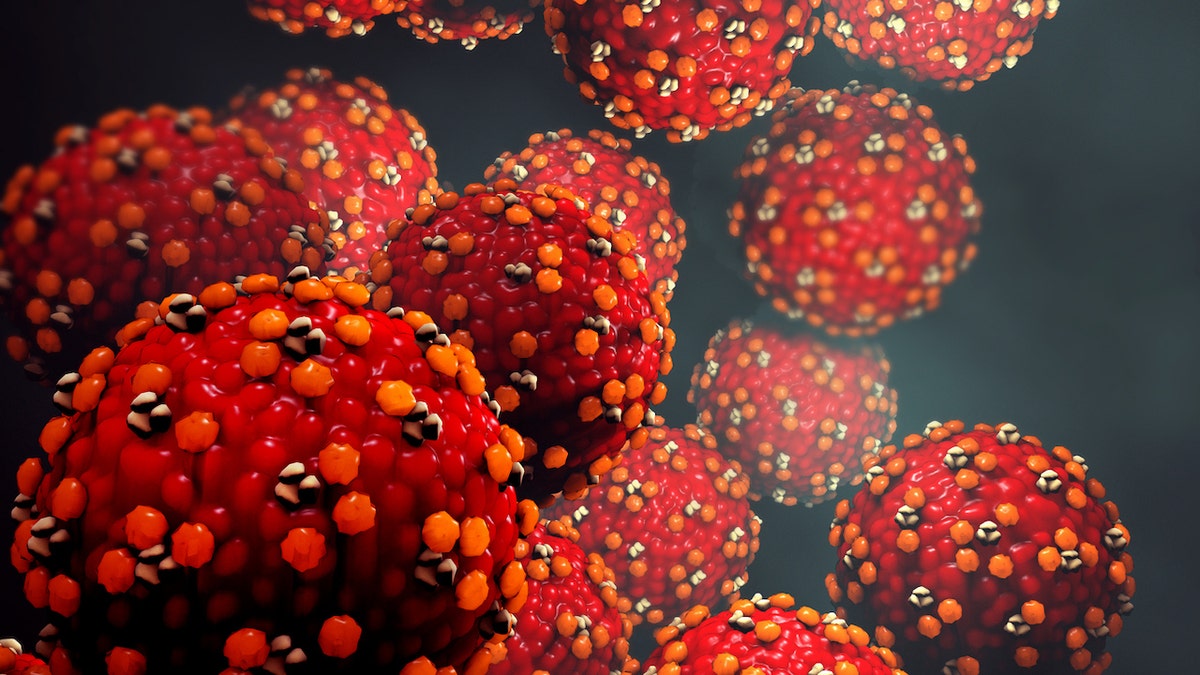 When kids miss their regular appointments where they would typically get their vaccinations, this eventually leads to a larger susceptible population, with pockets of people falling below the critical 95% coverage level, he added.
CLICK HERE TO GET THE FOX NEWS APP
"If people want to avoid getting sick, they need to get vaccinated," Moody said.
Amy McGorry contributed reporting. 
For more Health articles, visit www.foxnews.com/health.