The National Oceanic and Atmospheric Administration (NOAA) predicted a near-normal Atlantic hurricane season on Thursday. 
In its outlook, NOAA is forecasting a range of 12 to 17 total named storms. 
The 2023 Atlantic tropical cyclone names, as selected by the World Meteorological Organization, include Arlene, Bret, Cindy, Don, Emily, Franklin, Gert, Harold, Idalia, Jose, Katia, Lee, Margot, Nigel, Ophelia, Philippe, Rina, Sean, Tammy, Vince and Whitney.
Of those, five to nine could become hurricanes, and one to four of those could become major hurricanes. 
EMERGENCY SHELTERS IN GUAM BEGIN TO FILL AS RESIDENTS BRACE FOR TYPHOON MAWAR
The agency said it has a 70% confidence in these ranges.
Hurricane season officially begins on June 1 and runs through November 30.
The upcoming Atlantic hurricane season is expected to be less active than in recent years due to multiple factors, including some that suppress storm development and some that fuel it.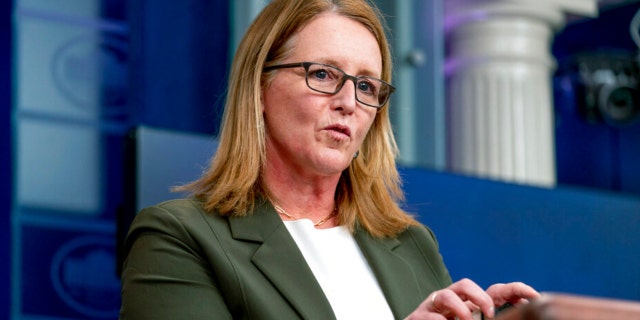 NORTH CAROLINA RESEARCHERS MAKE PREDICTIONS FOR 2023 HURRICANE SEASON
After three hurricane seasons with La Niña present, scientists predict a high potential for El Niño to develop this summer. That can suppress Atlantic hurricane activity. 
NOAA noted that El Niño's potential influence on storm development could be offset by favorable conditions local to the tropical Atlantic Basin. 
"As we saw with Hurricane Ian, it only takes one hurricane to cause widespread devastation and upend lives. So regardless of the number of storms predicted this season, it is critical that everyone understand their risk and heed the warnings of state and local officials. Whether you live on the coast or further inland, hurricanes can cause serious impacts to everybody in their path," FEMA Administrator Deanne Criswell said in a statement. 
CLICK HERE TO GET THE FOX NEWS APP 
She stressed that now is the time to prepare. 
NOAA said it would implement upgrades and improvements over the summer, including expanding the capacity of its operational supercomputing system by 20% and new small aircraft drone systems.