Pregnant women struggle to find care in 'maternity deserts,' new study finds: 'We need more support'
For more than five million women in the U.S., getting maternity care is difficult or impossible.
More than one-third (36%) of U.S. counties are considered "maternity care deserts," which means they do not have any obstetric providers or birth centers.
In just one year, the number of birthing hospitals has decreased by 4%. Since 2018, a total of 301 birthing units have closed.
These are some of the key findings from the March of Dimes' latest report, "Where You Live Matters: Maternity Care Deserts and the Crisis of Access and Equity," which explores the state of maternity care throughout all 50 states, Washington, D.C., and Puerto Rico.
SISTERS IN SYNC: 4 ARE PREGNANT AT THE SAME TIME WITH THEIR BABIES, IN 'COMPLETE SHOCK'
A nonprofit organization based in Arlington County, Virginia, the ​​March of Dimes aims to improve the health of mothers and babies. 
This is the sixth iteration of the maternity report, but it's the first one to break down the numbers by state and county.
"In the report, we're looking at every aspect of these maternity care deserts, from miles being driven to chronic conditions, as well as socioeconomic and racial backgrounds," explained Dr. Elizabeth Cherot, the newly appointed CEO of March of Dimes in New York City, in an interview with Fox News Digital.
As more units and providers are closing, the number of maternity deserts is on the rise, putting women and babies at risk, warned Cherot, who was an OB/GYN for 30 years.
Patients "tell me they drove over an hour to get to the hospital they were transferred from — and now they are getting care six to eight hours away from home," said one OB/GYN. 
Dr. Suzy Lipinski, a board-certified OB/GYN at Pediatrix Medical Group in Denver, Colorado, has seen firsthand the impact of what she calls a "maldistribution of care."
Where Lipinski practices in Denver, there are six to seven hospitals that offer obstetric care and high-risk specialty care within 30 minutes between each facility — but some are receiving patients who are transported from the rest of Colorado and surrounding states.
AI BABIES: NEW TECHNOLOGY IS HELPING FERTILITY DOCS CHOOSE THE BEST EMBRYOS FOR IVF
"In the entire state of Wyoming, there is not a hospital with a dedicated high-risk OB team or neonatal intensive care unit to take care of preterm infants," Lipinski said. 
"The high-risk patients are transferred, often by helicopter or plane, to Denver and Salt Lake City."
She added, "As I meet these patients, they tell me they drove over an hour to get to the hospital they were transferred from — and now they are getting care six to eight hours away from home, without family support and potentially without the ability to keep their job."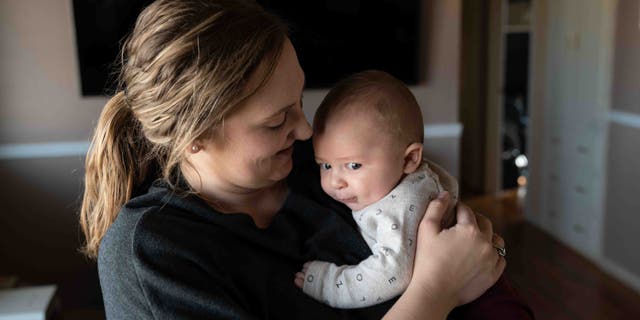 In Colorado, many of the mountain towns do not have maternity units, so patients must travel 60 to 100 miles over mountain passes — which may close during snowstorms — to get to the closest hospital, Lipinski said.
Before coming to Denver, she trained and then practiced for 10 years in Iowa, where about 70% of rural obstetrics units have closed since the late 1990s. 
Many of her patients drove 100 miles to get specialty care — or were brought in by ambulance after delivering their babies in their cars while trying to get to the hospital.
Limited options for pregnant women
A pregnant woman who lives in a maternity desert will have to drive to the next county that has available care. For the lucky ones, that might mean crossing a nearby county line — but for others, it could require hours of driving, which could be dangerous during active labor or a medical emergency.
AI TOOL HELPS DOCTORS MAKE SENSE OF CHAOTIC PATIENT DATA AND IDENTIFY DISEASES: 'MORE MEANINGFUL' INTERACTION
"Women will do anything they can to overcome these barriers," Lipinski said. "I cannot begin to name all the ways they struggle to get the care they need."
Some women choose to limit the care they get, perhaps only attending half of the recommended prenatal visits, for example. 
"Women who don't get prenatal care are three times more likely to have a worse outcome."
Others might choose to live with a family member who is closer to a maternity care provider, so they know they can get to the hospital in time, Lipinski said. 
"Some will seek out community midwives who aren't licensed and do not have consistent training," she said. "Or they might go to their closest ER when they think something is wrong, but never have consistent care from a regular provider."
MATERNAL DEATH RATE IS ON THE RISE IN THE US, THE CDC REPORTS
More dangerous still, some women are bypassing prenatal care. 
"Women who don't get prenatal care are three times more likely to have a worse outcome," Cherot said.
Some women go into labor while trying to reach a hospital.
"It's not uncommon for me to get a call that the mom just delivered at the gas station, and then I just wait for them at the emergency department," Dr. Kristy Acosta, a family medicine/OB provider at Brownfield Regional Medical Center in Texas, told March of Dimes.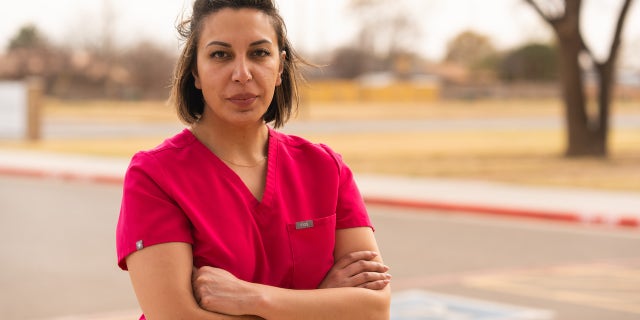 Kali Bautista, who lives in Terry County, Texas, gave birth while living in a maternity desert in Texas. Her hometown is 30 to 45 minutes away from the city of Lubbock.
"One of my biggest fears and concerns was what if I deliver on the way there, and not knowing what to do," she told March of Dimes. 
"Living in rural areas, there's a lack of resources in general. There's a lot of poverty here."
Reasons behind maternity deserts
The states with the highest rates of maternity care deserts include North Dakota, South Dakota, Alaska, Oklahoma and Nebraska, which are all states with more rural populations, according to the March of Dimes report.
In North Dakota, 71.3% of rural residents live at least 30 minutes from a maternity care hospital, with an average distance away of 54.7 miles, Cherot said.
In terms of quality of care, New Mexico has the highest rate of inadequate prenatal care — closely followed by Hawaii.
"We are not prioritizing families and that first year of life and all the support that moms need."
There is a racial and socioeconomic component as well, Cherot said, with Black and Native American women experiencing the worst outcomes and the highest rate of inadequate prenatal care.
CHEMICALS IN WATER AND HOUSEHOLD OBJECTS COULD REDUCE CHANCES OF PREGNANCY, LIVE BIRTHS: NEW STUDY
Many factors contribute to the closure of a hospital or maternity unit, with staffing-related struggles topping the list.
Obstetricians have been shown to have one of the highest burnout rates in health care, according to the March of Dimes press release — which makes it harder to attract and keep staff.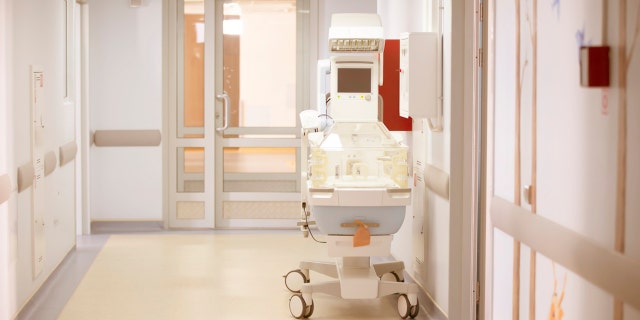 "We need more trained obstetricians," Lipinski said. "There is a shortage in the U.S., and as many [doctors] are in their 50s and 60s, there will be a large wave of retirements in the coming years, and there are not enough new OBs coming out of training to replace them."
Midwives can provide support, she noted — but they don't perform any of the surgical procedures, such as Cesarean sections, operative vaginal deliveries, cervical cerclage (stitches to prevent a preterm birth), turning a breech baby or any of the procedural elements of obstetrics care.
Low birth volumes, rising costs and lack of financial reimbursement also contribute to the problem, per the March of Dimes report.
BREASTFEEDING BAN: GEORGIA MOTHER IS TOLD SHE CAN'T NURSE HER BABY AT WATERPARK, SPARKING DEBATE
More than half of the births in maternity care deserts are reimbursed by Medicaid, according to the American Hospital Association. 
This means the hospitals have lower reimbursement rates, which can cause them to actually lose money by providing obstetrics care.
"If there was one clear solution, we would have done it already."
"It all goes back to economics," Cherot said. "We're not prioritizing moms and babies, even though they're the entry point for all of health care."
She added, "We are not prioritizing families and that first year of life and all the support that moms need. 
Complex problems require complex solutions
The complicated issue of maternity deserts requires a "multi-layered approach," Cherot said. "If there was one clear solution, we would have done it already."
The March of Dimes has several programs in place that aim to improve the availability and quality of maternity care.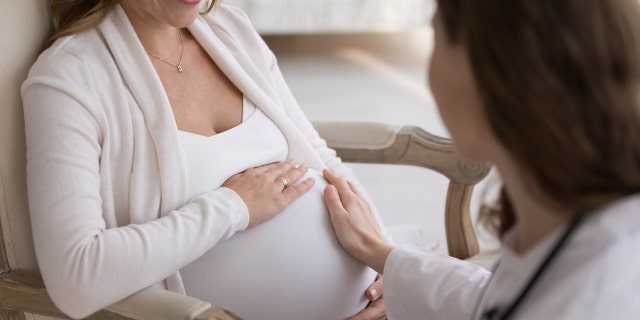 These include working to expand postpartum care in the Medicaid space, bringing mobile care units into high-risk areas to provide prenatal visits and offering a range of support mechanisms for families, Cherot said.
CLICK HERE TO SIGN UP FOR OUR HEALTH NEWSLETTER
Additionally, the March of Dimes is helping to find, train and provide doulas — trained childbirth professionals who help patients during and after delivery.
The organization is also funding Prematurity Research Centers (PRCs) to assist with the care of premature babies. 
Through its Innovation Fund, the March of Dimes also invests in early-stage companies that aim to overcome maternal and infant health challenges.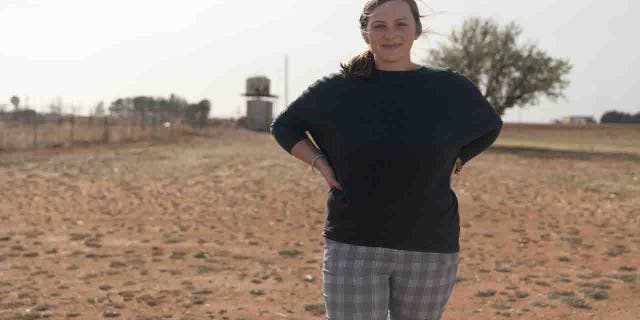 "We need more support for rural hospitals in maternity care deserts to reopen units to provide care," Lipinski said. 
"This requires systems that are designed to provide these hospitals with support. To provide care, they may need to partner with specialty doctors who will either come do satellite clinics or arrange transport to the higher levels of care."
CLICK HERE TO GET THE FOX NEWS APP
Added Cherot, "Every baby deserves the healthiest start to life, and every family should expect equitable, available, quality maternal care."
She added, "These new reports show that the system is failing families today, but it paints a clear picture of the unique challenges facing mothers and babies at the local level — the first step in our work to put solutions in place and build a better future for all families."