Singing with others for health and wellness: It can 'renew the spirit and adjust the mindset'
A growing body of research indicates that music can be a form of therapy — especially singing with others — to improve your mental health.
But it's OK if you are not the next "American Idol."
Music therapy addresses symptoms across a wide range of illnesses, including chronic pain, anxiety disorders, cancer and lung diseases like asthma, COPD and COVID-19, said Joanne V. Loewy, director of The Louis Armstrong Center for Music and Medicine at Mount Sinai in New York City. 
IV THERAPY CRAZE HAS AMERICANS PUMPING VITAMINS INTO THEIR VEINS: RESULTS ARE 'PRETTY DRAMATIC' 
It also benefits the pediatric population and the very young in neonatal care.
"Singing, in particular, is integrated to enhance well-being in children and teens facing fragility and/or depression," Loewy also Fox News Digital in an email.
Tenovus Cancer Care, a leading charity in England that provides support to those affected by cancer, started "Sing with Us" choirs as a fun way to unite people to reduce anxiety, make new friends and lift spirits.
The idea sprouted from a resoundingly positive response from a team-building exercise that organized a staff choir. 
The group decided to set up a singing choir for those fighting cancer; it would be a research study to evaluate the benefits of singing. After receiving positive results in the study, they applied for funding to create more choirs in 2011.
Research explored how singing in a choir can improve well-being over time. 
There are now choirs across the country, including a virtual one — people can join from around the world, per its website.
EXERCISE OF ANY AMOUNT COULD HELP INCREASE PAIN TOLERANCE, NEW STUDY FINDS
They sing a wide range of contemporary music, including hit songs from iconic musicians like Queen, Elvis, Rihanna, The Beach Boys and Adele, the website added.
Singing improves quality of life
Early research discovered that singing in choirs increased quality of life and reduced depression and anxiety.
Later research explored how singing in a choir can improve well-being over time, starting in 2016.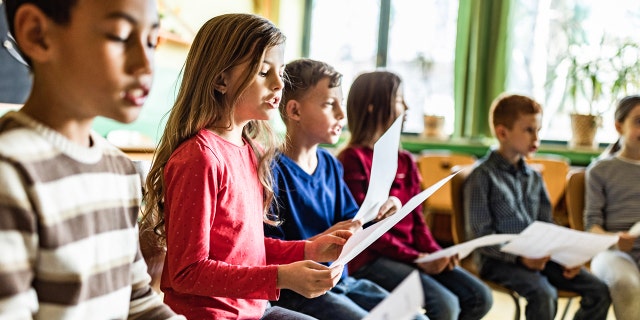 Researchers compared two choir groups in London to a non-singing group across a period of 24 weeks.
The researchers found the singers who were caring for people with cancer had significant reductions in their levels of anxiety — especially when compared with the non-singing group. 
They also found that singing really aided those who had low levels of well-being at the start of the study — a group the researchers thought needed the most help.
"I've headed home feeling rejuvenated, strengthened and empowered to face life."
People who were grieving over the recent loss of a loved one also had more consistent levels of mental health compared to those who were not singing.
The non-singing group had increased levels of depression and more fluctuating levels of wellbeing throughout the course of the study.
Singing is empowering
"Many times, I've shown up for a rehearsal, physically and emotionally drained, stressed and overwhelmed," a member of The Tabernacle Choir at Temple Square in Salt Lake City, Utah, told Fox News Digital. 
"Then, 2½ hours later I've headed home feeling rejuvenated, strengthened and empowered to face life."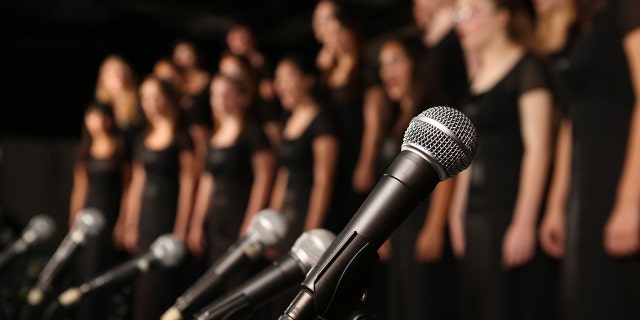 The Grammy Award-winning and Emmy-winning Tabernacle Choir is known around the world for its unique sound, including its many memorable performances such as the opening ceremony of the 2002 Olympic Winter Games that billions watched globally.
"Just being with a large group of people who share my beliefs and motivations fortifies me — then taking it a step further and working together to create beautiful music as literal instruments renews my spirit and adjusts my mindset," the member also said. 
LIFE-CHANGING COLD THERAPY HELPS PENNSYLVANIA MOM WITH AWFUL BACK PAIN: 'COULD PICK UP MY DAUGHTER' AGAIN
Earlier this year, the U.S. surgeon general reminded people that seeking healthy relationships for "a source of healing and well-being" can help combat the ongoing epidemic of loneliness in this country.
'Untapped resource'
While music brings people together, it is also a form of therapy.
"Music is a largely untapped resource, which can have powerful, positive effects on struggling patients," Dr. Martin Rubin told Fox News Digital.
He's the course director of a popular wellness elective for medical students in Elk Grove, California, which includes the appearance of special guest lecturers who share their unique perspective on what they do outside of medicine to stay healthy.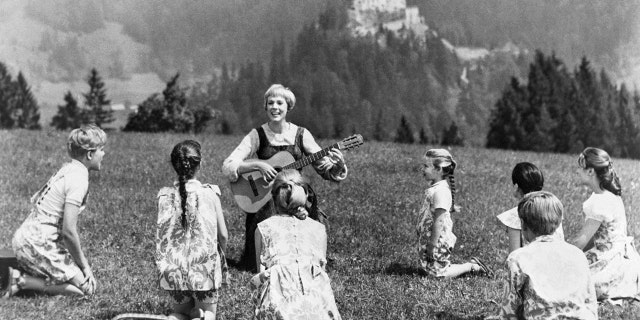 One of those experts is Dr. Schery Mitchell, a retired pediatrician who finds happiness now with playing music; she is also based in Elk Grove.
"It's fascinating to think that when you listen to music, one side of the brain is activated — but when you play an instrument or sing, the whole brain lights up," she said. 
CLICK HERE TO SIGN UP FOR OUR HEALTH NEWSLETTER
It was previously thought that music was processed only in the "right" part of our brain along with other creative processes such as art — but recent research has shown that music can be distributed throughout the brain.
Mitchell inspires students to appreciate the power of music with a famous quote from Plato.
CLICK HERE TO GET THE FOX NEWS APP
"Music is a moral law," the ancient Greek philosopher said. "It gives soul to the universe, wings to the mind, flight to the imagination, and charm and gaiety to life and to everything," he continued.
"It is the essence of order, and leads to all that is good and just and beautiful."