Sleep easy: 6 ways to adjust your bedroom so you get a good night's rest
More than 35% of Americans get less than seven hours of sleep per night, according to data from the Centers for Disease Control and Prevention (CDC).
Although there are many factors that can impact sleep quality, experts say there are specific steps that people can take to help ensure a restful slumber — which is extremely important for maintaining good health.
Fox News Digital spoke to two experts to identify the following six ways that a person's bedroom could be sabotaging their sleep — and what people should do instead.
WWII-ERA MILITARY SLEEP METHOD COULD HELP INSOMNIACS NOD OFF QUICKLY, SOME CLAIM: 'PEACE AND CALM'
Here's what to know.
1. Cool down a hot room
A person who is having trouble falling or staying asleep should try to lower the thermostat in the room or home, Dr. Shelby Harris, director of sleep health for the website Sleepopolis and a licensed clinical psychologist at Albert Einstein College of Medicine in New York, told Fox News Digital.  
When the room is too warm, it can be difficult to fall or stay asleep, she said.
The optimal temperature to ensure the most restful night's sleep is "between 60 and 69 degrees Fahrenheit," Harris noted.
2. Declutter a busy bedroom
"Your bedroom, more than any room in your house, should be clean, cozy and relaxing to look at," Alex Dimitriu, M.D., founder of Menlo Park Psychiatry & Sleep Medicine in California, told Fox News Digital. 
"Ideally, your bedroom should be on par with some of the best hotel rooms you've stayed in," he also said.
"You do sleep there almost every night, so make it special."
CARE ABOUT YOUR HEART? TRY GETTING BETTER SLEEP, NEW STUDY SUGGESTS
Clutter in a bedroom can cause stress — which can negatively impact sleep, said Dimitriu.
"The next time you're in a great hotel room where you slept well, take notes and pictures," he suggested.
3. Put your phone away
Both Harris and Dimitriu cited the presence of technology in bedrooms as a reason that people might have trouble falling asleep.
"It's a good idea to have a designated spot, out of sight, to put your devices while you sleep," said Harris.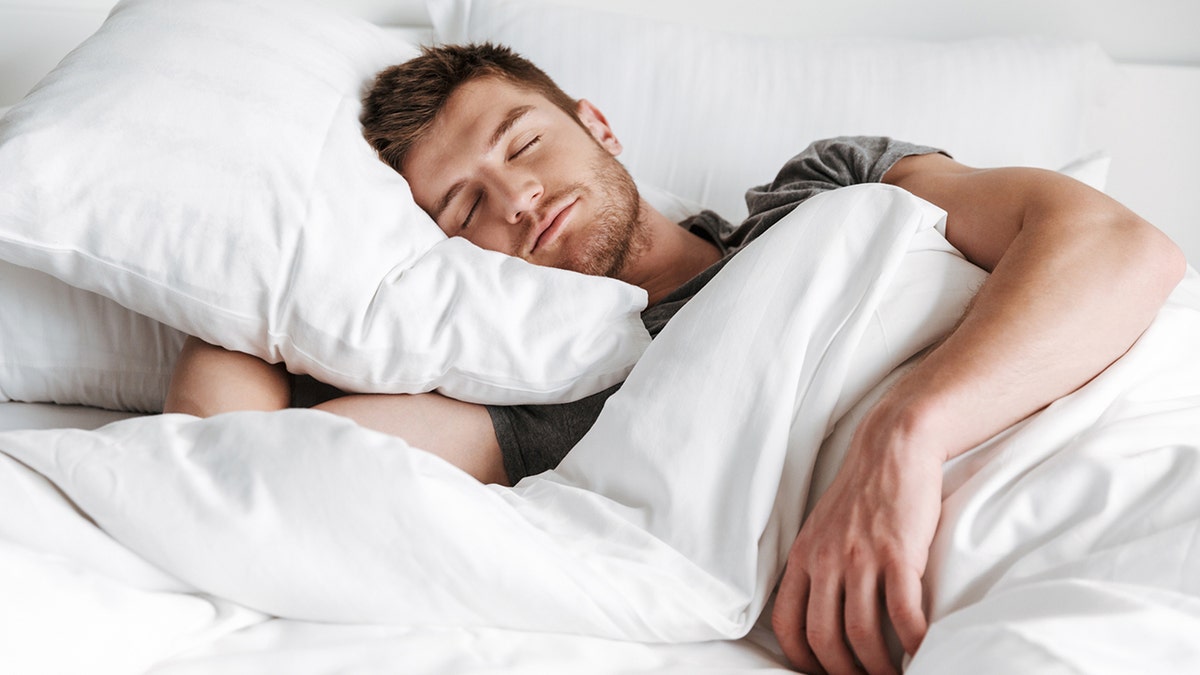 Dimitriu concurred, saying that cell phones are "just too exciting, bright and sometimes associated with work." 
He said, "This is the opposite of sleep … It's like sleeping next to a slot machine." 
4. Keep the bedroom a place for relaxation
With the rise of remote work, many people have set up desks in their bedrooms, which could be negatively impacting their sleep, said Dimitriu.
Having your phone in the bedroom at night is "like sleeping next to a slot machine," one expert said.
A person should "associate the bedroom with relaxation and rest," he told Fox News Digital. 
"That means no work in the bedroom and no stress — and that includes stress from not being able to fall asleep."
SLEEP DEPRIVATION MAY MAKE YOU MORE SELFISH, NEW STUDY REVEALS
Reading printed books, however, is "the most ideal way to lull yourself to sleep," Dimitriu said.
"A dark mode (e-reader) is second-best," he said. "But, ideally, neither device lets you swipe over into news, social media or emails — it's just a book." 
5. Make the lighting more conducive to sleep
"If your bedroom windows allow external light, such as streetlights, into your room, it's important to have curtains or blinds to block out this light and avoid sleep disruptions," said Harris.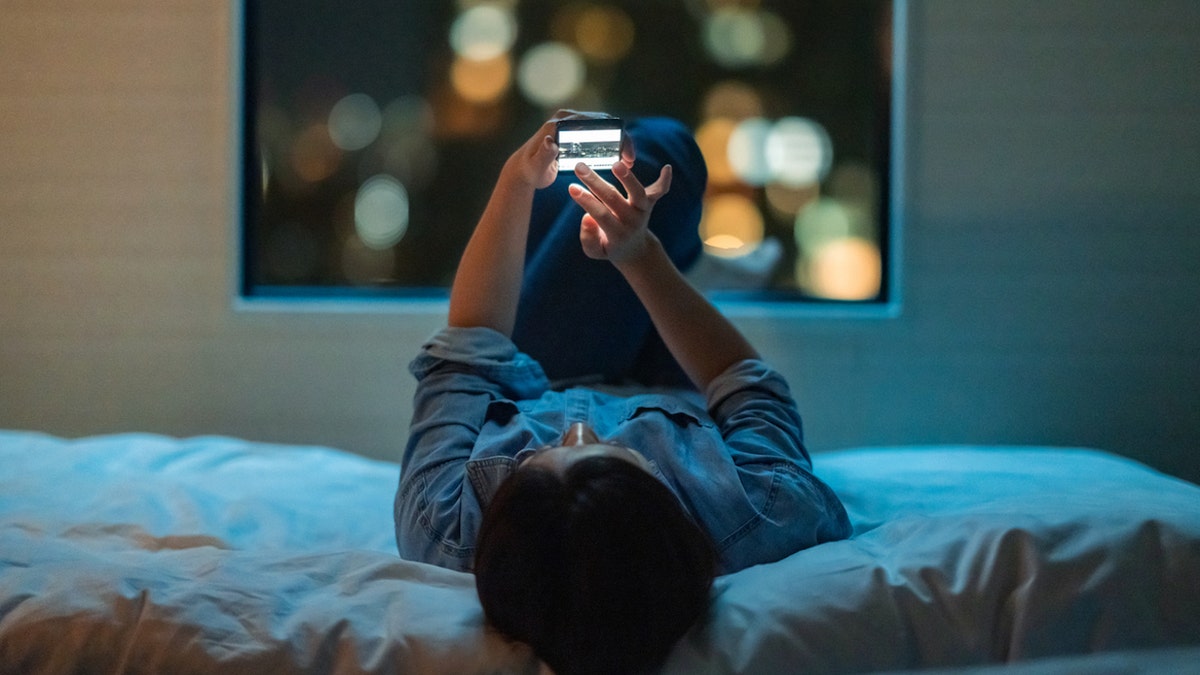 Another culprit of disrupted sleep could be right under a person's nose. 
Cell phones, computers, tablets and even some high-efficiency LED bulbs emit what is called "blue light." 
This type of light can interfere with a person's ability to sleep and get a good night's rest, said Harris. 
IRREGULAR SLEEP COULD PUT YOU IN THE DANGER ZONE FOR HEART DISEASE, SAYS STUDY
Instead, a person should seek out "orange/sunset-colored" lights ahead of bedtime, Dimitriu recommended. 
He also emphasized the importance of keeping the lights dim around bedtime.
6. Replace a worn or uncomfortable mattress
The average lifespan of a mattress is between seven and 10 years.
CLICK HERE TO SIGN UP FOR OUR LIFESTYLE NEWSLETTER
An old, uncomfortable or unsupportive mattress can have a detrimental impact on sleep, experts agreed.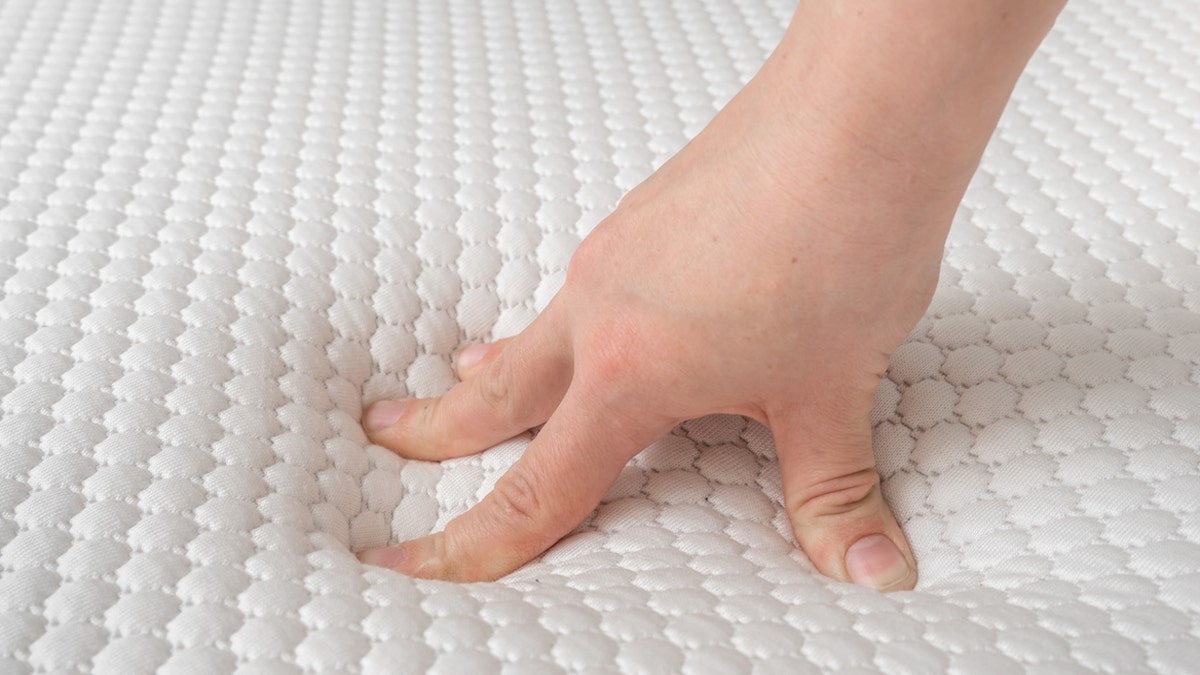 Sleeping on a mattress that is too firm, for example, can increase the risk of poor sleep by 78%, according to a 2022 Gallup poll.
CLICK HERE TO GET THE FOX NEWS APP
A mattress that squeaks, shows signs of extensive wear or tear, or results in aches and pains after sleeping likely needs to be replaced, as stated on the Sleep Doctor website.
For more Health articles, visit www.foxnews.com/health.