Top plastic surgeries: These were the most in-demand procedures in 2022
Demand for plastic surgery is on the rise, with several procedures emerging as the most popular.
The American Society of Plastic Surgeons (ASPS), the Illinois-based plastic surgery organization that represents 92% of all board-certified plastic surgeons in the country, has released its list of the most sought-after cosmetic and reconstructive procedures in 2022. 
Roughly 26.2 million surgical and minimally invasive cosmetic and reconstructive procedures were performed in the U.S. last year, according to a news release provided to Fox News Digital.
ASK A DOC: 'WHAT SHOULD I KNOW BEFORE GETTING A BREAST LIFT?'
Cosmetic procedures in particular have increased by 19% since 2019.
"I am always fascinated to see the yearly trends in plastic surgery," New Jersey-based ASPS President Dr. Gregory A. Greco told Fox News Digital. 
"As plastic and aesthetic surgeons, our practices experience the trends in real time. I think many plastic surgeons use these statistics to benchmark their practices with the national data."
Females have always accounted for over 90% of plastic surgery procedures, Greco said, although that has been slowly changing over the years.
ARE YOU AWARE OF THE DANGERS OF LIP INJECTIONS?
"As plastic surgery has become more socially acceptable, male celebrities have shared their experience with surgery and helped create a comfort zone around male plastic surgery," he said.
Top 5 cosmetic surgeries overall 
Of the almost 1.5 million cosmetic surgical procedures performed in 2022, the top five were these: 
Liposuction (325,669 procedures, up 23% from 2019)
Breast augmentation (298,568 procedures, up 4% from 2019)
Tummy tuck (161,948 procedures, up 37% from 2019)
Breast lift (143,364 procedures, up 30% from 2019)
Eyelid surgery (115,261 procedures, up 13% from 2019)
Breast reduction procedures have also surged 54% since 2019.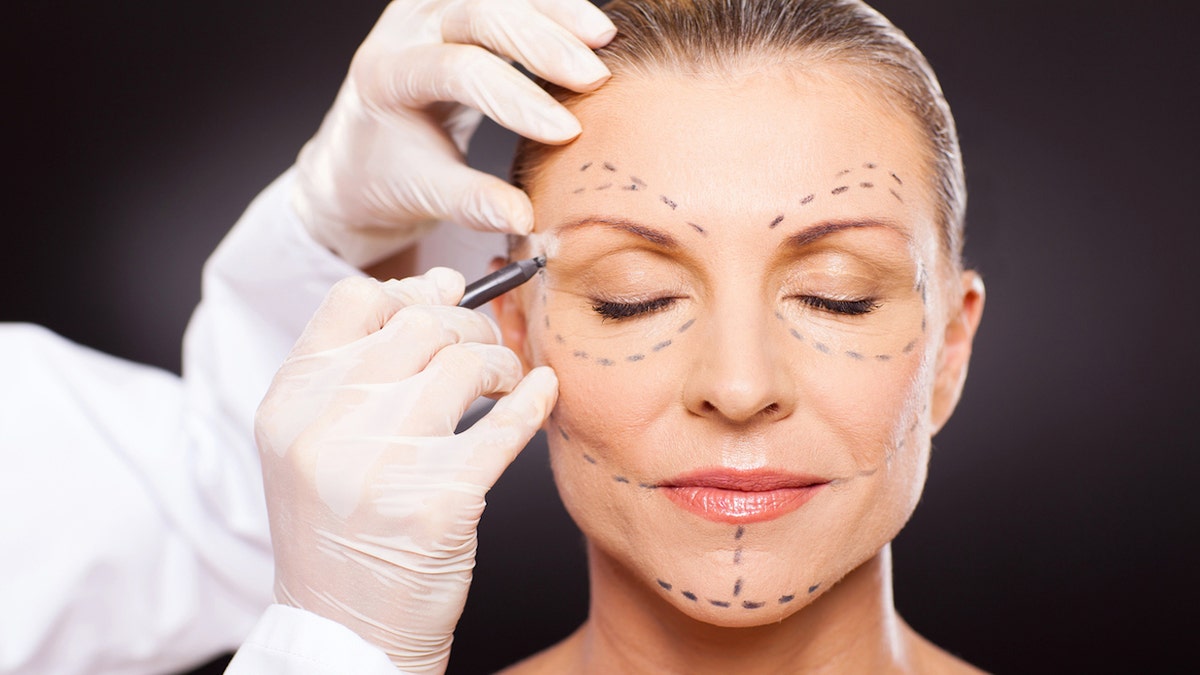 "Overall, breast augmentation is declining as a surgical procedure," Dr. Brian Reagan of CosmetiCare in Newport Beach told Fox News Digital. 
"This is due to a more natural, smaller-chested look being more popularized," he went on. "We often see these trends change throughout the years."
Top 5 minimally invasive cosmetic procedures
Of the almost 23.7 million cosmetic minimally invasive procedures performed in 2022, the top five were these: 
Neuromodulator injection (i.e., Botox) (8,736,591 procedures, up 73% from 2019)
Hyaluronic acid fillers (4,883,419 procedures, up 70% from 2019)
Skin resurfacing (3,322,292 procedures)*
Skin treatment, combination lasers (2,915,199 procedures)*
Lip augmentation with injectables (1,378,631 procedures)*
(*This was not tracked in 2019.)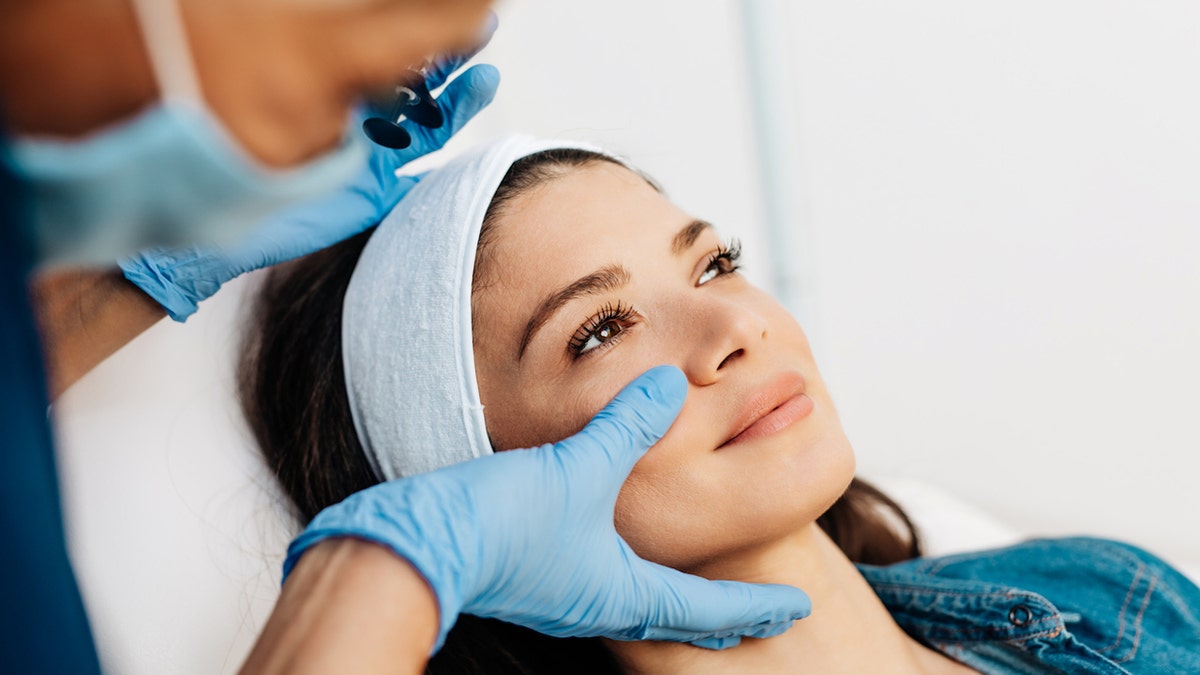 Top 5 reconstructive procedures
Of the almost 1.02 million reconstructive procedures performed in 2022, the top five were these: 
Tumor removal (344,697 procedures, down 2% from 2019)
Hand surgery (204,412 procedures, about the same as 2019)
Breast reconstruction (151,641 procedures, up 12% from 2019)
Maxillofacial (lower face) (52,488 procedures, down 29% from 2019)
Scar revision (50,930 procedures, down 9% from 2019)
For 2022, the Society used data from its 11,000 member surgeons and from two affiliated companies, CosmetAssure and PatientNow.
Overall trends
ASPS has seen "significant growth" in the number of procedures performed since the COVID-19 pandemic, according to the news release.
BBL NOT ALWAYS A-OK: WHY THE BRAZILIAN BUTT LIFT IS ONE OF THE DEADLIEST PLASTIC SURGERIES EVER
"Patients are no longer putting off the procedures they have been considering, which may be attributed to more time spent working from home and the flexibility that hybrid work schedules offer patients for recovery," the ASPS stated.
The face and neck were a primary focus in procedures performed in 2022, the report noted.
"Patients often enhance their appearance beginning with the features that they first see in the mirror: the face and the neck," said the ASPS.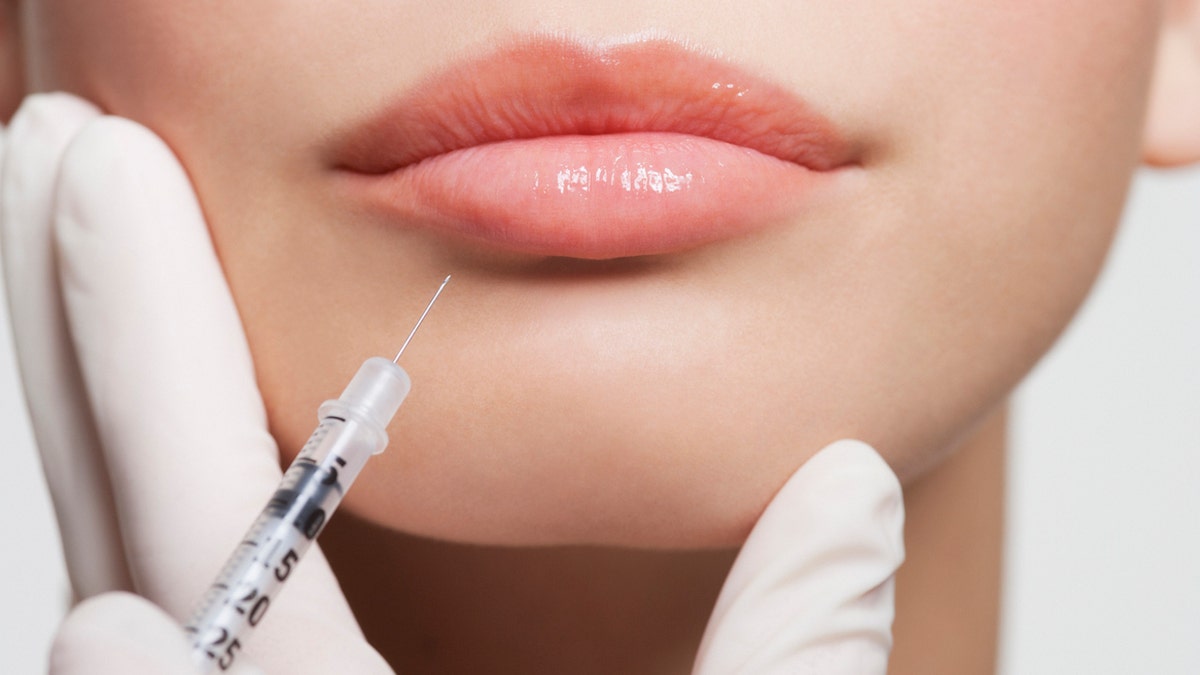 This was likely an extension of trends and behavior that emerged during COVID, the ASPS stated.
"Masks made eyes the main focal point of the face for almost a year, which likely contributed to a surge in the number of eyelid surgeries, making it the fourth most popular cosmetic surgery procedure in 2022," the release said. 
"The past year also saw an 8% rise in facelift procedures and a 150% increase in cheek implants."
"Masks made eyes the main focal point of the face for almost a year, which likely contributed to a surge in the number of eyelid surgeries."
Body-centric procedures also remain prominent, the report showed, likely stemming from post-COVID weight fluctuations.
Last year, there was a 23% rise in liposuction and a 77% rise in noninvasive fat reduction procedures compared to 2019.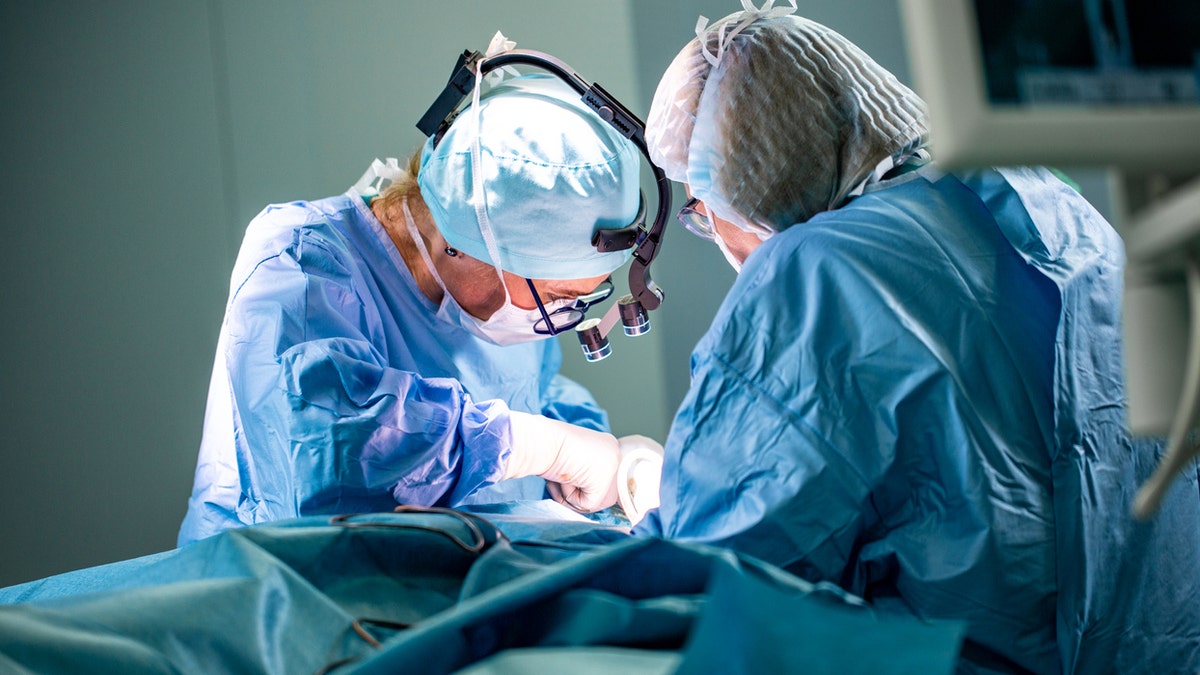 Dr. Patrick Davis, a Beverly Hills facial plastic surgeon, noted that there were some surprises in this year's list.
"I was surprised that rhinoplasty and facelift procedures were not included on this list, as we have seen a recent uptick in requests for these surgeries in our consultations," he told Fox News Digital.
BOTOX INJECTIONS MAY REDUCE DEPRESSION, STUDY FINDS
Social media has likely played a part in the mainstreaming and popularity of certain procedures, experts said.
"With the rise of social media, we've noticed plastic surgery has become less stigmatized as people share their experiences or interest in certain procedures," said Greco. 
Minimizing potential risks
There are risks associated with all surgeries, including the cosmetic ones, Greco of New Jersey noted.
"Although certain procedures are statistically known to pose higher risk than others — for example, autologous fat grafting to the buttock, also known as the 'BBL' — there are risk mitigation strategies that should be followed, such as injecting fat under ultrasound guidance."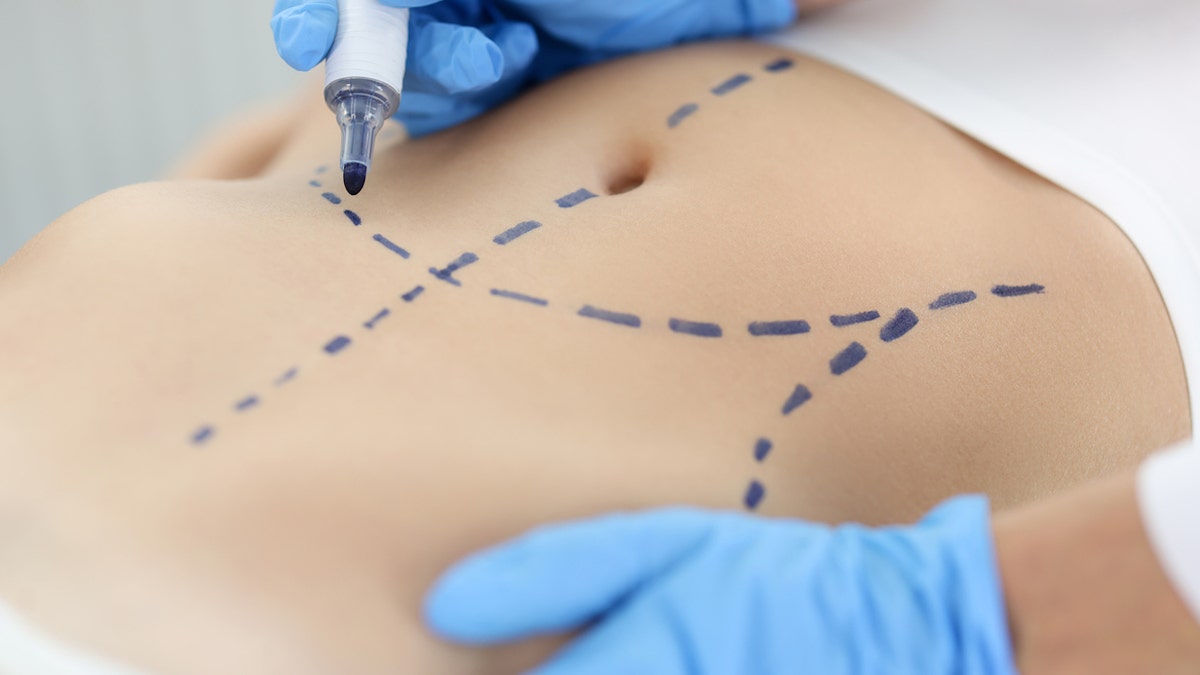 "Patients should be certain that their cosmetic procedures are performed in licensed or nationally accredited centers that adhere to the highest safety standards."
The first step in any successful procedure is to find a reputable surgeon, he said.
CLICK HERE TO SIGN UP FOR OUR HEALTH NEWSLETTER
"Make sure your plastic surgeon is board-certified by the American Board of Plastic Surgery, the only plastic surgery board that assures surgeons have completed a minimum of six years of surgical training and passed extensive written and oral examinations," Greco said. 
"Don't be afraid to get several surgical opinions to ensure that you are comfortable with the one you choose to perform your procedure," he also told Fox News Digital.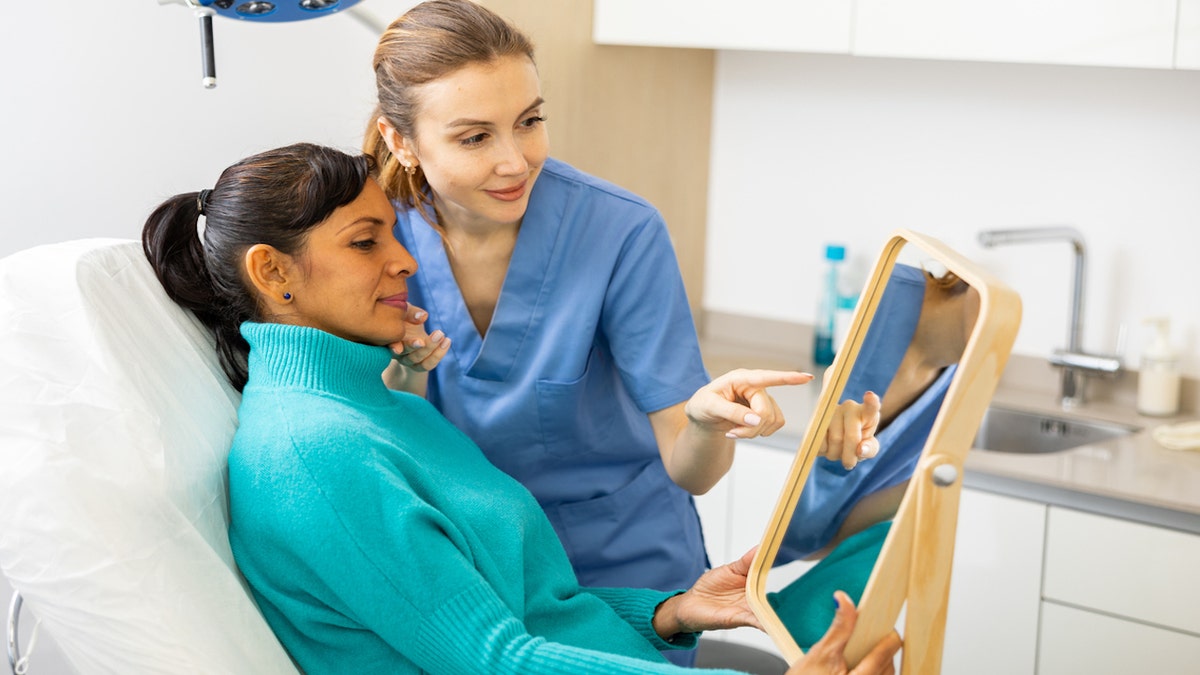 Specialization is also important, Davis noted.
"An important question to ask is how often a particular procedure is performed by the surgeon," he said.
"Often, a surgeon will develop a reputation and focus on a few surgeries done at a higher volume. Seek out those surgeons who specialize in your particular surgery."
CLICK HERE TO GET THE FOX NEWS APP
Every patient should also request before-and-after photos and references from prior procedures, Greco advised.
"Board-certified plastic surgeons are able to help patients determine whether a procedure is right for them and can offer guidance along the way, keeping the patient's safety and well-being at the forefront."
For more Health articles, visit www.foxnews.com/health.