Try out these 10 Siri hidden hacks on your iPhone today
If you have an iPhone, you probably know about the helpful function of "Siri," or your Apple virtual assistant. Depending on how you set up your phone, if you hold down the side button (or home button if your model has one) or say "Hey Siri," you'll easily activate the feature. 
CLICK TO GET KURT'S FREE CYBERGUY NEWSLETTER WITH SECURITY ALERTS, QUICK TIPS, TECH REVIEWS AND EASY HOW-TO'S TO MAKE YOU SMARTER 
You may use Siri to call friends or family, send texts, and maybe you occasionally ask a question. However, did you know about these 10 super-helpful features? Before we get there, you have to make sure Siri is enabled on your iPhone by following these steps: 
How to enable Siri on iPhone 
Open the Settings app on your iPhone 
Scroll down and tap on Siri & Search. Note: On some older iOS versions, Siri settings might be found under General or Accessibility 
5 AMAZING SIRI HACKS YOU'LL WANT TO USE ALL THE TIME
Make sure the Listen for 'Hey Siri' is toggled on. This allows Siri to be activated by voice commands 
If you want Siri to respond when your device is face down or covered, enable the Allow Siri When Locked option. Note: Enabling this option may have privacy implications, as Siri can be accessed even when your device is locked. 
You can also customize Siri's voice and language settings on this screen by selecting Siri Voice and Language options. 
Once you have enabled Siri, you can activate it by either pressing and holding the Home button (on iPhone models with a Home button) or by saying "Hey Siri" followed by your command (if the "Listen for 'Hey Siri'" option is enabled). Siri should now be active and ready to assist you on your iPhone. Now that you have Siri set up. let's dive into 10 hidden Siri features that can be super helpful. 
Top 10 hidden Siri features 
1. Customized pronunciation 
If you use Siri to call contacts, you may have experienced the voice mispronouncing a name. You can actually teach Siri how to say your loved ones' names properly thanks to a type of field that can be added to the person's contact on your iPhone.  
First, the next time Siri mispronounces a name, to fix this you can say, "Hey Siri, that's not how you pronounce [name]".  Siri will then prompt you to do the following (or can proceed to do this now if you'd like) 
Launch the  Contacts app on your ‌iPhone‌ 
Select a person in your contacts 
Tap Edit in the top right corner 
Under the "Notes" section, tap add field 
Select Pronunciation first name or Pronunciation second name, depending on which name ‌Siri‌ is having trouble with 
Next, tap the pronunciation field and spell out the name phonetically (how it sounds) 
Tap Done in the top-right corner when you're finished. 
The next time ‌Siri‌ says the name, it will follow your phonetic spelling. 
2. Remember where you parked your car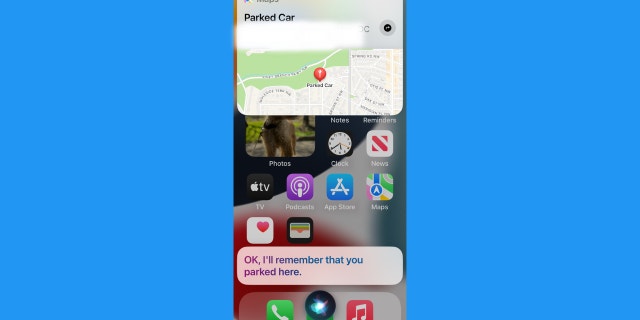 Not only can you use Siri to help you remember where you parked your car, the assistant can also help you find your car if needed. iPhones are great at identifying when you've parked and left the location, yet if you ever want to be certain about where your car is, you can drop a pin on your Maps app by using Siri. 
Just say, "Hey Siri, remember where I parked my car" before you leave the spot. Then you can retrieve the parking lot location when you want to find your parked car. 
Just ask Siri by saying, "Hey Siri, where did I park my car?" Siri will then provide you with the information it stored about your parking location, such as the address or a map with directions to your car. 
3. Use Siri to find an AirTag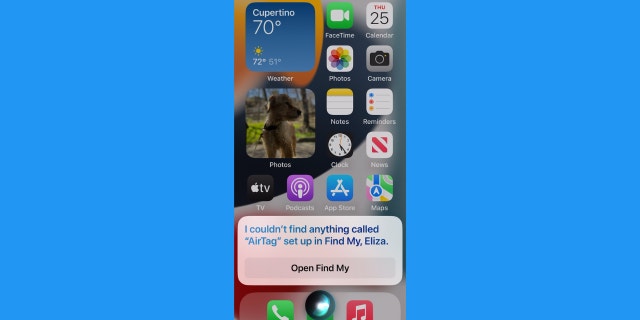 If you use Apple AirTags, you know how helpful they are for keeping track of keys, your pets, or any other device you attach them to. You may not have realized this, but you can use Siri to find your AirTags if they're within Bluetooth range. 
Just say, "Hey Siri, find my AirTag." Then, depending on the location, Siri may provide guidance on which direction it is in relation to where you are, or it may tell you if your AirTag is nearby. 
MORE: AIRTAG TRACKER DETECTOR WARNS OF STALKERS IN SECONDS 
4. Set up reminders for specific apps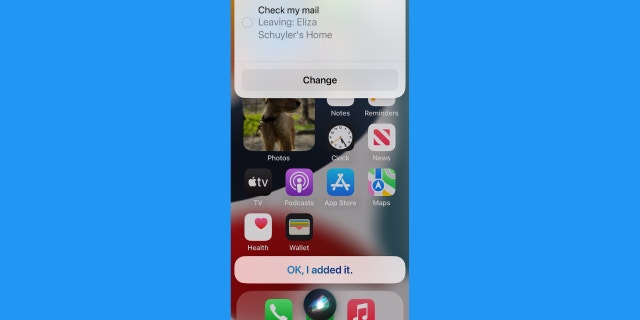 Siri can set reminders for apps on your device, and you can tell Siri exactly when or where you want to be reminded. 
For instance, if your iPhone has your home location set up, you can say, "Hey Siri, remind me to check my email when I get home," and Siri will create a reminder to open the Mail app when you arrive at that address. You can also say, "Hey Siri, remind me to open [app name]," and specify a time for that reminder to pop up on your iPhone. 
In order for this feature to work, you will need to enable location services from the reminders app. Here's how: 
Open the Settings app on your iPhone 
Scroll down and tap on Privacy & Security 
In the Privacy settings, select Location Services 
From here, you have a couple of options: 
If location services are turned off entirely, you'll need to toggle the switch ON at the top to enable them. You may be prompted to enter your device passcode or use Touch ID/Face ID to make changes. 
If location services are already enabled, scroll down to find the Reminders app in the list and tap on it. 
Now, you should see three options: Never, While Using the App, and Always. Choose either While Using the App or Always, depending on your preference and the level of access you want to grant to the Reminders app. 
Keep in mind that enabling location services may improve the functionality of certain features, but it also consumes more battery power. Make sure to consider your preferences and privacy concerns when choosing the level of access to grant to any app. 
5. Keep up with sports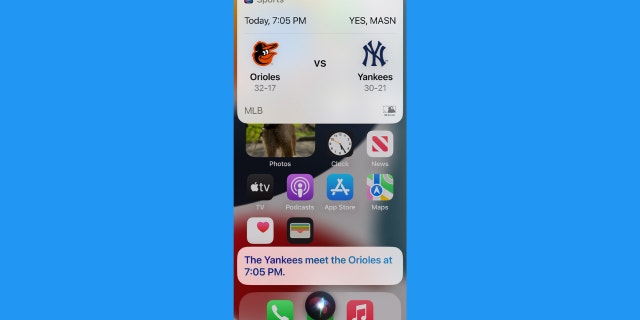 If you're a sports fan, you may know that Siri can provide sports scores. However, did you know you can also ask Siri about upcoming games, team schedules, and player information? For example, you can ask, "Hey Siri, when is the next Yankees game?" or "Hey Siri, what's the Golden State Warriors' schedule this week?"  
6. Identify a song playing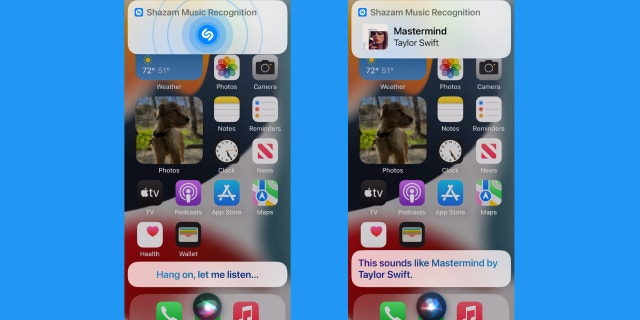 If you're out in a coffee shop or in a store and you hear a song playing and want to know the title or artist, you can say, "Hey Siri, what song is playing?".  Siri will listen to the audio and try to identify the song using Shazam integration. It will provide you with the song details and a link to listen to or purchase it. Personally, I screenshot it, and then I can go back to save it on my streaming app later.  
MORE: 5 BEST PORTABLE PHONE CHARGERS OF 2023  
7. Translate languages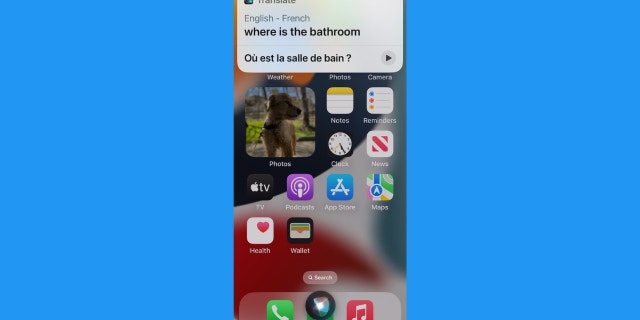 You can ask Siri to translate phrases or sentences into different languages. For example, you can say, "Hey Siri, translate 'Hello, how are you?' to French." Siri will provide you with the translated version right there on your iPhone. Even if you have a translator app, this could be a super quick way to communicate or understand someone speaking another language as you.  
FOR MORE OF MY TECH HACKS, SUBSCRIBE TO MY FREE CYBERGUY REPORT NEWSLETTER BY HEADING TO CYBERGUY.COM/NEWSLETTER  
8. Teach Siri who your contacts are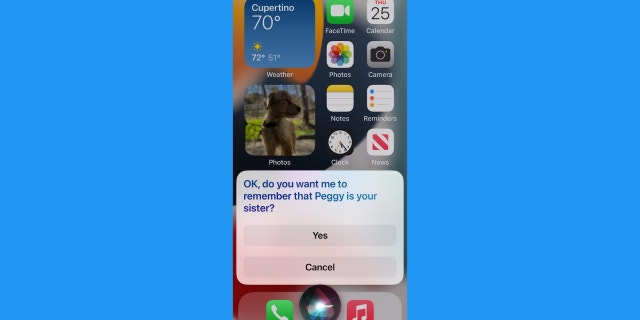 Everyone has a personal preference for how they keep contact names on their phone. Sometimes you may have someone saved as their first name, yet you more often call them by a nickname or by using a description when talking to Siri. 
Help Siri understand who the contact names in your phone are by saying something like, "Hey Siri, Joe is my son." 
Then, if you say, "Hey Siri, call my son," your phone will know who you're referring to. You can also use this trick for your husband or wife, mom or dad, or just about any label you can think of. 
HOW TO MAKE SIRI LISTEN TO YOU LONGER ON IPHONE AND IPAD
9. Change basic settings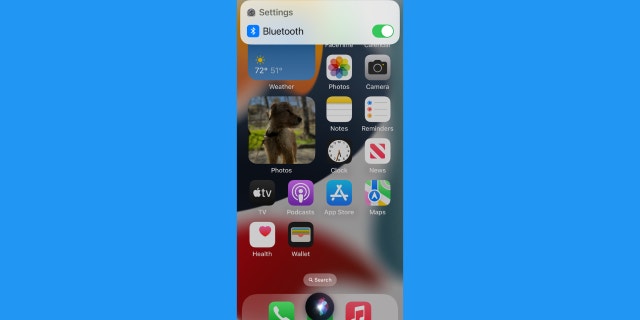 Sometimes it's annoying to swipe to the control center or figure out where in your settings certain things are – so use Siri to do it all more quickly.  For example, you can tell Siri to adjust these settings: 
"Hey Siri, adjust the volume of my phone"  
"Hey Siri, turn on (or off) Airplane mode" 
"Hey Siri, turn on (or off) Low Power Mode" 
"Hey Siri, turn on (or off) Bluetooth"  
You can also ask Siri to open settings for specific apps like Chrome or your camera. 
"Hey Siri, open Chrome" 
"Hey Siri, open my camera" 
10. Turn off or restart your phone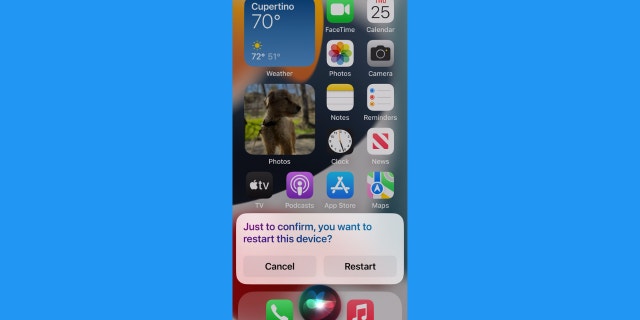 Shutting down your phone or restarting it can fix a number of common glitches that happen on all technology. It's also somewhat tedious to hold down the side buttons or a combination of a side and home button, depending on your phone model. Save time by having Siri do it for you. 
Just say, "Hey Siri, restart my iPhone." 
You can also shut down your phone using Siri by saying, "Hey Siri, shut down my phone," although you'll need to remember to turn it on manually using the buttons on the phone. 
Kurt's key takeaways 
Siri is handy for a number of reasons, including the voice-activated convenience. For those who have reduced hand dexterity or limitations in physical movement, it's great to just be able to talk to your phone and not have to fuss around with settings or use all the different buttons our iPhones come with. That makes these features particularly valuable for making iPhones all-around more inclusive. Plus – who doesn't love a virtual personal assistant?! 
CLICK HERE TO GET THE FOX NEWS APP
Do you use Siri for any tricks that aren't on this list?  Let us know by writing us at CyberGuy.com/Contact  
For more of my tech hacks, subscribe to my free CyberGuy Report Newsletter by heading to CyberGuy.com/Newsletter  
Copyright 2023 CyberGuy.com.  All rights reserved.