TSA's facial recognition for air travel sparks privacy outrage
If you're old enough, you might remember when going through airports was a breeze compared to today's enhanced passenger and baggage screening procedures. Back then, you didn't have to worry about full-body scanners, passenger and carry-on luggage checks, or the other airport security protocols that are now in place. It's way different from how things are now.
CLICK TO GET KURT'S FREE CYBERGUY NEWSLETTER WITH QUICK TIPS, TECH REVIEWS, SECURITY ALERTS AND EASY HOW-TO'S TO MAKE YOU SMARTER
Get ready for possibly even more security upgrades in the future if the TSA has its way. The Transportation Security Administration is testing out its new facial recognition technology at a number of airports throughout the country. This tech identifies and verifies individuals on their unique features.
However, a few government officials are not happy. They are concerned about the risk to civil liberties, privacy rights, safety and security of biometric data, and racial discrimination. Here's what we know so far.
How does the technology work?
The way the TSA uses facial recognition is by taking pictures of passengers and comparing them with the passenger's identification. Typically, when going through the security process at a domestic airport, a passenger will hand over their driver's license, and a TSA agent will place the license into a card reader to verify if the ID is real or fake.
With this new process, your ID would still be placed into the card reader, and then the TSA agent would take a picture of your face in real-time. That picture will be processed to see if it matches the picture on your driver's license. The agent will then approve the screening once the picture is verified.
THE URGENT PAYPAL EMAIL SCAM YOU CAN'T AFFORD TO IGNORE
When asked about how the trials were going thus far, the TSA stated, "the TSA has grounded the tests in scientific rigor and early results are promising across all demographics with a small sample, so TSA is expanding the sample size for statistical validity."
MORE: AIRPORT DISASTER BEING PREVENTED BY NEW FAA TECHNOLOGY 
Which airports are currently participating in this trial?
The following airports are currently using this facial recognition testing at their security lines.
BWI-Baltimore/Washington International Thurgood Marshall Airport
DCA-Ronald Reagan Washington National Airport
ATL-Hartsfield International Airport
DFW-Dallas Fort Worth International Airport
PHX-Phoenix Sky Harbor International Airport
DEN-Denver International Airport
SLC-Salt Lake City International Airport
SJC-San José Mineta International Airport
GPT-Gulfport Biloxi International Airport
JAN-Jackson–Medgar Wiley Evers International Airport
MIA-Miami International Airport
LAS-Harry Reid International Airport
LAX-Los Angeles International Airport
BOS-Boston Logan International Airport
DTW-Detroit Metropolitan Wayne County Airport
MCO-Orlando International Airport
OKC-Will Rogers World Airport
CID-Cedar Rapids airport
SFO-San Francisco International Airport
RIC-Richmond International Airport
BNA-Nashville International Airport
SJU-Luis Muñoz Marín International Airport
MSY-Louis Armstrong New Orleans International Airport
HNL-Daniel K. Inouye International Airport
CVG-Cincinnati/Northern Kentucky International Airport
Do I have to participate in this trial?
No, you do not have to participate. According to the TSA, the trial is completely voluntary, and you can refuse to have your photo taken by telling an officer at the Travel Document Checker podium. In my experience, there is no sign or active notice during numerous TSA screenings letting you know it's optional to have your face scanned.  The TSA also states that this will not cause the passenger any delay, and they will not face any consequences for not participating.
FOR MORE OF MY TIPS, SUBSCRIBE TO MY FREE CYBERGUY REPORT NEWSLETTER BY HEADING TO CYBERGUY.COM/NEWSLETTER
FREE DIGITAL PERKS YOU MAY BE MISSING OUT ON BY NOT HAVING A LIBRARY CARD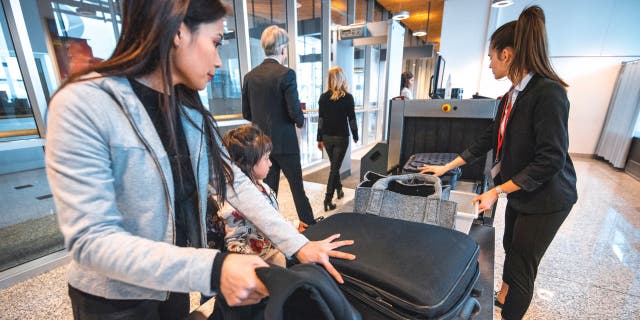 MORE: POLICE ARE USING INVASIVE FACIAL RECOGNITION SOFTWARE TO PUT EVERY AMERICAN IN A PERPETUAL LINEUP
What does the TSA do with my picture if I participate?
Once the TSA takes your picture and verifies your identity, the picture only remains in RAM memory, and it is automatically purged as soon as the TSA officer logs off their computer. The computer is also set to log off automatically after not being used for 30 minutes.
The only time your picture will be kept in the system for longer than this period is during a data collection period when the DHS Science and Technology Directorate will encrypt the photo's data for analysis. However, TSA says there are no personally identifying details held within this data, and the department deletes all its encrypted data within 24 months.
Why are some government leaders concerned about this trial?
U.S. Sens. Jeffrey Merkley, Edward Markey, Cory Booker, Elizabeth Warren and Bernie Sanders have collectively penned a letter to the TSA expressing multiple concerns over this trial.
One main concern is that not many people going into these participating airports are aware of the trial, and TSA officials have not been informing passengers that the trial is voluntary, according to what Senator Merkley says he witnessed when he was at a participating airport. Another worry is that it is unclear how travelers will know that they can "opt-out", and what the consequences for travelers are if they do decide to opt-out.
DON'T FALL FOR THIS SNEAKY NOTIFICATION THAT'S FOOLING PEOPLE ON FACEBOOK AND INSTAGRAM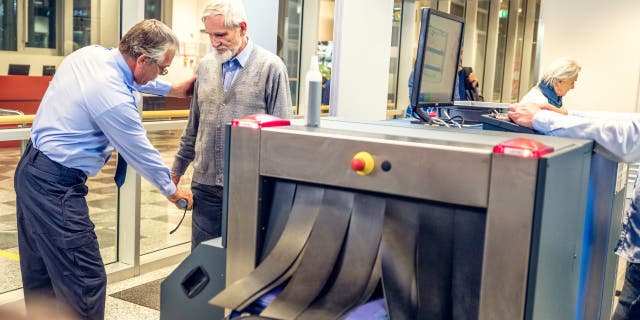 Their other main concern is the chance of facial recognition technology perpetuating racial bias, as studies have shown that certain racial and ethnic groups, particularly Asian and African American individuals, are more likely to be misidentified by the technology.
And the final big concern is privacy, as it has not been made totally clear if the DHS Science and Technology Directorate will be sharing any data they collect with other government agencies and what exactly they will be doing with that data. All we know is that they are telling us anything they collect will be deleted within 24 months.
MORE: HOW TO STOP FACIAL RECOGNITION CAMERAS FROM MONITORING YOUR EVERY MOVE 
What do I do if I'm asked to participate?
Remember, whether the TSA agent at the airport tells you or not, you have the right to refuse to go through the facial recognition technology trial. If the whole idea doesn't sit right with you, simply let the agent know that you will not participate, as they cannot penalize you for not wanting to be part of it.
CLICK HERE TO GET THE FOX NEWS APP
Does the idea of the TSA having your facial data make you uncomfortable? Do you think this is a good security measure to use in the future? Let us know by commenting below.
For more of my tips, subscribe to my free CyberGuy Report Newsletter by heading to CyberGuy.com/Newsletter
Copyright 2023 CyberGuy.com. All rights reserved.