Use Apple, Google, Facebook or Twitter? Here's how to find out what they know about YOU
It's no surprise anymore that social media companies like Meta gather a lot of information about you. Tap or click here for 10 Facebook privacy and security settings you need to change right now. 
When you create an account with Facebook, Instagram or Twitter, you're asked if you'd like to sync your contacts. It seems harmless, but it's not. Here's why you need to stop doing this. 
Data collection goes far beyond social media. Every Big Tech company has at least some information on you. Apple, Google, Twitter and Meta all have profiles on you. But what exactly do they know? Well, there is a way for you to find out.
Find out what Apple knows 
HOW TO SCRUB YOUR PHONE NUMBER AND ADDRESS FROM GOOGLE SEARCH
Some Big Tech companies have taken steps to minimize your data's exposure to third-party advertisers, but it doesn't eradicate it completely. A few months ago, Apple introduced its App Tracking Transparency (ATT), which allows iOS users to decide which apps can access their data. 
Even with that active setting, Apple still collects a massive amount of data, including your Apple ID details, data stored in your photos and emails, and purchases from the Apple Store, App Store and iTunes.
You can download a copy of your personal data to see what Apple has stored on you. Here's how:
Log into your Apple account at privacy.apple.com and select Request a copy of your data.
Select the data you want or tick the box for Select all.
Click Continue then Complete Request.
You'll get to a confirmation screen saying you will be notified by email when your data is ready. It may take up to seven days.
You may need to sign in multiple times and get a two-factor authentication code if enabled. Tap or click here for details on 2FA and why you should use this security tool whenever possible. 
Google tracks more than search 
If you have a Google account, the company may know more about you than your closest friends. The only way for Google to stop tracking and storing your data is not to use its services. That's easier said than done.  
Here's how to manage what Google knows about you:  
Sign in to your Google account at myactivity.google.com/activitycontrols. 
You can view what Google has saved to your profile and delete your entire search history, location tracking, YouTube history and personalized advertising.  
Select Manage all Web & App Activity. You can see your activity, delete it manually or delete it automatically using the controls on this page. Select the Delete dropdown menu to get started.
HOW TO MAXIMIZE IPHONE, ANDROID BATTERY PERFORMANCE
Select Manage history for your YouTube data and location history, and repeat the above steps.  
NOTE: If location tracking is enabled, Google also keeps tabs on where photos were taken.
MAPS PRIVACY: One buried Google Maps setting you need to change now 
Tweeting is forever 
Twitter keeps track of your login history, devices used, places you've visited while using Twitter, and your likes. Don't forget that every tweet can be screenshotted or tracked down and used against you at any time.
Here's how to download an archive of your Twitter data:
Sign into your Twitter account from a computer and click the more icon in the navigation bar.
Go to Settings and Support > Settings and privacy. 
Select Your account > Download an archive of your data. 
You'll be asked to enter your password. Or you can verify your identity by sending a code to your email address and/or phone number on file.
After verifying your identity, click the Request data button. 
When your download is ready, Twitter will send an email to your connected email account or a push notification. From your settings, you can click the Download data button under the Download data section. 
Once you receive the email, click the Download button while logged in to your Twitter account and download a ZIP file of your Twitter archive. 
Don't delete your account if you decide to cut ties with Twitter. Someone can steal your old username and pretend to be you. Tap or click here for the safe way to fly the coop.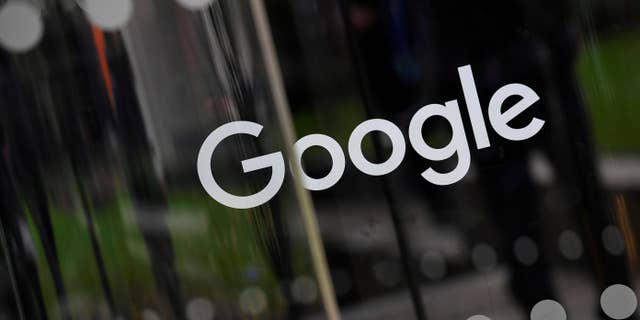 Facebook is a data treasure trove 
Social media accounts collect tons of your personal information. This is also why hackers find Facebook or Twitter accounts more valuable than credit card details. And the best part? You supplied the information on your own. 
By setting up a Facebook account, the company knows your name, age, where you live, your friends, your interests, and even your political affiliation.  
Here's how to get a copy of your data from Facebook: 
Open Facebook on your computer and click on your profile. 
Select Settings & privacy > Settings. 
Select Privacy > Your Facebook information from the left pane. 
Select Download profile information. 
Check or uncheck the boxes for various categories. Other options include date range, download format, and media quality. 
When you're ready, click Request a download to start the download.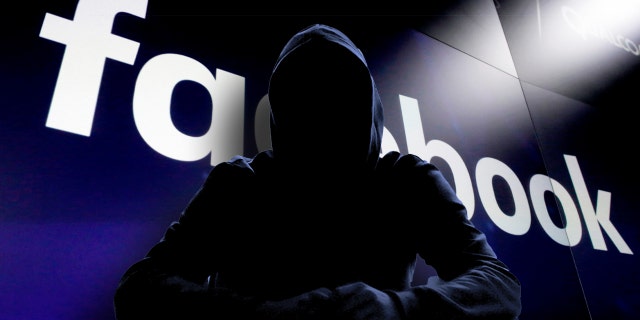 Your request will appear as Pending in the Available Files section of the Download Your Information tool. 
You'll get a notification when it's ready, which could take several days. Once this happens, go to the Available Files section of the Download Your Information tool. 
Click Download and enter your password. 
Ready to take a break from Facebook or leave for good? Here are six simple steps to get it done. 
Keep your tech-know going  
My popular podcast is called "Kim Komando Today." It's a solid 30 minutes of tech news, tips, and callers with tech questions like you from all over the country. Search for it wherever you get your podcasts. For your convenience, hit the link below for a recent episode. 
PODCAST PICK: Cops use Facebook, ChatGPT drama, top scams spreading 
Plus, how to save big money with smart water tech, know files hackers use the most, the five worst tech gadgets that steal your privacy and callers like you. 
Check out my podcast "Kim Komando Today" on Apple, Google Podcasts, Spotify, or your favorite podcast player. 
Listen to the podcast here or wherever you get your podcasts. Just search for my last name, "Komando." 
Get more tech know-how on The Kim Komando Show, broadcast on 425+ radio stations and available as a podcast. Sign up for Kim's 5-minute free morning roundup for the latest security breaches and tech news. Need help? Drop your question for Kim here.  
CLICK HERE TO GET THE FOX NEWS APP
Copyright 2023, WestStar Multimedia Entertainment. All rights reserved. By clicking the shopping links, you're supporting my research. As an Amazon Associate, I earn a small commission from qualifying purchases. I only recommend products I believe in.