WHO, CDC tracking new lineage of virus that causes COVID
World public health agencies are tracking a highly mutated strain of the virus that causes COVID-19.
The newly discovered strain, referred to as BA.2.86, has been designated as a "variant under monitoring" by the World Health Organization (WHO) "due to the large number of mutations it carries."
"More data are needed to understand this COVID-19 variant and the extent of its spread, but the number of mutations warrants attention. WHO will update countries and the public as we learn more," the WHO wrote on social media Thursday.
WHO PROMOTES HOMEOPATHY AS 'INTEGRAL RESOURCE' IN MEDICINE
The international agency added, "WHO is tracking 3 variants of interest and 7 variants under monitoring at the moment. WHO continues to call for better surveillance, sequencing, and reporting of COVID-19 as this virus continues to circulate and evolve."
BA.2.86 is under observation by the United States' Centers for Disease Control and Prevention (CDC). 
"As we learn more about BA.2.86, CDC's advice on protecting yourself from COVID-19 remains the same," the CDC said.
PFIZER'S UPGRADED COVID-19 VACCINE SHOWS EFFECTIVENESS AGAINST EMERGING 'ERIS' SUBVARIANT
"Today we are more prepared than ever to detect and respond to changes in the COVID-19 virus. Scientists are working now to understand more about the newly identified lineage in these 4 cases and we will share more information as it becomes available," CDC spokesperson Kathleen Conley told CBS News.
The variant is only one of dozens that are being tracked by national health agencies in the aftermath of the COVID-19 pandemic.
Pfizer said on Thursday that its updated COVID-19 shot, which is being tested against emerging variants, showed neutralizing activity against the "Eris" subvariant in a study conducted on mice.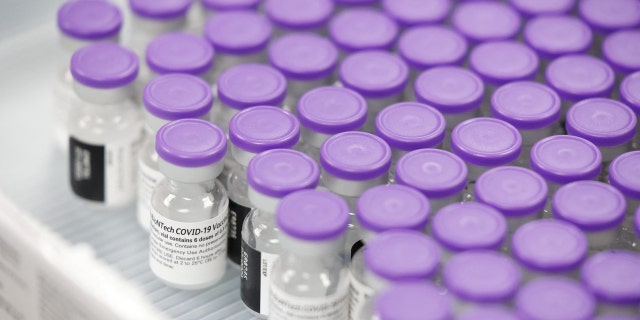 CLICK HERE TO GET THE FOX NEWS APP
Pfizer, along with its German partner BioNTech SE, as well as other COVID-19 vaccine makers Moderna and Novavax, have created versions of their shots, which are aimed at the XBB.1.5 subvariant.
EG.5, nicknamed by some as "Eris", is similar to the XBB.1.5 subvariant and a sub-lineage of the still-dominant Omicron variant.
EG.5 accounted for about more than 17% of COVID-19 cases in the United States, according to the latest government data.