Why immunotherapy is emerging as the 'fourth pillar' of cancer treatments, experts say
For decades, the go-to treatments for cancer have been chemotherapy, radiation and surgery — but a fourth option is showing promising results.
Immunotherapy — which some experts are calling the "fourth pillar" of cancer treatments — is a relatively new approach that taps into the power of the patient's immune system to fight the disease.
"If we look historically at how we treated cancer, primarily for most of the 20th century and the early part of the 21st century, cancer care was either surgery to cut it out, radiation to burn it or chemotherapy to poison it," Dr. Michael Zinner, CEO and executive medical director at Miami Cancer Institute, which is part of Baptist Health South Florida, told Fox News Digital via email.
NEW LUNG CANCER SCREENING GUIDELINES INCREASE ELIGIBILITY FOR HIGH-RISK PATIENTS: SHOULD YOU BE SCREENED?
"And then, around 20 to 25 years ago, we began to have targeted therapies," Zinner said. 
"We figured out that certain cancers have certain mechanisms that we can target with a specific drug, having zero side effects."
That targeted therapy eventually led to personalized cancer care, he said, and then to the "next great development."
Immunotherapy had been in development for 40 to 50 years, Zinner said — "and finally it has now blossomed."
"We've gone from surgery, to radiation, to chemotherapy, to targeted therapy, and now immunotherapy to use the body's own cells and immune system to turn on the cancer, which is a foreign substance."
How immunotherapy works
In cancer patients, the immune system is generally dormant, explained Julian Adams, PhD, chief science officer of Stand Up to Cancer (SU2C) in Boston, Massachusetts.
"Immunotherapy awakens the body's immune system, which then targets cancer," he told Fox News Digital in an email.
LUNG CANCER: TYPES, SYMPTOMS AND TREATMENT OPTIONS
Dr. Marc Siegel, clinical professor of medicine at NYU Langone Medical Center and a Fox News medical contributor, said the idea is that cancer "makes itself invisible to the immune system, which is looking for foreign invaders to eliminate."
Immunotherapy then "lights up" the cancer up to be identified by the immune system for destruction, he said.
There are two main ways that immunotherapy accomplishes this, Siegel said.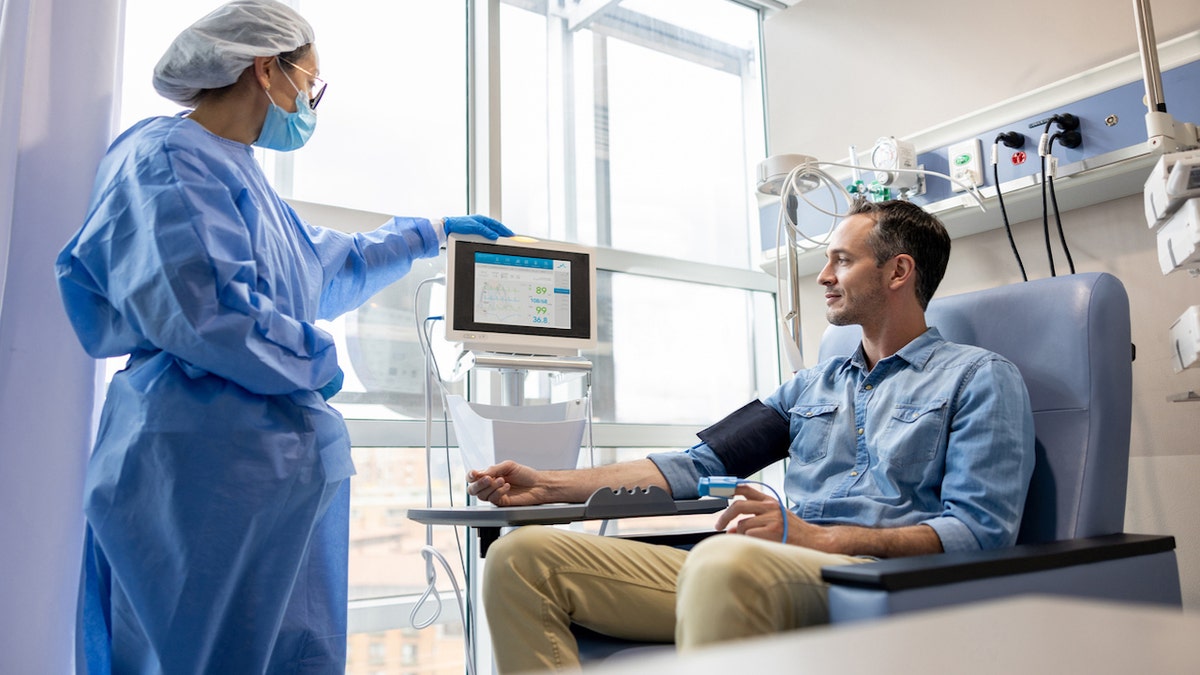 The first is through the use of "checkpoint inhibitors," which are targeted treatments that block the proteins that keep the immune system from fighting cancer cells.
"Checkpoint inhibitors stop the cancer from doing its disappearing act," Siegel noted.
The second type of immunotherapy targets mutated or abnormal proteins on the surface of the tumor, which are often involved in its growth, the doctor said.
"Historically, cancer care was either surgery to cut it out, radiation to burn it or chemotherapy to poison it."
This includes CAR-T cell therapy, which involves removing immune cells called T cells from the patient's body, altering them in a lab to make them fight cancer more effectively — and then putting the cells back into the patient's body.
Beyond treatment, immunotherapy is also used in the application of cancer vaccines, Adams noted, which are emerging as a way to treat patients in remission or post-surgery to keep the cancer from coming back.
Immunotherapy in action
Stand Up to Cancer has supported research into both types of immunotherapy, Adams said.
In one clinical trial, rectal cancer patients who recently received a promising immunotherapy drug had a 100% response rate. 
NOVEL CANCER TREATMENT OFFERS NEW HOPE WHEN CHEMO AND RADIATION FAIL: 'BIG CHANGE IN PEOPLE'S LIVES'
"All 18 patients in the trial had their cancer disappear, without the need for the standard treatments of radiation, surgery or chemotherapy," he told Fox News Digital. 
"The cancer has not returned in any of the patients, some of whom have been cancer-free for up to two years."
In another trial supported by SU2C, pediatric cancer researchers developed a CAR T-cell therapy to treat B-cell acute lymphoblastic leukemia, which is a blood and bone marrow cancer, in children and young adults. 
Outside of trials, an increasing number of patients are receiving immunotherapy in place of or in combination with chemotherapy and radiation.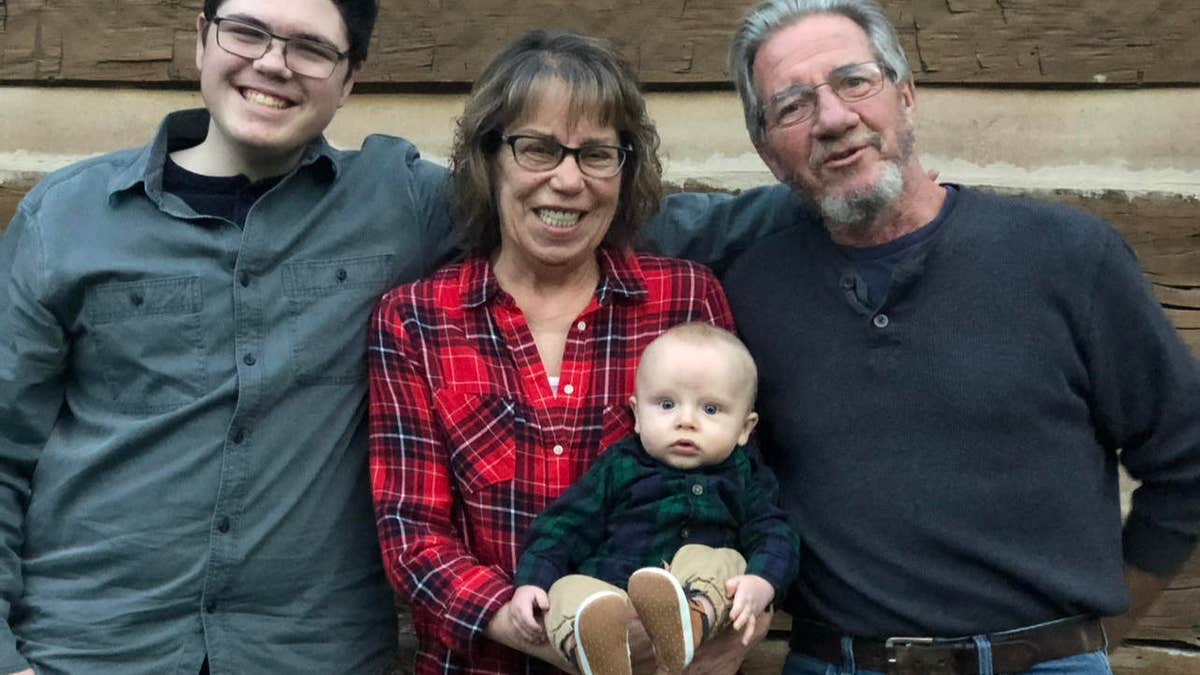 Anthony Hall, 71, was diagnosed with stage 3 lung cancer in 2022, as his daughter, Erin LeMaster, told Fox News Digital.
The Ohio father and grandfather started chemotherapy and radiation in September 2022 for an eight-week period, receiving a total of 12 treatments.
CERVICAL CANCER DRUG RAISES SURVIVAL RATE BY 30% COMPARED TO CHEMOTHERAPY: 'GAME-CHANGER'
"He had responded well to the chemo and radiation with very minimal side effects," LeMaster said.
Then in November 2022, Hall started immunotherapy — with a drug called Imfinzi, a prescription medicine used to treat lung cancer.
"He had a very positive experience with the immunotherapy," LeMaster told Fox News Digital. "He had no side effects at all, besides fatigue at times after treatment."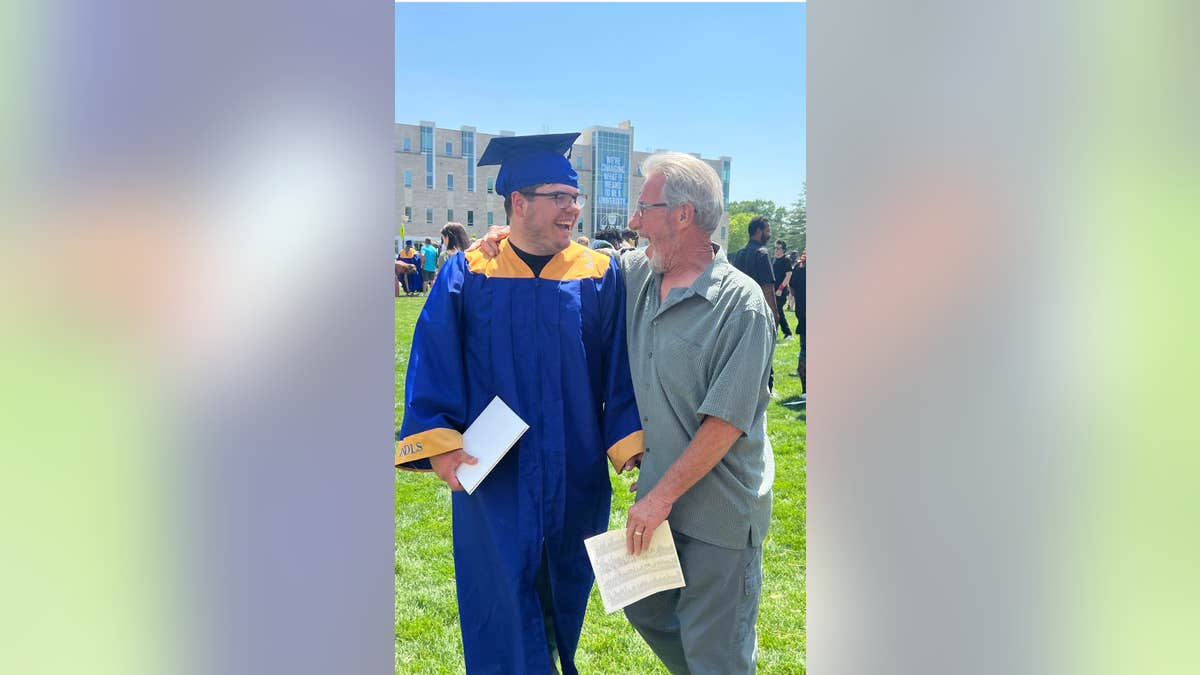 "It caused no hair loss, no food aversion and no sensitivity to skin like the chemotherapy caused," she added. "It was much easier on his body."
The doctor told Hall's family that side effects for chemo and immunotherapy are typically mild in older men. 
"It caused no hair loss, no food aversion and no sensitivity to skin like the chemotherapy caused. It was much easier on his body."
Hall received CT scans every three months, which showed that his cancer was responding to the treatment.
His last CT scan in October, however, revealed some growth of his original mass.
"So, per his oncologist, he will not receive this type of immunotherapy in the future," LeMaster said.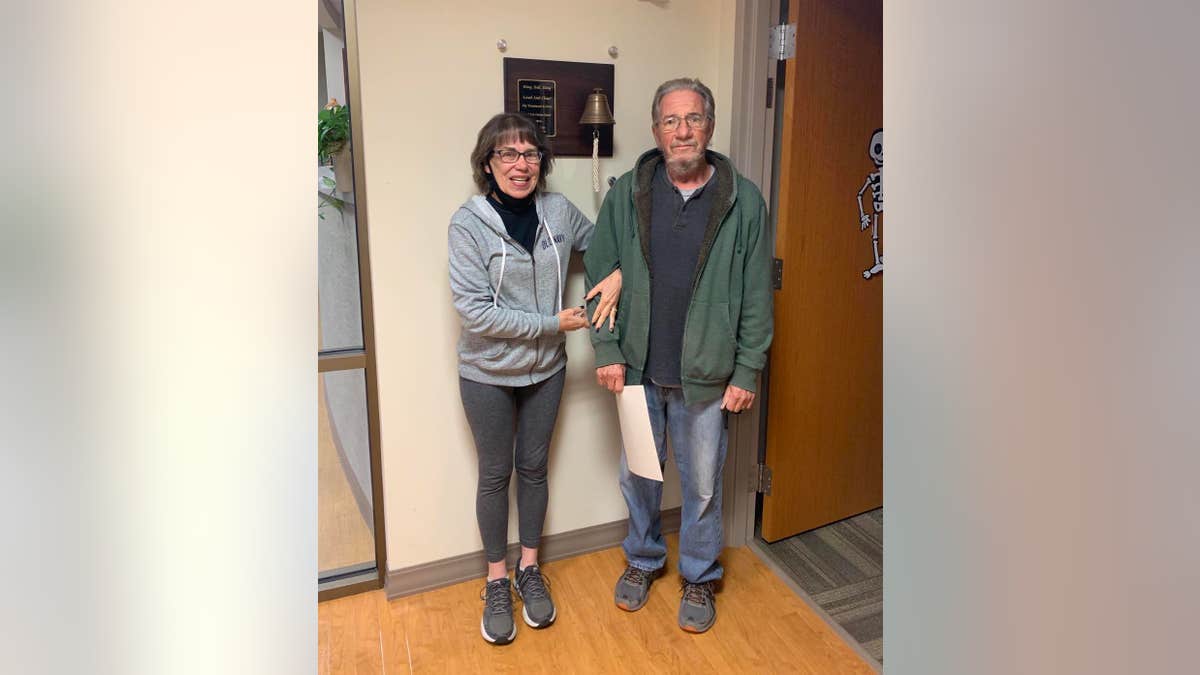 Hall is currently waiting for biopsy results to come up with a plan for further treatment, and he will likely need another round of chemotherapy and radiation.
"He may need surgery to remove the mass depending on biopsy results," LeMaster said.
Immunotherapy vs. chemotherapy
With chemotherapy, Adams said, the treatment can initially eliminate cancer cells, but resistance can eventually develop. 
"In certain cancers, immunotherapy can provide long-term, durable remissions," he said.
Some cancers — such as melanoma, lung and bladder — are "very responsive" to immunotherapy, according to Adams.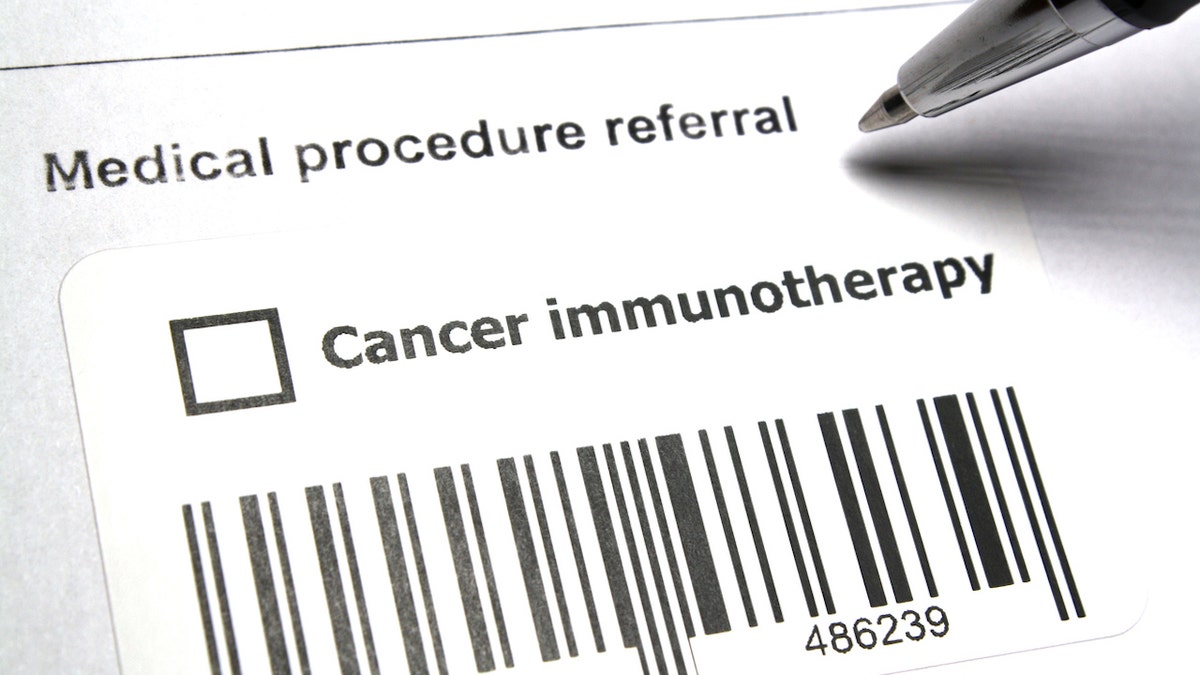 "Others, such as pancreatic and colon, remain 'cold' and poorly responsive," he said.
For certain tumors, including kidney and melanoma, immunotherapy has replaced chemo, Adams noted. 
"However, in other tumors, such as with lung cancer, a combination of chemo and immunotherapy can be used effectively."
CLICK HERE TO SIGN UP FOR OUR HEALTH NEWSLETTER
In terms of side effects, chemo generally causes gastrointestinal side effects like nausea and diarrhea, Adams noted. 
Immunotherapy, on the other hand, can lead to certain autoimmune side effects. 
"Generally, both modalities can be managed with supportive care," he said.
Future of immunotherapy
In the cancer care landscape, immunotherapy is still fairly young — only about 15 years old, Adams pointed out. 
"We should expect even better and more advances in this field to treat cancers," said Adams.
Immunotherapy is primarily used for blood cancers, but experts say it is moving in the direction of treating solid tumors.
Siegel pointed out that new immunotherapies are evolving and developing all the time, adding that artificial intelligence will likely play a role in its development.
"Right now, cellular therapy is pretty much only designed for liquid tumors – blood cancers like multiple myeloma, lymphoma and leukemia," Zinner said. 
"We're moving into immunotherapy and cellular therapy for solid tumors like breast cancer, pancreas cancer and colon cancer."
CLICK HERE TO GET THE FOX NEWS APP
"We're not quite there yet, but we're moving in that direction."
For more Health articles, visit www.foxnews.com/health.