Your phone tracks everywhere you've been – See (and delete) it
Google knows more about you than your best friends. That includes (if you have the right settings enabled) where you go and even the pictures you take at that location.
You have to check out this map. It's stunning to see your history laid out in one spot.
Apple users, you're not immune. Your iPhone tracks the places you go most.
Here's how to access the secret map tracking you, plus steps for disabling it.
GOOGLE SECURITY CHECK: 60 SECONDS TO KICK OUT SNOOPS AND HACKERS
There are no secrets kept from an iPhone
At least, not in terms of where you have been. Ever wonder how your iPhone can automatically pull up directions to work when you get in the car? Or when you leave for the day, how it knows you are heading home?
It's part of location services — and a separate and more in-depth thing called Significant Locations.
Check out Tech News and Hacks, the free newsletter read by over 500,000 people who want useful tech advice and are tired of tech news meant for only experts and coders. Plus, it's actually fun to read!
According to Apple, this feature exists so the phone can learn places that are significant to us and therefore be able to provide personalized services, like predictive traffic routing and improved Photos Memories.
That said, it seems like an invasion of privacy and could lead to real problems. If the phone tracks our whereabouts, who else may know about them?
According to Apple, no one. It says the data that goes between your cloud-connected devices is encrypted. Unless someone steals your phone and password, there's nothing they can do to access it.
WHAT HAPPENS TO YOUR PERSONAL INFO AFTER A DATA BREACH
Find your Significant Locations
Want to know how to access it and, if you'd like, turn it off? Here are the steps:
Open your iPhone's settings.
Tap Privacy & Security.
Select Location Services.
Scroll down and tap System Services.
Scroll until you see Significant Locations and tap that.
After entering your password or opening your phone with FaceID, you'll see a list of locations you've visited. Some may seem a bit off to you, but that's because the location is not always precise.
Tap on a place and it will open a page with more specifics, including a map that shows where it thought you were. It would have you in the area even if it didn't peg you precisely right.
Still using Temu? Here's why you need to stop now.
How to protect your privacy
It's possible to eliminate your Significant Locations history. Here's how:
Go to Settings > Privacy & Security > Location Services > System Services, then tap Significant Locations.
Tap Clear History. This action clears all your Significant Locations on any devices signed in with the same Apple ID.
If you don't want your iPhone to keep track of your whereabouts, you can disable Significant Locations. Here's how:
Go to Settings > Privacy & Security > Location Services > System Services, then tap Significant Locations.
Slide the toggle next to Significant Locations to the left to disable the setting.
What about if you have a Google account?
If you've used Google Maps for years, there's probably a startling amount of info about everywhere you've gone. Check it out:
When signed in, click on your profile picture, then select Manage your Google Account. Or go to your Google Account page here.
On the left, click on Data & privacy.
Under "History Settings," click on Location History.
At the bottom, click Manage history.
You'll see a map with details like your saved home, work locations, and trips. You can search by year or down to a specific day in the Timeline box in the top left corner.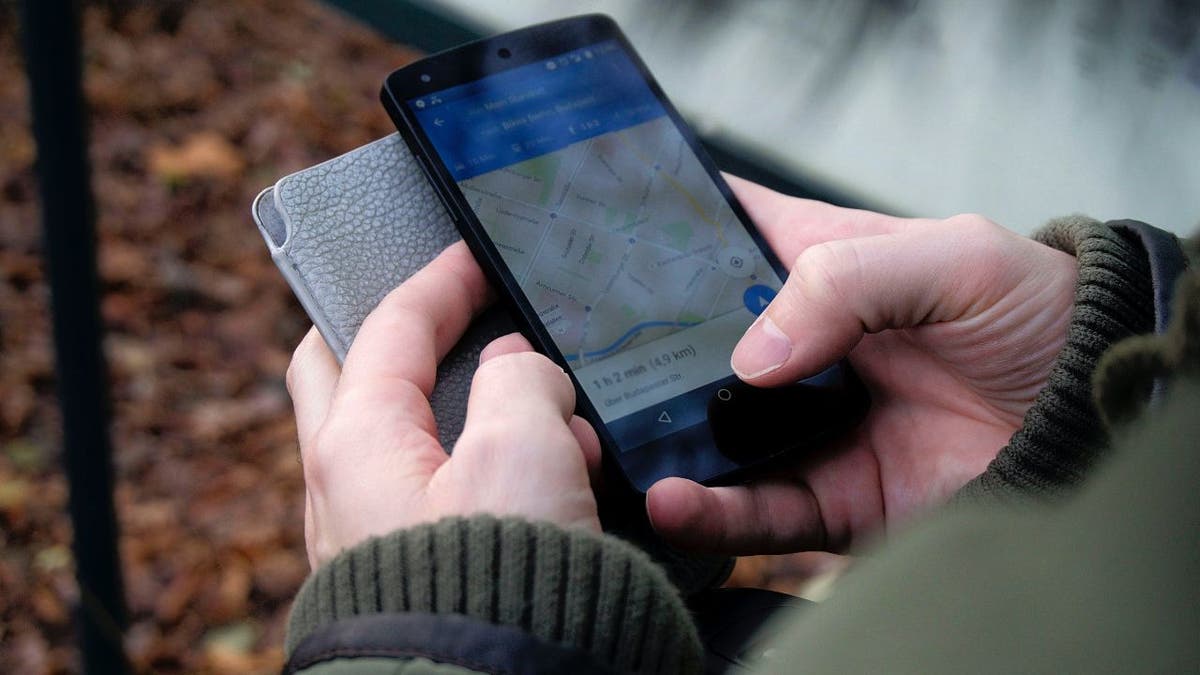 Pick a date from a couple of years ago just for fun. You'll see a blue bar if a trip was recorded. Click a day to see everywhere you went, down to the time and mileage.
Maybe you enjoyed the walk down memory lane. Or perhaps it gave you the creeps. You can adjust your settings to stop Google from tracking all your trips.
Go back to your Google Account page.
On the left, click on Data & privacy.
Under "History Settings," choose Location History. Click Turn off.
Keep your tech-know going 
My popular podcast is called "Kim Komando Today." It's a solid 30 minutes of tech news, tips, and callers with tech questions like you from all over the country. Search for it wherever you get your podcasts. For your convenience, hit the link below for a recent episode.
PODCAST PICK: Lazy girl job viral trend, Instacart price jacking & Space Force satellites
Plus, Reggie needs a marketing solution to get his small biz off the ground. I give him my advice. A woman's wedding dress accidentally gets donated to Goodwill — here's how internet sleuths got it back. The reason your phone can track your steps and how to know which side of the car your gas tank is on.
CLICK HERE TO GET THE FOX NEWS APP
Check out my podcast "Kim Komando Today" on Apple, Google Podcasts, Spotify or your favorite podcast player.
Listen to the podcast here or wherever you get your podcasts. Just search for my last name, "Komando."
Sound like a tech pro, even if you're not! Award-winning popular host Kim Komando is your secret weapon. Listen on 425+ radio stations or get the podcast. And join over 400,000 people who get her free 5-minute daily email newsletter.
Copyright 2023, WestStar Multimedia Entertainment. All rights reserved.